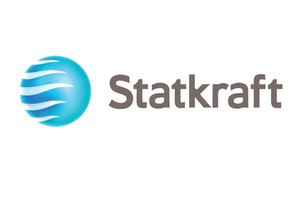 Bedrift

Statkraft AS

Søknadsfrist

Snarest

Bransje:

Energi- og vannforsyning

Utdanningskrav:

Påkrevet

Arbeidserfaring:

Ønskelig

Adresse:

3880, DALEN
TOKKE
Norge

Antall stillinger:

1

karriere-kode:

2881625

Oppdatert 23.04.2020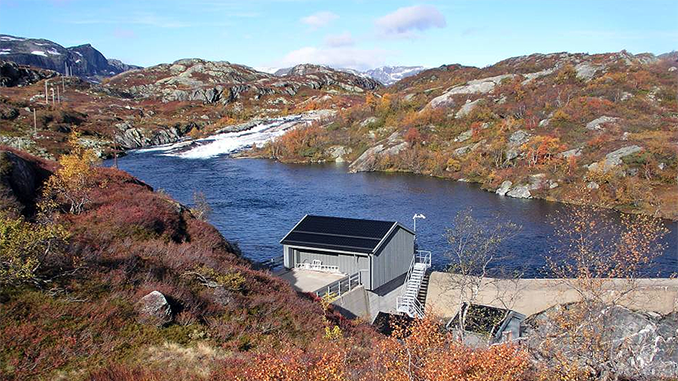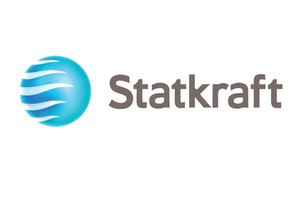 Statkraft AS
Head of Origination France and Italy – Origination Southwest Europe (m/f/d)
Energi- og vannforsyning
Statkraft is Europe's largest generator of renewable energy. As a major player in the energy wholesale market, we are developing green power solutions for renewable energy producers and companies from trade and industry. We support our customers on the way to a 100% renewable electricity supply. Join the team and take part in creating tomorrow's energy world!
As part of the Trading & Origination department, the Origination Southwest Europe team concludes non-standard, structured and often complex transactions in wholesale energy markets in Spain, Portugal, France and Italy. Thereby, it cooperates closely with Statkraft's trading desks and the other regional Origination teams to offer pan-European tailored energy solutions. The responsibilities within Origination Southwest Europe are divided into Origination Iberia, Origination France/Italy and Portfolio Management. While the Origination teams focus on originating, structuring and negotiating value enhancing new transactions, the Portfolio Management provides the analysis, structuring and pricing platform to all non-standard commodity contracts and manages the entire portfolio exposure in the market across the curve until delivery. Thereby, Origination and Portfolio Management closely collaborate on a "one team – one PnL" philosophy.
The portfolio currently consists of tailor-made long-term Power Purchase Agreements (PPA) with IPPs/generators and large end customers as well as other non-standard flexible and structured wholesale products in Iberia. Origination Southwest Europe is planning to further expand in terms of regional and product scope over the next years.
Your role:
You will be located in Statkraft's regional office in Milan or Paris/Lyon and build up the Origination team of initially consisting of two additional Originators in France and Italy. You will report directly to the VP Origination Southwest Europe and be part of the management team. Your activities will include:
Play a pivotal role in the scaling up of the portfolio of non-standard power and multi-commodity contracts in the French and Italian market
Manage, develop and grow a highly professional and talented team of originators
Work closely with the Head of Origination Iberia and Head of Portfolio Management for new deal origination, structuring and pricing in order to grow and optimize the portfolio
Identify, develop, negotiate and execute complex structured energy transactions with embedded optionality in the Italian market with a focus on renewable PPAs
Develop and maintain relationships with large buyers of electricity such as industrials, corporates, suppliers
Develop and maintain relationships with upstream generators, IPPs, project developers, investors, banks, utilities and merchant traders
Explore markets and promote new products in collaboration with other desks, channel and distribute information and opportunities
Originate new - out-of-the box - marketing and trading opportunities with counter-parties/clients to enlarge Statkraft's playing field
Work closely with colleagues in Milan, Paris/Lyon, Madrid and Düsseldorf office, fellow originators, portfolio managers and risk analysts for new deal origination, structuring and pricing
Manage entire deal approval process with all internal stakeholders and take full front-to-end ownership of implementation of new deals and products and contract management over the lifetime
Your profile:
University degree in economics, engineering, business, or similar is required
Minimum 10 years of professional work experience in energy markets, previous relevant commercial (front office) experience in European power markets
Management experience and management skills, ability to lead, develop and motivate
Proven track record in the valuation, structuring, negotiation and execution of either asset-backed transactions or structured commodity / cross commodity transactions
Experience and familiarity with non-standard power contract terms, long-term renewable off take agreements / PPAs and master trade agreements, such as EFET, ISDA
Strong understanding of and view on European power market fundamentals, interconnections, generation assets, market players and market regulations
Solid quantitative modelling skills - demonstrable knowledge of financial/investment modelling of power assets as well as modelling and pricing of complex energy structures
Strong team player able to co-operate with members from internal support desks (Operations, Risk, Legal, other Front Office desks) to manage the deal lifecycle from initiation to execution into operations
Willingness to frequently travel between Statkraft offices France, Italy and Germany and customers
Strong commercial mind-set and high level of initiative and motivation
Fluent in Italian and/or French and excellent communication skills in English; any additional language proficiency is a plus
Statkraft offers:
Professional and personal development in an exciting company
A positive working environment characterised by competence, responsibility and innovation
A diverse workplace with regard to gender, age and cultural background
Competitive terms of employment and excellent benefit schemes
Challenged?
For us the ideas of our committed and ambitious colleagues make the difference. If you want to share our passion for renewable energy and be a part of tomorrow's energy world, please apply through our online application form.
Please note: Statkraft manages critical infrastructure and services in several countries. We conduct background checks on qualified applicants before hire.
Statkraft - why join us? from Statkraft on Vimeo.
Bedrift

Statkraft AS

Søknadsfrist

Snarest

Bransje:

Energi- og vannforsyning

Utdanningskrav:

Påkrevet

Arbeidserfaring:

Ønskelig

Adresse:

3880, DALEN
TOKKE
Norge

Antall stillinger:

1

karriere-kode:

2881625

Oppdatert 23.04.2020