Bedrift

DFDS AS

Søknadsfrist

Snarest

Heltid/Deltid

Heltid

Ansettelsesform

Fast

Utdanningskrav

Påkrevet

Arbeidserfaring

Ønskelig

Adresse

, Grimsby
England
search.country.UNITED KINGDOM

Antall stillinger

1

karriere-kode

2803909

Oppdatert 06.03.2020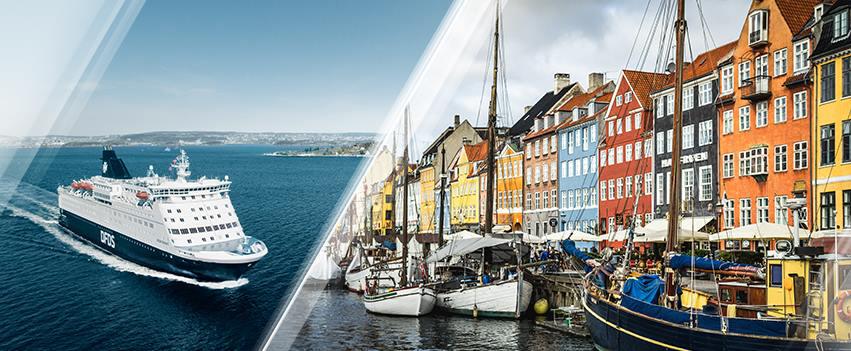 DFDS AS
System Analyst
PLEASE NOTE THIS IS NOT A TECHNICAL ROLE AND AS A RESULT ONLY REQUIRES COMPETENT IT
SKILLS. THE ROLE IS LINKING OPERATIONAL NEED WITH IT SOLUTIONS AND THIS IS YOUR CHANCE
TO BE INVOLVED IN THAT PROCESS.
Who are we… DFDS Ferry & Logistics operates in over 20 countries both inside and outside of Europe. We have over 8000 employees, 23 ferry routes – including 9 passenger routes across 8 port terminals and 35 logistics locations. People matter and we continuously seek to attract, develop and retain employees to enforce our position as an industry leader.
The Role… We are looking for a dynamic, highly capable and self-motivated Business/System Analyst for DFDS A/S to be based at Europarc – Grimsby and be part of our Fulfilment Management Team. The role is to support the different systems across the Ferry BU as well as being involved in its development and implementation across the DFDS Group. Reporting to the fulfilment Management Team Leader, you will have no direct reports but will have to guide and coordinate super users of the application.
You will be carrying out analysis, process implementation & requirement gathering to support a Business Roadmap within one of Europe's largest Ferry organisations.
Our IT ambition and desire is to support the growth of the ever increasing DFDS network while helping to improve and develop DFDS's Digital journey.
Key Responsibilities:
Lead/own projects while working as part of one of our small and focused development teams
Yourself/team will be given the freedom and responsibility to develop solutions to support high-level objectives
Investigation of business requirements in a professional and timely manner
PBI writing/refinement
Support agreed roadmap
Report bugs found in production
Regression testing for UAT
Super-User training & support
Bridge between business & I.T.
Implementation of systems on location
Building systems & team processes
Support & Release of systems
Take great pride in helping to scope out what is required in order to build upon/improve the systems
You will need to form a rapport and relationship with various individuals across multiple DFDS locations so you can contact them for specific requirements and more adhoc requests.
You should be structured and a fast learner and although you do not need to be technically minded you should be able to bridge gaps between application users and developers
Key Skills:
Great communication / coordination skills
Proactive mindset & intellectual curiosity
Enthusiasm to learn & develop the systems
Good understanding of freight processes
Structured & methodical approach to work
Confident mindset & willingness to travel
Current knowledge of DFDS Ferry systems or previous experience within an IT Development team
What we do for you… You will work in an interesting workplace as a key person within in a growing international company. You will get to work with many different professional groups. For the right candidate there will be great opportunities for professional growth.
Interested? If you have exceptional ferry, operations and strategic capabilities, with a passion and drive for success in a fast-paced deadline driven environment please submit your CV and application in English by sending an email to the recruitment team and we will evaluate applications on an ongoing basis.
Bedrift

DFDS AS

Søknadsfrist

Snarest

Heltid/Deltid

Heltid

Ansettelsesform

Fast

Utdanningskrav

Påkrevet

Arbeidserfaring

Ønskelig

Adresse

, Grimsby
England
search.country.UNITED KINGDOM

Antall stillinger

1

karriere-kode

2803909

Oppdatert 06.03.2020