Bedrift

Kongsberg Gruppen

Søknadsfrist

Snarest

Stillingsfunksjon

Engineering (all disciplines)

Heltid/Deltid

Heltid

Ansettelsesform

Fast

Bransje

Holdingselskaper

Utdanningskrav

Påkrevet

Arbeidserfaring

Ønskelig

Adresse

, Gateshead,UK
England
search.country.UNITED KINGDOM

Antall stillinger

1

karriere-kode

2819258

Oppdatert 13.03.2020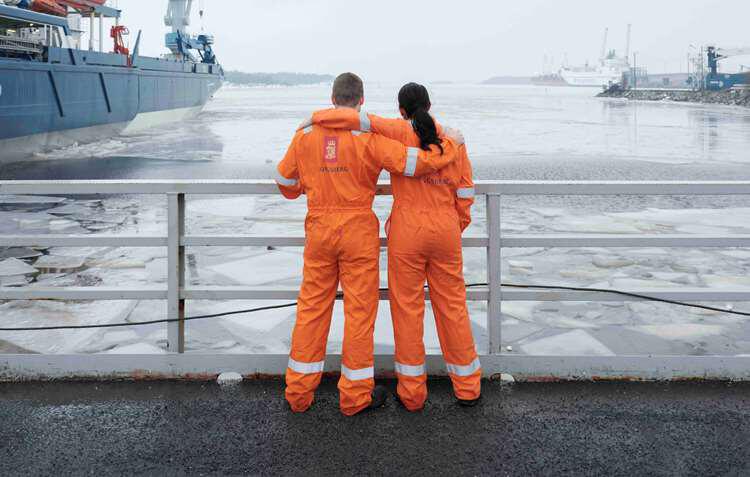 Kongsberg Gruppen
Estimating & Scheduling Engineer
Holdingselskaper
Kongsberg Maritime delivers products and systems for positioning, navigation and automation to various vessels and offshore installations, as well as products and systems for seabed surveying and monitoring.
Our marine business is offering an excellent opportunity for an estimating & scheduling Engineer to join the RAS/FAS Value Stream team at our offices in Gateshead, UK. As an estimating & scheduling Engineer, you will become part of the Marine industry's leading edge. You'll have the opportunity to use your skills and experience to the full, in an environment in which excellence is always paramount. The estimating & scheduling Engineer will work as part of a multidisciplinary team producing estimates & schedules for the equipment associated with specialist Naval deck machinery, including Replenishment At Sea (RAS) equipment, winches, reelers and cranes. The position will entail whole life project involvement from interpretation of customer requirements during tendering, through to concept development, detailed design, manufacturing support, testing and installation onboard the naval vessel.
Responsibilities
Prepare and update cost schedules and project plans for RAS/FAS products in accordance with the company's policy in a timely and accurate manner.
Liaise with engineering to interpretcustomers' requirements into engineered solutions, and with support from projects and sales prepare bids to meet customer requirements
Report according to established processes such as Sales Pipeline and Engineering/project Planning Reviews
Coordinate methods of data processing within the department to maximize commonality of approach and format for cost build up and ease of access to PC/Jobscope estimating files.
Follow and contribute to continuous improvements in Aftermarket Sales & OEM processes.
To assist in embedding a business improvement culture by leading and documenting business improvement activities.
Prepare expenditure and payment graphs where required to illustrate anticipated cash flow.
To undertake any other appropriate tasks as requested by the Head of RAS /FAS.
Key Experiences and any Qualification
Active participation in Business improvement activities.
Strong interpersonal skills and communication skills, both verbal and written.
Self-motivated, prepared to use their own initiative and able to work independently or as part of a team.
Strong planning and organising skills to manage short, medium and long-term activities and deliverables.
Ability to understand the importance of a good work ethic.
Ability to build relationships that bring together a broad range of talents, experience and perspectives thus promoting the "One Team" approach.
Ability to work with our ERP system and other IT software packages such as Word, Excel, Microsoft PowerPoint, Microsoft Project.
Valid EU Passport or other current permission to work in the UK
Additional Desirable Qualification and skills
Experience in developing estimates and proposals for large electro-mechanical systems
Awareness of relevant industries / competitors
Highly customer focused and motivated for new challenges
Excellent interpersonal, collaborative and persuasive skills are required, as well as the skills of strategic thinking, analysing and reaching goals.
Bedrift

Kongsberg Gruppen

Søknadsfrist

Snarest

Stillingsfunksjon

Engineering (all disciplines)

Heltid/Deltid

Heltid

Ansettelsesform

Fast

Bransje

Holdingselskaper

Utdanningskrav

Påkrevet

Arbeidserfaring

Ønskelig

Adresse

, Gateshead,UK
England
search.country.UNITED KINGDOM

Antall stillinger

1

karriere-kode

2819258

Oppdatert 13.03.2020