Bedrift

Kongsberg Gruppen

Søknadsfrist

Snarest

Stillingsfunksjon

Project manager

Heltid/Deltid

Heltid

Ansettelsesform

Fast

Bransje

Holdingselskaper

Utdanningskrav

Påkrevet

Arbeidserfaring

Ønskelig

Adresse

, Gateshead,UK
England
search.country.UNITED KINGDOM

Antall stillinger

1

karriere-kode

2819256

Oppdatert 13.03.2020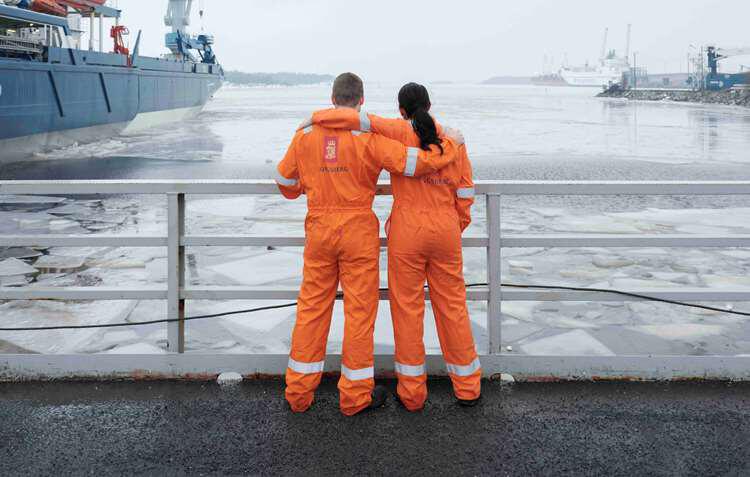 Kongsberg Gruppen
Project Manager
Holdingselskaper
For over 200 years KONGSBERG has made solutions that enable people around the world to deliver extreme performance under extreme conditions. Today we are a world leader in several areas within maritime operations, defence, aerospace, and the oil and gas industry. Our strength is to put together centres of expertise around products, technologies and market needs.
An exciting opportunity has arisen within our Commercial Marine business for the key role of Project Manager based at our Gateshead site near Newcastle. On site we design, procure, project manage, supply and provide service and spares support for specialist Naval deck machinery, including Replenishment at Sea (RAS) equipment, winches, reelers and cranes for Naval customers both in the UK and worldwide.
The successful candidate will be responsible for the management of projects including participation in the sales process, ensuring that a project or group of projects is delivered safely, to budget, programme and to a high standard of quality. This will include the development, production and maintenance of detailed project management plans, ensuring that all key tasks, budgets and milestones are suitably identified with project stakeholders and that they are programmed in line with customer's requirements. The Project Manager will contribute to the Business monthly project reviews to ensure effective management of project status, finances and cash-flow performance.
The role holder will also work closely with the Senior Project Manager to drive continuous improvement within the organisation and ensure that the Management of our projects remain compliant with the CM Management System requirements (PP – Manage Projects and Programmes).
Key Accountabilities
Delivery of projects to time, cost and quality.
Execution and maintenance of detailed project management plans.
Tracking and delivering milestones, financial accounting and risk management.
Cost and variation control management.
Maintaining compliance with all associated CM Management System processes.
Customer interface and reporting.
Controlling and managing the project budget, providing monthly progress status and finance reports.
Input and upkeep of project contract files.
Interfacing with both our internal and external stakeholders.
The Applicant
Ability to influence at all levels and strong interpersonal skills and communication skills, both verbal and written are essential.
The successful candidate should be self-motivated, prepared to use their own initiative and able to work independently or as part of a team.
Strong planning and organising skills to manage short, medium and long-term activities and deliverables.
Ability to understand the importance of good work ethic.
Ability to build relationships that bring together a broad range of talents, experiences and perspectives thus promoting the "One Team" approach.
Acts in a professional and courteous manner to our colleagues and our Customers at all times.
An aptitude for problem solving in a high-pressure environment.
Minimum Qualifications & Requirements
Degree level qualification or equivalent in project management / technical discipline, supplemented by experience in a similar role and / or environment. Project Management accreditation would be highly advantageous i.e. APMP.
Considerable experience in the management of projects of increasing complexity and experience within the marine sector would be beneficial.
Valid EU Passport or other current permission to work in the UK
Relevant experience is required in the following areas:
Project Management leadership.
Project coordination, schedule planning and reporting.
Risk Management.
Customer interface and programme reporting.
Project financial control and reporting.
Bedrift

Kongsberg Gruppen

Søknadsfrist

Snarest

Stillingsfunksjon

Project manager

Heltid/Deltid

Heltid

Ansettelsesform

Fast

Bransje

Holdingselskaper

Utdanningskrav

Påkrevet

Arbeidserfaring

Ønskelig

Adresse

, Gateshead,UK
England
search.country.UNITED KINGDOM

Antall stillinger

1

karriere-kode

2819256

Oppdatert 13.03.2020