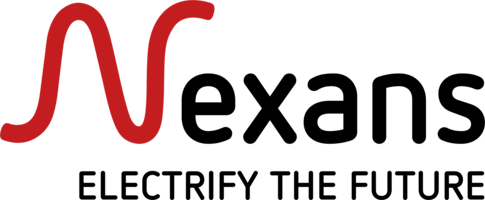 Bedrift

Nexans Norway AS

Søknadsfrist

Snarest

Stillingsfunksjon:

Senior Project Manager

Stillingstype:

Heltid

Bransje:

Kraftutbygging og -vedlikehold

Utdanningskrav:

Påkrevet

Arbeidserfaring:

Ønskelig

Adresse:

0663, OSLO
OSLO
Norge

Antall stillinger:

1

karriere-kode:

4601443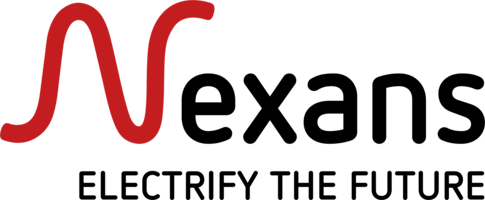 Nexans Norway AS
Senior Project Manager
Kraftutbygging og -vedlikehold
World-wide turnkey cable supplier seeks Senior Project Manager for its Turnkey & Offshore Projects Section. Join our team in Nexans in electrifying the future
Nexans' submarine power cables and solutions are key in the transition to more renewable energy whether connecting islands to the mainland or bringing green energy from the offshore wind farm to the grid. In cooperation with our world-wide customers we push technological boundaries to go deeper, longer, at higher voltages and to provide turn-key solutions for installation and protection to meet future needs.
Information about the department and the position
The Turnkey & Offshore Projects section is responsible for the execution of projects within the Subsea & Land Systems (SLS) Business Group – supply and full turn-key projects, including project management, engineering, type testing, manufacturing, installation works, cable laying and protection, testing and commissioning
The Turnkey & Offshore Projects section is divided into four departments – this position is reporting to the "Head of Projects_interconnectors / Department Head MI"
The Project Manager role is the operational and commercial head of one or more projects – study work/FEED, supply of cable or full turnkey projects
The matrix organization of the project management requires good communication skills to ensure information at the interface between vertical and horizontal axes
The project team is spread between several locations – and may support execution activities ongoing in different plants and sites within the SLS business group
Responsibilities and tasks of the Project Manager
Manages the assigned project(s) and ensure project(s) are delivered on time, on budget, with the required quality and within agreed specifications - and in compliance with agreed HSE standards
Ensure adequate project execution in accordance with Nexans project model and procedures
Manage a geographically spread project organization and ensure effective use of the resources
Ensure adequate use of tools (PLM, Primavera, Synergi), processes (Project Execution Model) and procedures for project execution
Be single point of contact towards Client
Be responsible for all subcontracts
Report status including deviations to the Department Manager, the Project Director and the Steering Committee leader on a monthly basis – including but not limited to – planning and progress, the technical issues, procurement/subcontracts, construction, finance, invoicing, QA, HSE, Risk, legal conditions and personnel conditions
May also be responsible to provide input to allocated tenders
What we are looking for
Master degree or equivalent
High integrity and commitment to Nexans values: Pioneers, Dedicated, United
Relevant industry and operational experience and knowledge – offshore and/or civil works/ construction business
Proven project management skills and experience – minimum 10 year relevant experience
Experience in managing a broad range of stakeholders
Ability to energize and motivate people
Commercials skills
Fluent in English - oral and written. Skills in Norwegian is an advantage.
Why work with us?
Professional and personal development opportunities
Interesting and varied work in an international, dynamic and multidisciplinary environment
Inclusive and multi-cultural working environment
Competitive salary and good pension scheme and insurance agreements
Company cottages
Workplace: Oslo, Norway or any other relevant SLS site as agreed.
For more information please contact Sten Evjeberg Hansen, Cell Phone: +47 908 665878.
Application deadline
ASAP
About Nexans
About Nexans Norway AS
Nexans Norway is part of the Nexans Group which has industrial presence in 40 countries and commercial activities worldwide - and has nearly 1,600 employees. The head office is located in Oslo and we have manufacturing plants in Rognan, Langhus and Halden.
Nexans' Norwegian activity is divided into three business groups: Subsea & Land Systems (SLS), Building & Territories and Telecom (B&T&T) and Telecom and Data (T&D).
About Nexans Subsea & Land Systems (SLS) Business Group:
Subsea & Land Systems is a global player in engineering, manufacturing and installing key submarine cable solutions to customers all over the world. The Business Group has manufacturing plants in Norway (Halden), USA, Japan, France and Belgium.
Bedrift

Nexans Norway AS

Søknadsfrist

Snarest

Stillingsfunksjon:

Senior Project Manager

Stillingstype:

Heltid

Bransje:

Kraftutbygging og -vedlikehold

Utdanningskrav:

Påkrevet

Arbeidserfaring:

Ønskelig

Adresse:

0663, OSLO
OSLO
Norge

Antall stillinger:

1

karriere-kode:

4601443