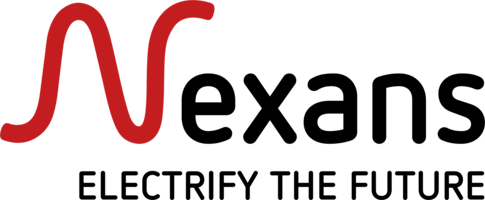 Bedrift

Nexans Norway AS

Søknadsfrist

24.06.2022

Stillingsfunksjon:

Lederstilling

Stillingstype:

Heltid

Bransje:

Kraftutbygging og -vedlikehold

Utdanningskrav:

Master

Arbeidserfaring:

Ønskelig

Adresse:

0663, OSLO
OSLO
Norge

Antall stillinger:

1

karriere-kode:

4572896

Oppdatert 21.04.2022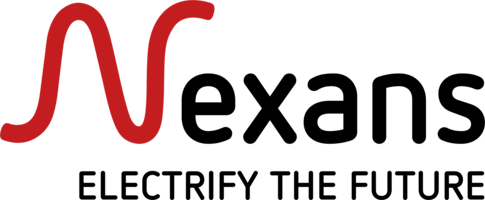 Nexans Norway AS
Duplication Development Leader & Advanced Services Digital
Kraftutbygging og -vedlikehold
This new position is linked to our strategic orientation focusing on Innovation & Services and on the electrification of the world. The position will be part of Design Lab in B&T Nordics and report to Design Lab Manager in BU B&T Nordics
The world market evolution and customer demand requires us to lead a profound transformation of Nexans, its skills, its positioning, its offers and its businesses. The aim is to evolve beyond the market of cable commodities to become leader in energy, data, services and systems management solutions
By positioning ourself as an architect of electrification, Nexans will combine market focus, scale effect and customer intimacy of specialist with the global client reach that characterize major cable generalist.
Responsibilities and tasks
Understand customers' identified and unidentified needs, how and why product and service design can be a strategic growth driver for our customers.
Project leaders have great freedom and responsibility. The job is to provide an excellent relationship with the client, build a relationship of trust and foster a creative and productive environment for the team.
Screening duplication ideas in Nexans Network to be launched in Nordics
Design solutions, concepts and systems with services and digital applications to support customer satisfaction.
Validate / Design a business model : You need to be comfortable navigating the end-to-end product life cycles, business model design, market analysis, financial modeling and implementation.
Execute and manage projects within the scope : Project Manager Role
Design, develop partnership
This position contains a strong transversal managerial component including global, remote and multi-cultural management.
The right interpersonal skills are essential to enable him/her to work effectively with the different teams in order to optimize time to market.
Required Skills
Result-driven
Innovation
Creativity
Customer driven
Strong strategic orientation
Ability to lead change and inspire by example
Management-Team, leadership
Ability to embark teams to work in cross functional teams
Project management
Good command of English
Technical know-how & experience
A minimum of 5 years' experience and know-how with full system approach within Building or Heating or Utilities or Fibre optical solutions.
Experience within services and digitalization is an advantage, but not a must
Multidisciplinary work experience (interaction, communication, industrial, etc.) and partnering with customers to bring a variety of concepts and products to life and bring them to market.
Ability to transform an idea into a concept, validate through focus group
Ability to create digital and physical mock-ups to move quickly from idea to concept to prototype.
Mastering the application of a human-centred design process in the business world, including seeking external inspiration, constructing to reflect and balancing constraints.
Strong business acumen in several of the following areas, as well as in-depth knowledge in one or two of them: Product development, product management, start-ups, marketing (product or brand), organizational behavior, operations, finance and design.
Excellence in complex business model development, scenario planning, forecasting or market experimentation/piloting
Experience in a client service or consulting role that may include management consulting, creative services, entrepreneurship, design, finance or operations.
Familiarity with project management tools
Excellent oral and written communication skills
An MBA or Bachelor of Commerce is useful, but not mandatory
Work Place: Langhus
Applicants has to register their application electronically in MyClick: 66233.
Deadline: 24.06.2021
Bedrift

Nexans Norway AS

Søknadsfrist

24.06.2022

Stillingsfunksjon:

Lederstilling

Stillingstype:

Heltid

Bransje:

Kraftutbygging og -vedlikehold

Utdanningskrav:

Master

Arbeidserfaring:

Ønskelig

Adresse:

0663, OSLO
OSLO
Norge

Antall stillinger:

1

karriere-kode:

4572896

Oppdatert 21.04.2022