Bedrift

Kongsberg Gruppen

Søknadsfrist

05.06.2023

Bransje

Holdingselskaper

Utdanningskrav

Påkrevet

Arbeidserfaring

Ønskelig

Adresse

, New Orleans, Louisiana
Louisiana
search.country.UNITED STATES

Antall stillinger

1

karriere-kode

5202638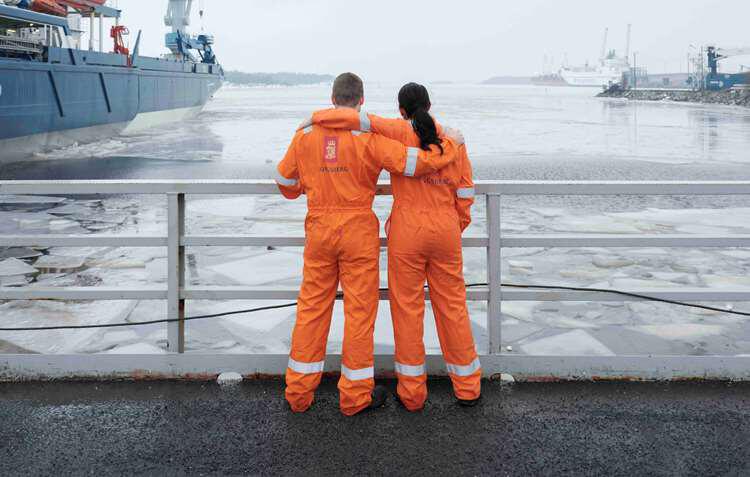 Kongsberg Gruppen
Warehouse Coordinator
Holdingselskaper
Kongsberg Maritime, a subsidiary of KONGSBERG, is a global marine technology company, providing innovative and reliable technology solutions for all marine industry sectors including merchant, offshore, subsea, and naval. Headquartered in Kongsberg, Norway, the company has manufacturing, sales, and service facilities in 34 countries. Kongsberg Maritime is a market leader in systems for positioning, surveying, navigation, and automation. Important markets include countries with significant offshore and shipyard industries. We are determined to provide our customers with innovative and reliable marine electronics that ensure optimal operation at sea.
At KONGSBERG, we believe in tackling challenging problems and delivering extreme performance for extreme conditions. We do that through excellent products and services developed for delivering the greatest benefits to our customers.
WORLD CLASS – through people, technology, and dedication
What we can offer you:
Competitive compensation packages
Fully subsidized health & welfare benefits with an option of a high deductible plan which includes an employer contribution towards your health savings account
Fully subsidized dental and vision coverage
Up to 5% employer match program
Flexibility with Paid Time Off
Career growth opportunities
Safe and collaborative culture
The Spareparts and Service Support Team handles many different tasks. The project team works with customers, sales department, dynamic position hardware and dynamic position software on the engineering support and installation on the latest generation of Kongsberg Maritimes's DP/TC systems. The Logistic & Repair team is responsible for all incoming and outgoing shipments, customer repairs, spare part quotes and sales, and customer support warehouse/inventory management. The department handles coordination and supply of Kongsberg rental equipment for the North America region. This requires close collaboration with Aberdeen, which is another rental hub for Kongsberg.
The Warehouse Coordinator is responsible for doing his/her part in ensuring that Kongsberg Maritime provides parts to both internal and external customers in a timely and accurate manner.
Key Accountabilities:
Receives and verifies accuracy of incoming shipments
Sorts and places materials on racks or shelves
Marks materials with identifying information
Pulls and distributes materials or other stock items in order to fill technician requests
Prepares merchandise for shipment, as required
Maintains accurate inventory records through the use of a computerized inventory system
Completes requisition forms to order additional equipment and supplies
Utilizes materials handling equipment such as forklifts, etc.
Create shipments and customs documentation for spare part shipments
Ships materials both domestic and international
Provides customs/freight forwarders/export control with shipping details via phone or in person when needed
Participate in on-call rotation
Sign for incoming shipments
Authorize access to the warehouse
Approve payment for invoices from suppliers, freight companies, etc.
Ship international shipments and approve customs clearance
Other duties and projects as assigned
Qualifications and Experience:
Must be able to lift, carry, and handle materials that weigh up to 75 lbs
High school diploma or GED required
Ability to handle simultaneous activities and work in a hectic environment
Effective interpersonal communication skills required
Previous shipping knowledge required
Shipping international a plus
KONGSBERG provides equal employment opportunities to all employees and applicants for employment and prohibits discrimination and harassment of any type without regard to race, color, religion, age, sex, national origin, disability status, genetics, protected veteran status, sexual orientation, gender identity or expression, or any other characteristic protected by federal, state or local laws.
Bedrift

Kongsberg Gruppen

Søknadsfrist

05.06.2023

Bransje

Holdingselskaper

Utdanningskrav

Påkrevet

Arbeidserfaring

Ønskelig

Adresse

, New Orleans, Louisiana
Louisiana
search.country.UNITED STATES

Antall stillinger

1

karriere-kode

5202638