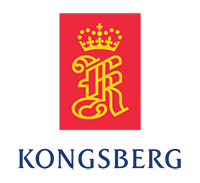 Bedrift

Kongsberg Gruppen

Søknadsfrist

18.06.2022

Bransje:

Holdingselskaper

Utdanningskrav:

Påkrevet

Arbeidserfaring:

Ønskelig

Adresse:

3616, KONGSBERG
KONGSBERG
Norge

Antall stillinger:

1

karriere-kode:

4630858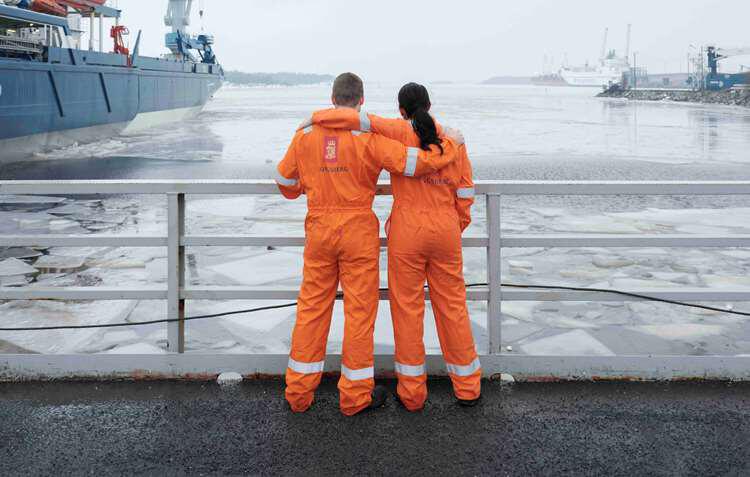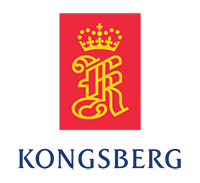 Kongsberg Gruppen
Vice President - Sales and Business Transformation
Holdingselskaper
Inspired by people, what technology make possible, an exciting growth journey and the green shift?
Join our high caliber team and become Vice President – Sales and Business Transformation
Kongsberg Digital is a provider of next-generation software and digital solutions to customers within the maritime, oil & energy, and utilities industries. As we continue to grow, we are now looking for a Vice President Sales and Business Transformation to join our business unit Maritime Simulations.
· Are you inspired by what technology can make possible and the green shift?
· Do you want to be a part of shaping and transforming the way the maritime industry will operate in the future?
· Do you have a passion for your field of work and looking for the next smart career move?
If yes, then this role is made for you!
At Kongsberg Digital we aim to change things for the better. In 5 years, we have experienced strong growth by providing next generation software to our customers. By being a creator of complex digital solutions that are changing the fields within maritime, energy and utilities we reinvent the way people work, and aim to make a safer and healthier planet for all of us.
Maritime Simulation develop, manufacture and deliverers Maritime Simulators for Navigation, Engine and Cargo handling to the worldwide market and is one of the market leaders within this segment. The business unit delivers physical site simulators as well as online cloud-based simulator solutions enabling training by simulators anytime / anywhere. The main customers are Maritime Academies and Schools, Maritime Training Centre's, Shipowners and Crew Manning Companies.
As our Vice President for Sales and Business Transformation, you will be responsible for securing global order income across the various products, segments and services, both related to sales of the traditional Site Simulators as well as the new Digital business represented by the K-Sim Connect cloud-based simulator K-Sim Connect.
You will also get the opportunity to:
Part of the Maritime Simulation management team
Overall responsibility for securing the global order income across the various products, segments, and services
Ensure that sales department is in line with KOG directives, ownership of the sales process in the BMS, communicate and implement the KDI BMS in the organization.
Plan, coordinate and implement sales strategies to reach Maritime Simulations strategic and commercial goals including the transition to ARR business models, the growth of Digital Services and commercialization of maritime digital twins
Commercial ownership of contracts and the commercial aspect of launching new products & services
Contribute to a successful the customer journey
Leadership as described in the Kongsberg Values
Who are you?
As a person you are solution oriented and care about the customer journey. You are intrigued by what technology can make possible and want to work in an organization where expectations are high, and where the reward is personal development and career opportunities in an agile environment. We all play a significant role in reaching the team goals, and it is therefore important for us that you consider yourself a team player who see the value in sharing knowledge, experience, and information with colleagues.
Do you also have…
Higher education, preferably on a MSc level, within Information Systems, Engineering, Business Administration, Sales, Marketing, or other relevant fields
Leadership experience in a global sales organization
The ability to set and implement clear goals and strategies
Grit and some superpowers that you can bring with you to Kongsberg Digital
Then this job will be a good match for you and your future growth!
Here at Kongsberg Digital, we can offer you a lot, but mostly...
Exciting challenges and possibilities to develop yourself working with other highly competent peers
Great career opportunities and possibilities for personal development within a dynamic and innovative company
A high level of flexibility
Competitive compensation and good benefits
Kongsberg Digital is a great place to work, and we welcome you aboard no matter who you are or where you come from. We will do everything in our power to give you a job you love doing, and a work environment you love working in.
Does this sound like the next smart career step for you? Then join us on our journey to World Class - through People, Technology and Dedication.
Please apply via Linkedin: https://www.linkedin.com/jobs/view/3076442438/?capColoOverride=true
Bedrift

Kongsberg Gruppen

Søknadsfrist

18.06.2022

Bransje:

Holdingselskaper

Utdanningskrav:

Påkrevet

Arbeidserfaring:

Ønskelig

Adresse:

3616, KONGSBERG
KONGSBERG
Norge

Antall stillinger:

1

karriere-kode:

4630858