Bedrift

DFDS AS

Søknadsfrist

14.08.2022

Utdanningskrav:

Påkrevet

Arbeidserfaring:

Ønskelig

Adresse:

, Copenhagen
Region Hovedstaden
search.country.DENMARK

Antall stillinger:

1

karriere-kode:

4690433

Oppdatert 03.08.2022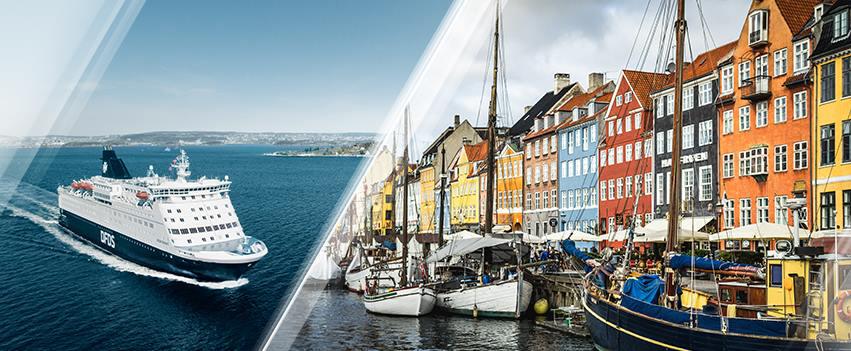 DFDS AS
UX Designer who loves data and design
Are you an experienced, creative, and analytical UX designer with a solid grasp on disciplines ranging from research, analysis, ideation, facilitation, design, prototyping, and user testing?
Would you like to be part of both an ambitious but informal UX team working strategically on end2end user journey, and also be situated very closely to the development in the developer team, where you have the main responsibility for product design of some of our key digital offerings?
If you are nodding - Great, we might have a match!

We are looking for someone who
Has 2+ years of experience as a UX Designer from either in-house or agency setups

Has been responsible for creating designs that support a great user experience that converts

Has a strong grasp on qualitative and quantitative methodologies and is data literate

Is a team player who values collaboration and sparring, and is able to give and receive constructive feedback on designs

Is able to take initiative and takes responsibility for getting things done

Would feel at home in an informal and innovative workplace, where you are a big part of structuring what you work on yourself

Is a strong communicator who knows how to provide sound rationales for design decisions to a variety of disparate stakeholders

Is fluent in English, both written and spoken

Experience working in a scrum team, and/or within a bigger international organization would make us happy. Experience working with tools such as Figma, Hotjar, and Google Analytics would make us elated, but if you are tech savvy and a quick learner that is fine too - you can learn.
Who we are
So who are we? DFDS is a 155-year-old integrated shipping and logistics company – the largest in Northern Europe – who also operate ferries for passengers. This means our customers are both B2B and B2C. Now 155 years old might sound a bit dusty, but we are a very modern, diverse, and innovative organisation, that recognizes the value of UX, bases decisions on data, and supports UX into higher level strategy.
In DFDS you will be joining the over 350 people in the swanky new HQ in Copenhagen, who already enjoy a great and social workplace with a healthy work/life balance, where individuals are afforded a fairly great extent of flexibility and freedom, because we believe in people. Here you will have access to both a lovely cantine, café, game room, fitness facility and an ocean view you just can't beat.

You will be working the majority of your time on the product belonging to your developer team, but collaborate and spar continuously with the other UX Designers in order to harvest the synergy between your respective domains, and make sure that we are all pulling in the same direction.

In the UX & Design Team you will work with skilled, and friendly international UX Designers, a new UX Researcher, a talented UI Designer who develops and matures our Figma based designsystem Hydro, and a UX Team Lead who works strategically with upper management to make sure that UX is part of the process, who arranges UX days with among other things cross team UX reviews and knowledge sharing, for instance from courses we have participated in or UX related topics that we are passionate about, and who writes way too long sentences.
(Did we mention that you having an interest in UX writing could really just seal the deal?).
The job
In your new job you will …
Collaborate with our UX Researcher on what and how to test to inform needs for your product

Analyse data and synthesise relevant insights

Ideate on solutions in collaboration with eg. your developer team, other UX or UI Designers, Architects, and stakeholders from the business

Produce designs/wireframes in Figma using our designsystem Hydro

Make sure user test of new designs and features is carried out

Communicate insights to relevant people, both in the UX & Design Team and to other stakeholders in DFDS

Take responsibility, grow, and have fun!
We are also hiring a dedicated UX Researcher, so if you are more interested in user research and the technical underpinnings of great Research Ops, take a look at that position here:
https://dfds.easycruit.com/vacancy/2982779/173267?source=linkedin
Are we a match? Apply now!
Deadline for application is 14th of August, and the first of two rounds of interviews will likely be held in mid August, so please share with us:
Your resume of relevant experience
Either a link to a 1-2 minute long video (uploaded to eg. YouTube or Vimeo), where you briefly tell us about UX work you have done that you are proud of and why. Just put the link to the video in the "Cover Letter"-field in our recruitment flow.
OR
A portfolio with a few cases where you have done some well thought out UX work that you would like to share.
You can share a link in the "Cover Letter"-field or upload a file in the "Upload cover letter"-field in the recruitment flow.
Bedrift

DFDS AS

Søknadsfrist

14.08.2022

Utdanningskrav:

Påkrevet

Arbeidserfaring:

Ønskelig

Adresse:

, Copenhagen
Region Hovedstaden
search.country.DENMARK

Antall stillinger:

1

karriere-kode:

4690433

Oppdatert 03.08.2022