Bedrift

Kongsberg Gruppen

Søknadsfrist

06.12.2023

Bransje

Holdingselskaper

Utdanningskrav

Påkrevet

Arbeidserfaring

Ønskelig

Adresse

3616, KONGSBERG
KONGSBERG
Norge

Antall stillinger

1

karriere-kode

5447265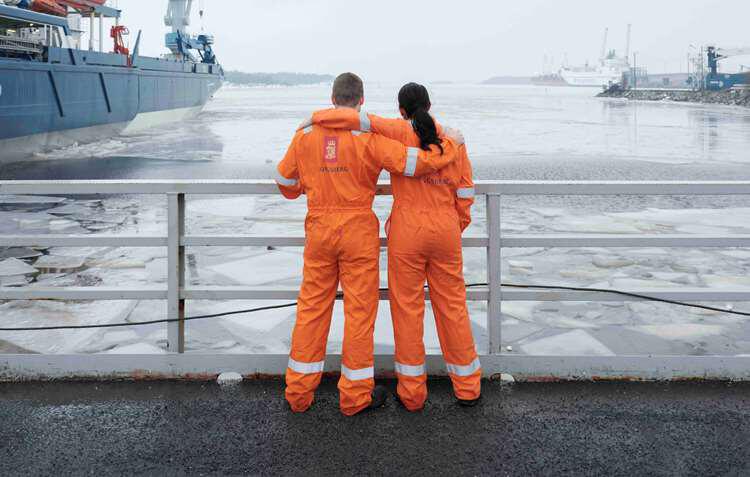 Kongsberg Gruppen
Technical Sales Manager – Shallow Water Mapping, Americas Region
Holdingselskaper
POSITION SUMMARY:
Kongsberg Discovery is proud to support the hydrographic community with a range of survey products and services. We are looking for a specialist to join our growing sales team in the Americas!
The Technical Sales Manager for shallow water mapping will be a focal point for customers across the survey industry in the Americas. The successful candidate will be responsible for growing our shallow water survey customer base, across the commercial, academic and scientific segments. Our core focus is on delivering performance and class leading customer success and satisfaction.
ROLE AND RESPONSIBILITIES:
The Technical Sales Manager will collaborate closely with the other members of the Americas Sales team to secure new sales for shallow water mapping systems. Key market segments include:
High resolution geophysical survey
Renewable offshore energy
Data collection via uncrewed platforms
Multibeam backscatter (bottom detect & water column backscatter) and multifrequency survey
Applied science/research - resource management & monitoring
Habitat mapping
Key responsibilities include:
Work effectively as a member of a team
Generate leads and opportunities; close sales
Conduct project handovers to delivery team
Contribute to the sales and marketing strategy in the region
Provide market intelligence to both the sales team and product managers
Collaborate proactively with Customer Service team
Prepare and present technical sessions at industry events
Support product sales through dealers and OEM customers.
QUALIFICATIONS AND EDUCATION REQUIREMENTS:
A minimum of one year of technical sales experience
In addition, one or more years of technical experience in Engineering, Survey, Maritime, or Marine technology
Technical Certification or Degree Program as a surveyor or marine technologist, or equivalent work experience garnered in marine survey or a related field
PREFERRED SKILLS:
Good interpersonal skills
Excellent communication skills, both written and verbal
Able to handle simultaneous activities and customer demands
Able to work as part of a team but also on your own
Familiarity with MS Office product suite
Familiarity with CRM systems
Ability to travel domestically and internationally (up to 50%)
Work Location:
Ideally local to one of Kongsberg Discovery's offices in the region, either at Lynnwood (WA), Dartmouth, (NS, Canada) or at our satellite office at the University of New Hampshire. Other locations and remote working may be considered for the right candidate.
Kongsberg Discovery, a subsidiary of KONGSBERG, is a global technology company, providing innovative and reliable technology solutions for all marine industry sectors including merchant, offshore, subsea, and naval. Headquartered in Horten, Norway, the company has manufacturing, sales, and service facilities internationally. Kongsberg Discovery is a market leader in systems for positioning, surveying, and navigation. We are determined to provide our customers with innovative and reliable marine electronics that ensure optimal operation both on and under the sea.
At KONGSBERG, we believe in tackling challenging problems and delivering extreme performance for extreme conditions. We do that through excellent products and services developed for delivering the greatest benefits to our customers.
WORLD CLASS – through people, technology, and dedication
For inspiration and more info watch this video and visit: Kongsberg website
What we can offer you:
Competitive compensation packages
Fully subsidized health & welfare benefits
Fully subsidized dental and vision coverage
Up to 5% employer match program
Flexibility with Paid Time Off
Career growth opportunities
Safe and collaborative culture
KONGSBERG provides equal employment opportunities to all employees and applicants for employment and prohibits discrimination and harassment of any type without regard to race, color, religion, age, sex, national origin, disability status, genetics, protected veteran status, sexual orientation, gender identity or expression, or any other characteristic protected by federal, state, or local laws.
Bedrift

Kongsberg Gruppen

Søknadsfrist

06.12.2023

Bransje

Holdingselskaper

Utdanningskrav

Påkrevet

Arbeidserfaring

Ønskelig

Adresse

3616, KONGSBERG
KONGSBERG
Norge

Antall stillinger

1

karriere-kode

5447265