Bedrift

Kongsberg Gruppen

Søknadsfrist

29.05.2023

Bransje

Holdingselskaper

Utdanningskrav

Påkrevet

Arbeidserfaring

Ønskelig

Adresse

3616, KONGSBERG
KONGSBERG
Norge

Antall stillinger

1

karriere-kode

5177667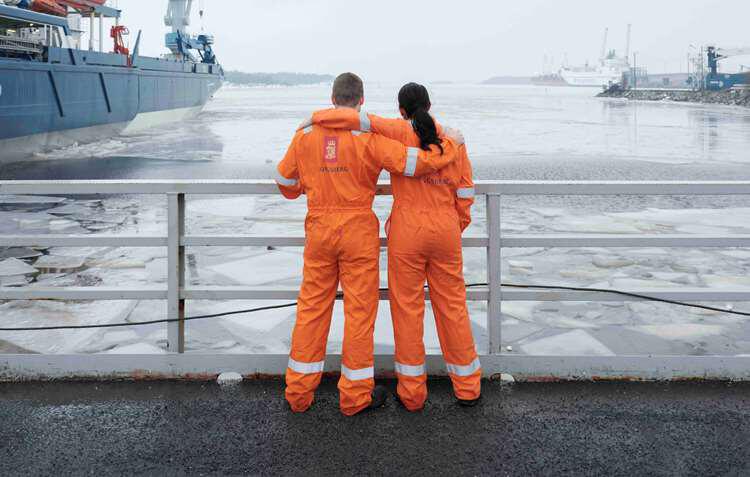 Kongsberg Gruppen
Technical Manager Electrification
Holdingselskaper
We are now seeking a Technical Manager Electrification for a new team in Kongsberg Maritime's division Global Customer Support. This position will be organized in AfterMarket Project (AMP) business unit in GCS. We need the experts of the future with determination and ability to solve challenging tasks within short time frames.

You will be responsible for main activities related to technical sales support and bid management to the sailing fleet, ranging from new products to turn-key conversions. You will cover our full product portfolio with focus on solutions and new concepts that reduce the carbon footprint of the maritime industry.

In this role you must be able to communicate clearly and be an enthusiastic contributor to the establishment of the new team.

Kongsberg Maritime deliver upgrades and conversion projects to vessels worldwide. We upgrade or replace Systems either from Kongsberg Maritime or other makers. Your support to aftermarket sales and projects are exciting and hectic with many unforeseen technical challenges. You would join a team working globally, delivering the full picture when it comes to reducing carbon emissions of sailing assets.
Key Accountability
Lead the technical tendering process, overseeing multi-disciplinary competence areas. Responsible for the technical specification and input to cost calculation for complete packages. Including estimation of equipment, material, resources and technical handover from sales to projects.
Manage all integration and interfaces with existing asset and provide technical assistance to all stakeholders (customers, suppliers, internal, class and national authorities)
Owner of responsibility matrix for all deliverables.
Develop electrical packages that fulfil client requirements. Progressing from requirements capture, feasibility studies and through to concept design.
Provide technical reference / guidance to equipment suppliers, internal departments and customers.
Qualifications and experience
MEng or BEng in Electrical Engineering.
High voltage engineering experience.
Experience of Switchboards and Drives.
On-site experience from refit and conversions at maintenance and repair yards.
Capacity to interpretate P&IDs, Architectural and Mechanical documents
Competent user of MS Office suite (Word, Excel, Outlook, Power-point) AutoCAD and MS Projects
Good communication skills in English
This employment may require security clearance by the Norwegian National Security Authority. For more information visit www.nsm.no.

You are able to
act on own initiative, make things happen and accept responsibility for the results
understand the organization's informal rules and structures and utilize political processes effectively to get things done
demonstrate specialist knowledge and expertise in own area
communicate in a clear, precise and structured way
co-operate well with others, share knowledge, experience, information and support others in the pursuit of team goals
Travel as required, for surveys and customer meetings.
What we can offer you
With us, you will be offered a competitive salary and benefit packages with good development opportunities in an international environment. We have flexible work hours and holiday arrangements in addition to a good pension and insurance scheme. We offer an inspiring and safe work-environment and the possibility to work with sustainable and exciting solutions for the future.

Work location
Any KM location in Norway. Frequent in Bergen and Sandefjord

Point of contact
Karl Alexander Wirén, Vice President, +47 46 900 159
Applications will be reviewed on an ongoing basis. We are looking forward to your application.
Our Global Customer Support division is responsible for Kongsberg Maritimes services, upgrades and support in the aftermarket. Our 2300 employees are present in 35 different countries around the world. During the operational lifetime of more than 30.000 installations, we ensure cost-efficient delivery of services, upgrades and spare parts in order to secure availability and predictability to our customers.
At Kongsberg, we believe in tackling challenging problems and delivering extreme performance for extreme conditions. We do that through excellent products and services developed for delivering the greatest benefits to our customers.
WORLD CLASS – through people, technology and dedication
Bedrift

Kongsberg Gruppen

Søknadsfrist

29.05.2023

Bransje

Holdingselskaper

Utdanningskrav

Påkrevet

Arbeidserfaring

Ønskelig

Adresse

3616, KONGSBERG
KONGSBERG
Norge

Antall stillinger

1

karriere-kode

5177667