Bedrift

DFDS AS

Søknadsfrist

31.12.2022

Utdanningskrav

Påkrevet

Arbeidserfaring

Ønskelig

Adresse

, Copenhagen Ø
Region Hovedstaden
search.country.DENMARK

Antall stillinger

1

karriere-kode

4261366

Oppdatert 03.01.2022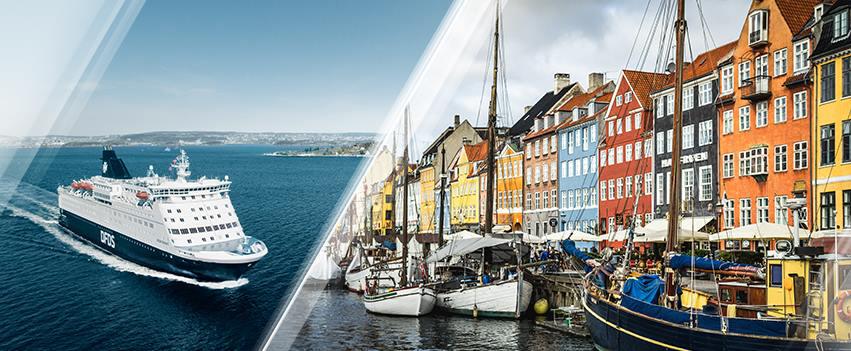 DFDS AS
Team Lead for the Digital Back Office Team
Do you want to professionalise and improve the way we run our Digital Back Office? We need your help to manage the transition to our new ERP system Microsoft Dynamics 365 in our Digital Back Office handling the operational setup.
We have experts in place, and we are still growing the team, but we need you to lead the team!
Do you excel at governance, operational efficiency, and multi-level support, then we need you to take us to the next level.
Make your mark on DFDS's operational setup for core corporate functions
In the role of Team Lead for Digital Back Office, you will be responsible for setting the direction for operations in this area in DFDS together with your team and major stakeholders.
The Digital Back Office is essential in the successful roll out of Dynamics 365, ensuring that our users adopt and are happy with the new solution. Since this is the most important project in the Technology & Innovation Division over the next many months, this puts you in a very central role ensuring our success and value creation.
Your team will consist of specialists in ERP support, release and test management, and other areas of application management primarily within the finance domain. The team consists of 6 employees currently and we expect that to double within the next months. You will report to the Tribe Lead of the Core Enablers and be part of the leadership team in the tribe.
More specifically your main responsibilities include:
Solidify and implement our governance for ERP operations.
Create a well-functioning team for ERP operations that always look for ways to improve processes and operations in general.
Working with stakeholders across the organization to ensure efficient operations and application development.
Build the team and ensure continued high motivation and engagement.
Exploring continued process excellence and automation opportunities.
Stay informed on best practice and trends within your domain.
Application management for the finance and legal domains.
Working with vendors to ensure right fit, efficiency and operational stability.
We expect that:
The governance you and your team design and implement is clear and concise with everyone understanding their roles and responsibilities.
Stakeholders go away from your meetings with a clear understanding of progress, impact, and how they contribute to the overall success.
You clearly map and communicate benefits and risks regarding your areas in DFDS.
What we are looking for
We imagine that you have a deep understanding of how governance can enable rather than limit. We are looking for a structured leader that can rally the team and major stakeholders behind a clear vision. You have a background in IT service management and/or finance and a desire to work in a large international organization.
As the tasks often involve many different colleagues you also need to have strong stakeholder management skills.
Further
We imagine that you have a few years' experience in IT service management.
You have experience with the finance domain.
You have experience as a people manager.
You have demonstrated success with operational setups in large organizations.
Knowledge of Dynamics 365 Finance will be an advantage for you.
You are fluent in English as DFDS is an international company.
We will make sure you land well in your manager role whether you are new or experienced with dedicated training about what it means to be a leader in DFDS and guidance from your manager. Some business travel is expected, but most of your work will be done from our Copenhagen office.
DFDS is a large international enterprise with a myriad of opportunities, and we will guide and support you in your development while you lead us on our journey.
Are we a Match? APPLY NOW!
If you find the job interesting and you fulfill the expectations, please submit your CV and application in English.
We will evaluate applications on an ongoing basis but due to Christmas holidays comming up do expect to hear from us in January
Please contact Alexander Kanto, Talent Acquisition Manager, for questions about the position. The position will be filled as soon as possible.
Why DFDS
You'll be part of Technology & Innovation, one of DFDS' five divisions with over 350 people in three European hubs. This is proof of our belief in a digital future.
DFDS employs more than 10,000 people on land and sea all over Europe. Read more about us
Bedrift

DFDS AS

Søknadsfrist

31.12.2022

Utdanningskrav

Påkrevet

Arbeidserfaring

Ønskelig

Adresse

, Copenhagen Ø
Region Hovedstaden
search.country.DENMARK

Antall stillinger

1

karriere-kode

4261366

Oppdatert 03.01.2022