Bedrift

Kongsberg Gruppen

Søknadsfrist

19.02.2023

Bransje

Holdingselskaper

Utdanningskrav

Påkrevet

Arbeidserfaring

Ønskelig

Adresse

3616, KONGSBERG
KONGSBERG
Norge

Antall stillinger

1

karriere-kode

4970228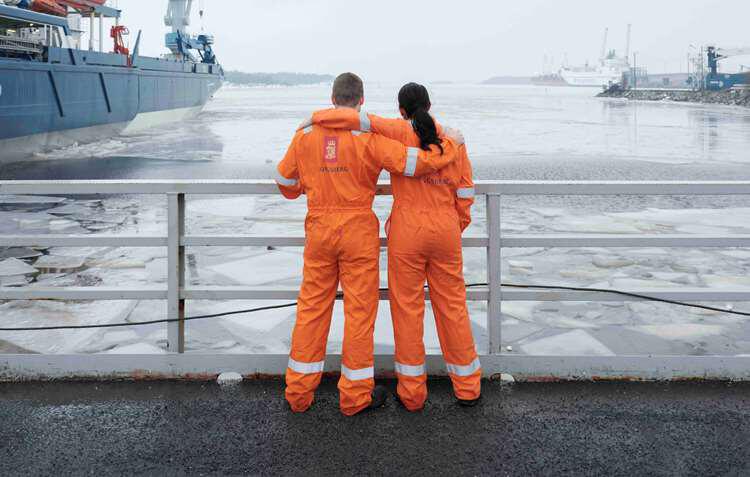 Kongsberg Gruppen
System Engineer - Dynamic Positioning
Holdingselskaper
To strengthen our Dynamic Positioning System Support team, we now seek engineers who are interested in working in an exciting, hectic, and demanding international environment as System Engineer Dynamic Positioning. You will be part of the division Global Customer Support, which is responsible for all Kongsberg Maritime's service and support in the aftermarket. You will have the opportunity to work on systems installed on vessels operating world-wide, with primary product focus on the K-Pos Dynamic Position system.
Key accountabilities
Software service and support on our Dynamic Positioning systems
Software upgrades, configuration, and modifications
Implementation, test, and verification both in office and onboard vessels
Planned & On-call system support jobs
Qualifications and experience
Master or bachelor's degree in Cybernetics, Data, Automation, or other relevant education
Knowledge of C/C++ is beneficial
Good English written and oral skills
Meet the health requirements that apply for offshore work
Ready and motivated for world-wide travel and support activities
Able to travel on short notice
This employment may require security clearance by the Norwegian National Security Authority. For more information visit www.nsm.no.
You are able to
act on own initiative, make things happen and accepts responsibility for the results
adhere to company rules and procedures and execute plans with commitment and determination
use a methodical and systematic approach, plan ahead, define clear priorities and allocates resources effectively
analyse complex issues and problems and come up with rational judgments
communicate in a clear, precise, and structured way
co-operate well with others, share knowledge, experience, information, and support others in the pursuit of team goals
What we can offer you
With us, you will be offered a competitive salary and benefit packages with good development opportunities in an international environment. We have flexible work hours and holiday arrangements in addition to a good pension and insurance scheme. We offer an inspiring and safe work-environment and the possibility to work with sustainable and exciting solutions for the future.
Work location
Kongsberg
Applications will be reviewed on an ongoing basis, so don't hesitate to apply.
Point of contact
Bjarte Hustveit, +47 47333798
Roar Inge Alfheim, +47 95885297
Kongsberg Maritime, a subsidiary of KONGSBERG, is a global marine technology company, providing innovative and reliable technology solutions for all marine industry sectors including merchant, offshore, subsea, and naval. Headquartered in Kongsberg, Norway, the company has manufacturing, sales, and service facilities in 34 countries. Kongsberg Maritime is part of KONGSBERG, an international, knowledge-based group delivering high-technology systems and solutions to clients within the oil and gas industry, merchant marine, defence, and aerospace.
At Kongsberg, we believe in tackling challenging problems and delivering extreme performance for extreme conditions. We do that through excellent products and services developed for delivering the greatest benefits to our customers.
WORLD CLASS – through people, technology, and dedication
Bedrift

Kongsberg Gruppen

Søknadsfrist

19.02.2023

Bransje

Holdingselskaper

Utdanningskrav

Påkrevet

Arbeidserfaring

Ønskelig

Adresse

3616, KONGSBERG
KONGSBERG
Norge

Antall stillinger

1

karriere-kode

4970228