Bedrift

Kongsberg Gruppen

Søknadsfrist

28.02.2023

Bransje

Holdingselskaper

Utdanningskrav

Påkrevet

Arbeidserfaring

Ønskelig

Adresse

, Kristinehamn, Sweden
Värmland
search.country.SWEDEN

Antall stillinger

1

karriere-kode

4924263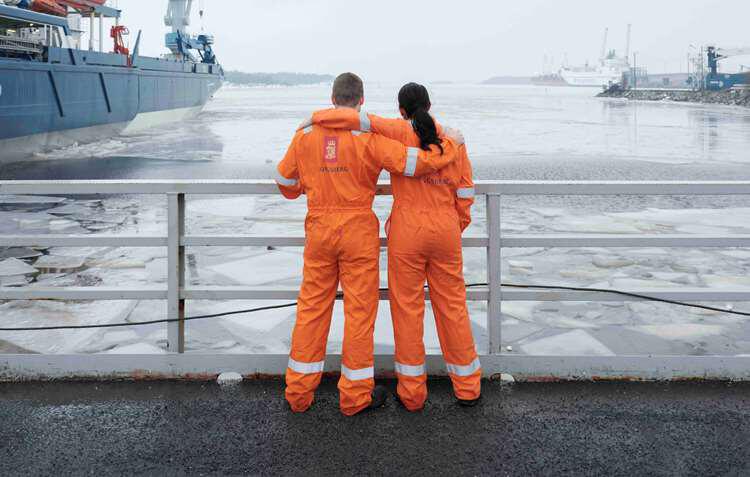 Kongsberg Gruppen
Summer Worker
Holdingselskaper
At Kongsberg, we believe that we can achieve world class solutions through dedicated people and continuous improvement of or our technology. We have a commitment in Sustainable Development Goals and for us, the oceans and marine resources are important. We therefore strive to develop products with reduced emission and damage to life below water. We believe in a workplace characterized by diversity and together we can create a work environment that brings the best out of everyone. We are very positive that you want to contribute to our development, and that you want to develop within Kongsberg.
Are you a student looking for a summer job? Here's your chance to gather valuable experience in a global technological company with world class products on the marine market. You will also have the chance to connect with future job opportunities as Kongsberg Maritime is always looking for new talents to join the team.
At Kongsberg Maritime in Kristinehamn we are now looking for motivated and committed summer workers for the period June - August 2023.
Who are you?
As a technological engineering company focused on innovative technical solutions for vessel propulsion systems, we are mainly looking for students with relevant education in engineering, communication, sales, supply chain and/or project lead. Since we are a global company, you should have a high level of English. You are a driven and goal-oriented person who takes responsibility of your tasks. You are a team player with positive mindset, and you should feel comfortable in communicating with other departments, both locally and globally.
If you match the criteria above and find this opportunity interesting, you are most welcome with your application! Applications should consist of CV and a personal letter stating what education you are attending, what kind of work tasks you are interested in as well as a short presentation of who you are. Applications are welcome in both Swedish and English.
Since we are company working with customers in the Naval segment, questions related to nationality can be part of the selection process.
Last day to apply
Please note that your application must be sent through our online recruiting system, in due time; February 28th. Candidates of interest may be offered positions prior to this date.
Work location: Kristinehamn, Sweden
Point of contact
Georgina Fielding, HR Specialist
Julia Palmqvist. HR Specialist
Who are we?
Kongsberg Maritime, a subsidiary of KONGSBERG, is a global marine technology company, providing innovative and reliable technology solutions for all marine industry sectors including: merchant, offshore, subsea and naval. Headquartered in Kongsberg, Norway, the company has manufacturing, sales and service facilities in 34 countries. Kongsberg Maritime is part of KONGSBERG, an international, knowledge-based group delivering high-technology systems and solutions to clients within the oil and gas industry, merchant marine, defence and aerospace.
Kongsberg Maritime in Kristinehamn consists of 280 engaged people working with sales, research, development, design, service and assembly of market leading solutions for different types of vessels. Our Hydrodynamic Research Centre provides world leading CFD and Testing capabilities in support for our Product centres and customers.
WORLD CLASS – through people, technology and dedication
Bedrift

Kongsberg Gruppen

Søknadsfrist

28.02.2023

Bransje

Holdingselskaper

Utdanningskrav

Påkrevet

Arbeidserfaring

Ønskelig

Adresse

, Kristinehamn, Sweden
Värmland
search.country.SWEDEN

Antall stillinger

1

karriere-kode

4924263