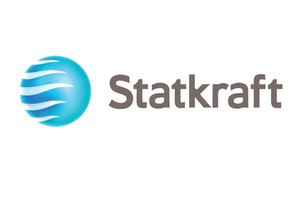 Bedrift

Statkraft AS

Søknadsfrist

03.09.2022

Bransje:

Kraftproduksjon

Utdanningskrav:

Påkrevet

Arbeidserfaring:

Ønskelig

Adresse:

0283, OSLO
OSLO
Norge

Antall stillinger:

1

karriere-kode:

4655409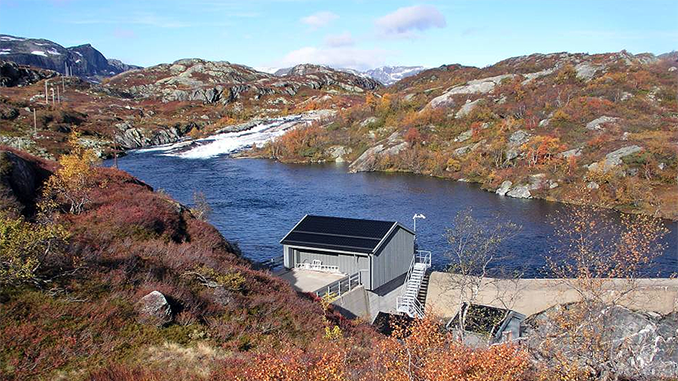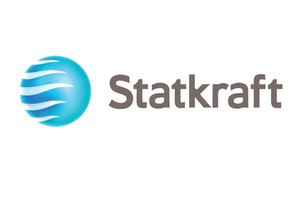 Statkraft AS
Specialist Back Office Exchange & Collateral Management (m/f/d)
Kraftproduksjon
Statkraft has been making clean energy possible for over a century. That's what we offer. 125 years of unrivalled expertise in supplying the world with what it needs most. We envision a world that runs entirely on renewable energy. Because in the fight against climate change, we don't see renewable energy as part of the solution – we believe it must be the solution. With us, you'll shape a career that is truly forward-facing with many amazing opportunities and offerings to match.
But there's more work to be done – that's why we need you to join us.
Working in Back Office Exchange & Collateral Management:
The Back Office Europe & US is the process engine for all commercial transactions. We are responsible for validation of the transactions, clearing and collaterals, contract settlements, balance settlement, billing, accruing, revenue accounting operations and EU regulatory reporting for all Trading & Origination transaction across Europe and the US. In a quick and changing environment we are building the bridge between our commercial departments and other Finance units.
The Exchange & Collateral Management unit within Back Office is responsible for the processing of all exchange, clearing and collateral management related deals from deal validation to the payment process. An end-to-end understanding and professional centre of competence of these functional areas in the BackOffice processes must be ensured.
The department is managing the interface towards Statkraft's Clearing Banks, Clearing Houses and Power exchanges as well as internal stakeholders in operational aspects.
Our entities operate around 25 power exchanges and soon more to come. The team covers processes and tasks for different Statkraft entities and locations in a centralised team.
Your role:
Perform and monitor daily reconciliation between our internal systems and Exchanges and Clearing Banks.
Resolve deviations with internal and external stakeholders.
Process and monitor financial records related to Exchange transactions (e.g. invoicing, variation margin posting).
Prepare financial figures for internal and external reporting.
Process OTC Margining and Exchange Margining.
Support with implementation of new products and markets for Exchange & Collateral Management deals.
Support Back Office digitalization with focus on business process optimization and automation.
Support to build up relationship and communication with geographically spread stakeholders.
About you:
Minimum 3-4 years work experience in a Bank, Trading House or Back Office for exchange traded products (financial or energy sector).
University degree in Business Administration, Banking, Economics or quantitative studies would be an advantage.
Strong analytical and numerical skills with ability to work to a high standard of accuracy, dependability and thoroughness.
Very good knowledge of MS Excel (experienced level VBA, macro's)
Knowledge and practical experience with Digital Collaboration tools (e.g. Office 365, MS Teams, MS Flow, PBI)
Good understanding of different exchange traded commodities and of the life cycle of a deal; the Post trade cycle until financial closing.
Working experience with trading and Financial Systems like Murex and SAP (SAP FI) would be an advantage.
Experience in European markets are an advantage.
Excellent English communication skills (verbally and in writing)
Statkraft offers:
A career with Statkraft is a career filled with purpose – meaning that every employee is not just making a living, they are making a real difference to the planet, our communities and the future. Together, we work on the front lines of changing the game for renewable energy. From hydrogen development to algorithmic trading and everything in between. We have 125 years of unrivalled expertise in creating the technologies that put ecosystems, communities and our environment first. With us, you'll shape a career that is truly forward-facing with many amazing opportunities and offerings to match. This includes:
Unlimited learning opportunities at various levels of the organisation including Linkedin Learning and inspiring leaderships program like IMD
The chance to grow your career alongside a truly global network of experts, leaders, specialists and graduates from different countries and backgrounds
The opportunity to work somewhere with pride, and to be able to honestly say "My work is contributing to saving the planet"
A work culture that puts emphasis on the individual, offering flexible working solutions, parental leave and work life balance principles
A focus on fun outside of work, supported by various activity groups such as soccer, yoga, sailing, climbing, boxing, cabin rentals, and much more
Monetary childcare subsidy to support you and your family
German language courses for non-native speakers
Being part of a company proudly certified as a 'Great Place to Work'
Interested?
For us the ideas of our committed and ambitious colleagues make the difference. If you want to share our passion for renewable energy and be a part of tomorrow's energy world, please apply through our online application form.
Please note: Statkraft manages critical infrastructure and services in several countries. We conduct background checks on qualified applicants before hire.
Bedrift

Statkraft AS

Søknadsfrist

03.09.2022

Bransje:

Kraftproduksjon

Utdanningskrav:

Påkrevet

Arbeidserfaring:

Ønskelig

Adresse:

0283, OSLO
OSLO
Norge

Antall stillinger:

1

karriere-kode:

4655409