Bedrift

Kongsberg Gruppen

Søknadsfrist

26.03.2023

Bransje

Holdingselskaper

Utdanningskrav

Påkrevet

Arbeidserfaring

Ønskelig

Adresse

, Kristinehamn, Sweden
Värmland
search.country.SWEDEN

Antall stillinger

1

karriere-kode

5024634

Oppdatert 28.02.2023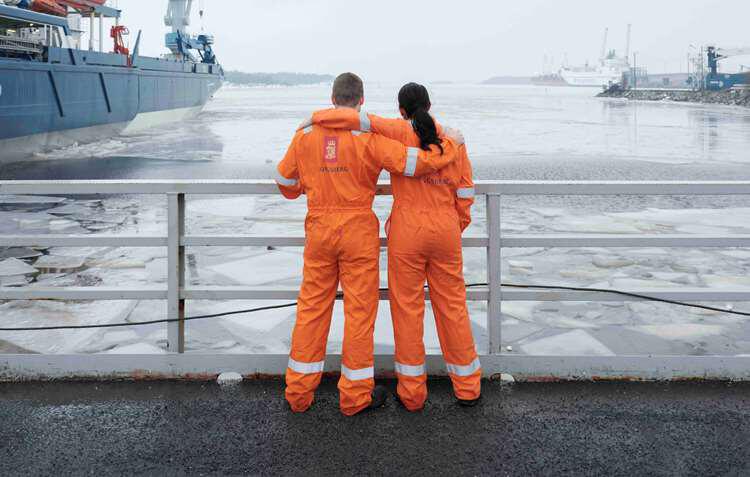 Kongsberg Gruppen
Spare Parts Team Manager
Holdingselskaper
At Kongsberg, we believe that we can achieve world class solutions through dedicated people and continuous improvement of or our technology. We have a commitment in Sustainable Development Goals and for us, the oceans and marine resources are important. We therefore strive to develop products with reduced emission and damage to life below water. We believe in a workplace characterized by diversity and together we can create a work environment that brings the best out of everyone. We are very positive that you want to contribute to our development, and that you want to develop within Kongsberg.
An exciting opportunity has arisen for a Spare Parts Team Manager to join our existing Global Customer Support (GCS) division based in Kristinehamn. As manager, you will assist the Head of Spares in leading and developing a team responsible for providing our customers worldwide, with offers and delivery of spare parts. Alongside team management activities, in this position you will also be daily operational within the team, working directly with customers. The current team includes 15 Spare Part Coordinators and Planners working from both Sweden and Poland. You will manage 9 direct reports in Sweden and coordinate 3 resources located in Poland.
In joining as Spare Parts Team Manager, you become member of a team focusing especially on customer-specific commitments. Here, the level of ambition is high when it comes to customer experience. Our team has a constant focus on the motto the whole is greater than the sum of its parts and we hope that you together with your energy and interest in technology share that attitude with us.
In this role, you are responsible for daily operations of the team including planning, leading, and follow-up of spare part deliveries for our customers both locally and globally. You together with your team, will work to provide accurate product specifications and pricing to customers, ensure that the correct spare parts are available in our warehouses and orders are delivered on time. The spare parts team works in close co-operation with our sales team, supply chain, warehouses, the logistics functions, as well as our operations and customers worldwide.
What we can offer
We offer an inspiring and safe work environment and the possibility to work with sustainable and exciting solutions for the future. A position with a wide range of challenging work tasks, opportunities to make a real difference and develop on a technical and personal level. You will have the opportunity to work with unique products at a world leading supplier of maritime solutions. You will work in an international environment and in multidisciplinary team collaboration where some travelling can be part of your work. We can offer flexible working hours and the option to work partly remote based on your work tasks.
Qualifications and experience
To best fulfil our needs and make this a perfect fit, you should have prior experience in employee leadership and international markets, preferably within a technical-related field. A background in logistics and/or finance is also advantageous.
Given regular communication with both international customers and colleagues is a big part of this role, a high level of both oral and written English is necessary.
We are looking for a manager with the ability to develop people within their roles and provide clear direction for the team across work deliverables. You will ensure the team is focused on delivering high level service to set objectives. Communication and judgement are key in handling customer expectations hence your ability to analyze complex queries will be vital in succeeding when both coaching your team and dealing with escalated issues. For us networking and clear communication are important, therefore your ability to build relationships, create a stable work atmosphere and coordinate the team is fundamental to succeed in this position.
Last day to apply: 2023-03-26
For this position we work with personality and ability tests, which may be sent to you if you proceed in the process.
As we are a company working with customers in the Naval segment, security clearance is required for this position, therefore questions related to citizenship will be part of the selection process.
Point of contact
Henrik Johansson, Head of Spares
Georgina Fielding, HR Specialist
Kongsberg Maritime, a subsidiary of KONGSBERG, is a global marine technology company, providing innovative and reliable technology solutions for all marine industry sectors including: merchant, offshore, subsea and naval. Headquartered in Kongsberg, Norway, the company has manufacturing, sales and service facilities in 34 countries. Kongsberg Maritime is part of KONGSBERG, an international, knowledge-based group delivering high-technology systems and solutions to clients within the oil and gas industry, merchant marine, defence and aerospace.
Kongsberg Maritime in Kristinehamn consists of 280 engaged people working with sales, research, development, construction, service and assembly of market leading marine solutions.
Our Global Customer Support division is responsible for Kongsberg Maritimes services, upgrades and support in the aftermarket. Our 2300 employees are present in 34 different countries around the world. During the operational lifetime of more than 30.000 installations, we ensure cost-efficient delivery of services, upgrades and spare parts in order to secure availability and predictability to our customers.
At Kongsberg, we believe in tackling challenging problems and delivering extreme performance for extreme conditions. We do that through excellent products and services developed for delivering the greatest benefits to our customers.
WORLD CLASS – through people, technology and dedication
Bedrift

Kongsberg Gruppen

Søknadsfrist

26.03.2023

Bransje

Holdingselskaper

Utdanningskrav

Påkrevet

Arbeidserfaring

Ønskelig

Adresse

, Kristinehamn, Sweden
Värmland
search.country.SWEDEN

Antall stillinger

1

karriere-kode

5024634

Oppdatert 28.02.2023