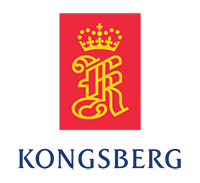 Bedrift

Kongsberg Gruppen

Søknadsfrist

04.12.2022

Bransje

Holdingselskaper

Utdanningskrav

Påkrevet

Arbeidserfaring

Ønskelig

Adresse

3616, KONGSBERG
KONGSBERG
Norge

Antall stillinger

1

karriere-kode

4880997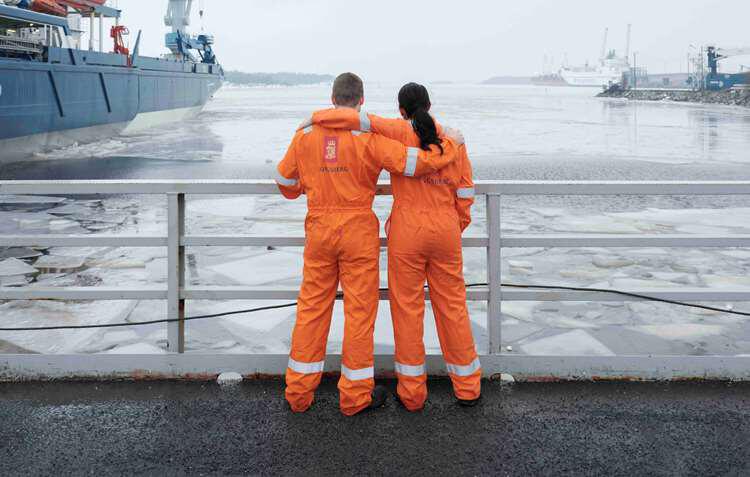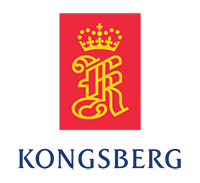 Kongsberg Gruppen
Spare Part Sales Engineer
Holdingselskaper
An exciting opportunity has arisen as Spare Part Sales Engineer. In this role, you will be a part of the Global Customer Support team, delivering support to our customers worldwide. You will be part of a team with responsibility to support our customers with quotes and delivery of spare parts for the complete product portfolio of Deck Machinery and Motion Control. You will be responsible to plan, execute and follow up on spare part deliveries for our customers both locally and globally. You will do this in close co-operation with supply chain, planning, warehouse and logistics functions, as well as our operation worldwide.
We think that right candidate like to work individually, but as part of a team. Thrives in a fast-paced environment and is comfortable with day-to-day communication with the customer. Collaboration, Determination, Innovative and Reliable are our values, and the right candidate is ready to contribute with shaping the maritime future through these.
Key accountabilities
Prepare spare part quotations based on customer inquiries.
Confirm and process customer spare part orders
Identifications of spare parts
Ensure all required data is provided and accurate before processing.
Keep customer updated on ongoing/pending inquiries and orders.
Ensure that spare part opportunities are followed up before quote expiry.
Coordination and co-operation with technical departments, customer support, sales, supply chain, warehouse and logistics
Pro-actively look for and propose improved ways of working.
Qualifications and experience
Technical education/background is an advantage, but not a requirement
Administrative education
Product knowledge and relevant experience will be weighed positively
Experience with customer contact
Knowledge of our ERP System Baan is an advantage, but the right candidate will get the training and mentoring to bring you up to a professional level.
Fluent in English, verbal and writing
This employment may require security clearance by the Norwegian National Security Authority or a background check. For more information visit www.nsm.no.
You are able to
Act on own initiative, make things happen and accepts responsibility for the results
Adhere to company rules and procedures and execute plans with commitment and determination
Use a methodical and systematic approach, plan ahead, define clear priorities and allocates resources effectively
Build a useful network of contacts and relationships and utilizes it to achieve objectives
Communicate in a clear, precise and structured way
Co-operate well with others, share knowledge, experience, information and support others in the pursuit of team goals
What we can offer you
With us, you will be offered a competitive salary and benefit packages with good development opportunities in an international environment. We have flexible work hours and holiday arrangements in addition to a good pension and insurance scheme. We offer an inspiring and safe work-environment and the possibility to work with sustainable and exciting solutions for the future.
Work location
Preferably Hjørungavaag , but Brattvaag can also be considered
Point of contact,
Ingrid Ulstein Fjørtoft, Team Leader OHS, +47 95 14 21 44
Kongsberg Maritime, a subsidiary of KONGSBERG, is a global marine technology company, providing innovative and reliable technology solutions for all marine industry sectors including: merchant, offshore, subsea and naval. Headquartered in Kongsberg, Norway, the company has manufacturing, sales and service facilities in 34 countries. Kongsberg Maritime is part of KONGSBERG, an international, knowledge-based group delivering high-technology systems and solutions to clients within the oil and gas industry, merchant marine, defence and aerospace
At Kongsberg, we believe in tackling challenging problems and delivering extreme performance for extreme conditions. We do that through excellent products and services developed for delivering the greatest benefits to our customers.
WORLD CLASS – through people, technology and dedication
Bedrift

Kongsberg Gruppen

Søknadsfrist

04.12.2022

Bransje

Holdingselskaper

Utdanningskrav

Påkrevet

Arbeidserfaring

Ønskelig

Adresse

3616, KONGSBERG
KONGSBERG
Norge

Antall stillinger

1

karriere-kode

4880997