Bedrift

Kongsberg Gruppen

Søknadsfrist

17.10.2023

Bransje

Holdingselskaper

Utdanningskrav

Påkrevet

Arbeidserfaring

Ønskelig

Adresse

, Kongsberg
KONGSBERG
search.country.NORGE

Antall stillinger

1

karriere-kode

5363546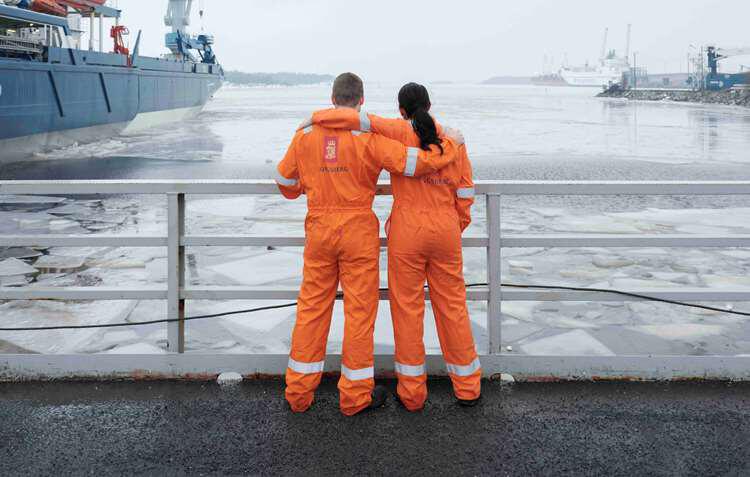 Kongsberg Gruppen
Software Developer Windows
Holdingselskaper
To fulfil our challenging and ambitious goals we need to strengthen our competence and are therefore looking for a Software Engineer to join our team. In this role, you will be a part of the Real-time Control department responsible of delivering Platform components to the business. You will be responsible for the development and maintenance of our Platform Support Applications. You will also join the team responsible for the development and maintenance of our Legacy Operator Station Platform. You should have experience in Windows application and driver development, especially towards TCP/IP, UDP and socket programming.

Key accountabilities
Windows applications development and troubleshooting
Windows driver development and troubleshooting
Qualifications and experience
Bachelor's degree or Master's degree in fields relevant for the position
Experience with TCP/IP, UDP, socket programming
Knowledge of MFC, C++, C#
Knowledge of .NET
Knowledge of Azure DevOps
Self-driven and confident of own technical expertise
Service minded and a passion for solving complex problems
Excellent Norwegian and/or English communication skills

This employment may require security clearance by the Norwegian National Security Authority, clearance through Civil Aviation Authority or a background check.


You are able to
act on own initiative, make things happen and accept responsibility for the results
comply to company rules and procedures and execute plans with commitment and determination
use a methodical and systematic approach to analyse complex issues and problems and come up with rational judgments
communicate in a clear, precise and structured way
co-operate well with others, share knowledge, experience, information and support others in the pursuit of team goals
What we can offer
An exciting and important position working for the world-leading supplier of maritime solutions
International work environment and multidisciplinary team collaboration
An inspiring and safe work environment
Professional development and career opportunities
Competitive terms including attractive insurance policies and pension schemes
Work location
Kongsberg
Point of contact
Nicolai Nilsen, Department Manager +47 970 30 323
Kongsberg Maritime is a technology pioneer, enabling a more sustainable future for our oceans. Our zero-emission integrated technologies advance the maritime industry and solve our customers' toughest problems. With unmatched competence, domain knowledge, innovation, and market reach, we are the trusted maritime partner. Headquartered in Kongsberg, Norway, the company has manufacturing, sales and service facilities in 35 countries
Our Automation & Control division develops technology, products, and solutions applicable for maritime vessels, offshore production units, and fisheries & aquaculture. We look at the ocean space as our operating area where we deliver a wide range of products and services. Our deliveries ranges from single products to fully integrated systems and solutions. Automation & Control serve a wide range of market segments. Through our comprehensive portfolio of offerings Automation & Control has been recognized as a world leader in our core markets for the last decades.
KONGSBERG is a leading global technology group. Throughout our proud two hundred year history, we have continuously advanced, applying innovative solutions to the needs of our customers, partners and society at large. We believe diversity is our strength. By fostering an inclusive and diverse culture we nurture and ensure space for different perspectives and ideas. We work determined to mature and improve our ability to utilize our diversity and culture of differences to create positive business results.
Protechting people and planet
Bedrift

Kongsberg Gruppen

Søknadsfrist

17.10.2023

Bransje

Holdingselskaper

Utdanningskrav

Påkrevet

Arbeidserfaring

Ønskelig

Adresse

, Kongsberg
KONGSBERG
search.country.NORGE

Antall stillinger

1

karriere-kode

5363546