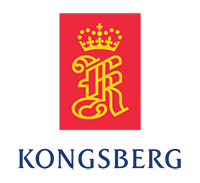 Bedrift

Kongsberg Gruppen

Søknadsfrist

24.06.2022

Bransje:

Holdingselskaper

Utdanningskrav:

Påkrevet

Arbeidserfaring:

Ønskelig

Adresse:

, Lynnwood, Washington
Washington
search.country.UNITED STATES

Antall stillinger:

1

karriere-kode:

4496637

Oppdatert 10.06.2022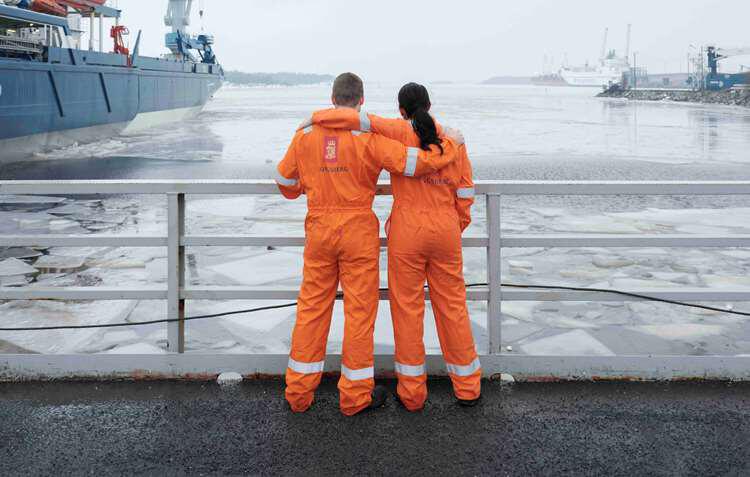 Utgått annonse
Søknadsfristen for denne jobbmuligheten er passert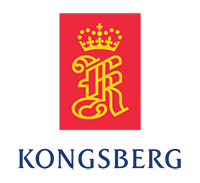 Kongsberg Gruppen
Service Technician
Holdingselskaper
Kongsberg Maritime, a subsidiary of KONGSBERG, is a global marine technology company, providing innovative and reliable technology solutions for all marine industry sectors including merchant, offshore, subsea and naval. Headquartered in Kongsberg, Norway, the company has manufacturing, sales and service facilities in 34 countries. Kongsberg Maritime is a market leader in systems for positioning, surveying, navigation and automation. Important markets include countries with significant offshore and shipyard industries. We are determined to provide our customers with innovative and reliable marine electronics that ensure optimal operation at sea.
At KONGSBERG, we believe in tackling challenging problems and delivering extreme performance for extreme conditions. We do that through excellent products and services developed for delivering the greatest benefits to our customers.
WORLD CLASS – through people, technology and dedication
What we can offer you:
Competitive compensation packages
Highly subsidized health & welfare benefits with an option of a zero-dollar high deductible plan which includes an employer contribution towards your health savings account
Fully subsidized dental and vision coverage
Up to 5% employer match program
Flexibility with Paid Time Off
Career growth opportunities
Safe and collaborative culture
An exciting opportunity has arisen as Service Technician, reporting to Stephanie Poole, Operations Manager. In this role, you will perform in-house repairs, customer support via phone and email and completes field service visits as needed. You will work closely with all departments including shipping, sales and finance.
Key Accountabilities:
Runs day to day operations in the service department
Provide customer support via phone, email and in person when needed
Perform equipment evaluations, troubleshooting to board level, quotes and repairs of all equipment
Set up and test new systems from stock prior to shipment
Utilize internal systems including Microsoft Dynamics CRM and Axapta to track repair projects
Utilize Microsoft TEAMS and One Note for tracking and collaboration
Submit parts requests for inventory needs and repairs
Monitor stock levels for forecasting based on usage levels
Create repair estimates and send to customer for approval
Complete repairs using parts and time allotted in estimate
Document all work for future reference
Educate customers and end users on proper operation, maintenance and hygiene of products for best performance
Educate customers and end users on latest products and upgrades
Assist engineer and sales personnel as needed
Qualifications and Experience:
AA or Military preferred
Position will provide services to fulfill federal contract, qualified applicants must be U.S. citizen per federal contract
Prefer basic understanding of marine industry and fishing environments
Basic sonar theory comprehension
Work independently majority of the time
Self-learner and self-motivated
Be customer orientated and "service minded"
Ability to handle simultaneous activities and work in a hectic environment
Willingness to travel - Internationally at times
Be a team player
Good communication skills via phone and email
Dedication and desire to build a long career within the technical field
Quality minded in all aspects of the job
You are able to:
Carry out service and support for our equipment and customers.
Identify and report incidents, improvements, and needs to Operations Manager.
Independently prioritize and complete work tasks for the assigned repair, service visit or project
Track metrics related to the service department such as repair time, etc
Throughout the pandemic, we've made it a top priority to keep our employees safe from COVID-19. Consistent with its duty to provide and maintain a workplace that is free of recognized hazards, Kongsberg Maritime has adopted a policy to safeguard the health and well-being of employees and their families, our customers and visitors, others who spend time in our facilities, customer installations, and the community from the risks associated with COVID-19. Candidates should be aware that Kongsberg Maritime Inc. (or KUTL) requires all U.S. new hires to be fully vaccinated. All job offers will be contingent upon providing proof of vaccination on or before the first day of employment.
Work Location:
Lynnwood, WA
Travel within US and Internationally including Norway, Canada and Spain for training.
For inspiration and more info visit: Kongsberg Maritime
Bedrift

Kongsberg Gruppen

Søknadsfrist

24.06.2022

Bransje:

Holdingselskaper

Utdanningskrav:

Påkrevet

Arbeidserfaring:

Ønskelig

Adresse:

, Lynnwood, Washington
Washington
search.country.UNITED STATES

Antall stillinger:

1

karriere-kode:

4496637

Oppdatert 10.06.2022