Bedrift

Kongsberg Gruppen

Søknadsfrist

30.11.2023

Bransje

Holdingselskaper

Utdanningskrav

Påkrevet

Arbeidserfaring

Ønskelig

Adresse

3616, KONGSBERG
KONGSBERG
Norge

Antall stillinger

1

karriere-kode

5451679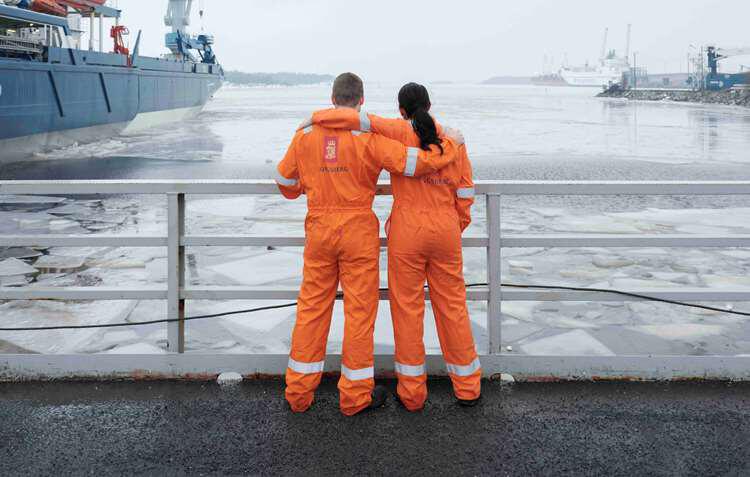 Kongsberg Gruppen
Service Planner
Holdingselskaper
SERVICE PLANNER
Division: Kongsberg Maritime
Place of work: Kongsberg Maritime Turkey, Global Customer Support, Istanbul – Türkiye
We're currently looking for a high-performing person for the Service Planner job position.
Kongsberg Maritime Turkey is a part of the Kongsberg Maritime Global Customer Support service structure, which is responsible for commissioning, services, upgrades, and technical support. We offer unique job opportunities in the challenging field of global maritime business with excellent development opportunities.
Kongsberg Maritime delivers high technology systems and solutions for customers in challenging conditions worldwide.
During the operational lifetime of more than 30.000 installations, we ensure cost-efficient delivery of services, upgrades, and spare parts in order to secure availability and predictability to our customers.
Overall tasks & responsibilities
Represent EMEA region for all resource allocation, thus ensuring that all requests are routed through the SP.
Monitor operational inbox and handle all incoming service requests.
Plan all attendances of Field Service Engineers / Technicians based on skills, location and availability.
Own and update the global scheduling tool.
Arrange and own the bi-weekly planning meeting in the CRA group.
Check for On Job Training opportunities in the incoming projects and advice region.
Develop & deliver plan to cover engineer resource needs on KM projects.
Gather information on KM projects from various sources, ERP, CRM, D365, local sales, docking plans.
Support local service mangers with info that assist their holidays coverage plan.
Support head of GCS IntOps with data on FSE deployment and future needs or changes.
Update the Planning Tool with latest info on projects, skills needs and down time of Field Service Engineers / Technicians.
Respond to service requests in service planning mailbox within 3 hours, during normal working hours, with suggestion on resource.
Escalate disputes or conflicts to Operations Manager or VP GCS IntOps, EMEA.
Cooperate with product centers, other regions, and all regional site managers on resources.
Cooperate with product centers, other regions, AMP and AMS on projects.
Skills and requirements
Preferably experience in the Shipping Industry for some years.
Experience related to specifically Ship Service or Ship Supply Services active in the Shipping Sector would be a plus.
Technical Education (BSc. MSc, or equivalent) would be a plus.
Commercial awareness.
Performance driven self-orientation.
Ability & willingness to cooperate in a local & an international team.
Ability to coordinate and orchestrate a team working remotely and in different time zones.
Customer facing technical and/or business support experience.
Understanding of the change control and logistics processes.
Technical understanding of the product.
ERP experience as an advantage.
Project management skills as an advantage.
What we offer
Working in an international environment and stable company.
You will be an important contributor in an exclusive technical and commercial environment.
Unique atmosphere in a team sharing expertise.
Collaboration with various departments and disciplines within our global organization.
Attractive salary and benefit package.
Interesting experience and opportunity for personal development.
If you would like to apply for the above – mentioned position, send your CV in English version latest by the 30th of November 2023.
For further information regarding Kongsberg Maritime please visit: www.km.kongsberg.com
At Kongsberg, we believe in tackling challenging problems and delivering extreme performance for extreme conditions. We do that through excellent products and services developed for delivering the greatest benefits to our customers.
WORLD CLASS – through people, technology and dedication
Bedrift

Kongsberg Gruppen

Søknadsfrist

30.11.2023

Bransje

Holdingselskaper

Utdanningskrav

Påkrevet

Arbeidserfaring

Ønskelig

Adresse

3616, KONGSBERG
KONGSBERG
Norge

Antall stillinger

1

karriere-kode

5451679