Bedrift

Kongsberg Gruppen

Søknadsfrist

30.11.2023

Bransje

Holdingselskaper

Utdanningskrav

Påkrevet

Arbeidserfaring

Ønskelig

Adresse

, Singapore
Singapore
search.country.SINGAPORE

Antall stillinger

1

karriere-kode

5225167

Oppdatert 23.08.2023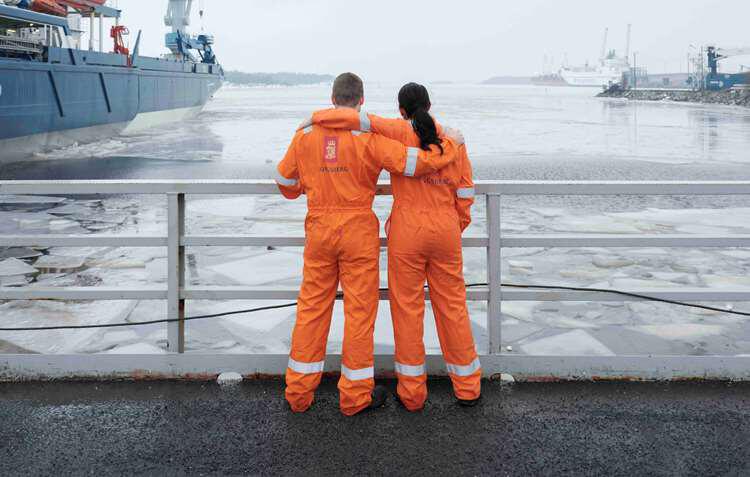 Kongsberg Gruppen
Service Engineer, Navigation
Holdingselskaper
Position
Service Engineer, Navigation
Overview
Global Customer Support team is seeking a service engineer for supporting our regional as well as worldwide customers. The ideal candidate is one having wide experience on both Navigation and propulsion control systems. The role also involves providing remote guidance/product support to our customers as well as being part of a knowledge pool giving back end support for the field service team.
Responsibilities
Focus on customer support, commissioning and service on assigned Kongsberg Maritime Navigation K-Bridge / K-Nav product range
Cover service activities in South-East Asia and maintain good relationship with existing clients
Workshop test and technical preparations
Proper preparation and execution of work assigned and ensure performance are met at all times
Responsible for generation of service reports, update drawings, cable information database and other relevant documents
Provides remote guidance / product support to customers and backend support to the service team
Assist our sales department with technical issues
Handle pre and post administrative work
Required to undertake ad-hoc duties which may be assigned from time to time.
Requirements
Min. Diploma or Degree in Electronics / Instrumentation / Mechanical Engineering
Experience on ship Navigation system
Relevant working experience in maritime industry is preferred
Must have excellent co-operative skills, good communication skills, result-oriented and self-motivated
Meticulous & methodical approach to remote case handling.
Self-driven attitude to find solutions to problems.
Service minded with passion and patience for handling customers
On-board system process knowledge, experience with Bridge systems
Ability to work independently
Having experience on Automation/Steering system is an advantage
Able to travel overseas on short notice.
Pay package will be commensurate with experience
Only shortlisted candidates will be notified for interview
*Kongsberg employees are reminded to notify their department manager prior to application for any position within the company
Bedrift

Kongsberg Gruppen

Søknadsfrist

30.11.2023

Bransje

Holdingselskaper

Utdanningskrav

Påkrevet

Arbeidserfaring

Ønskelig

Adresse

, Singapore
Singapore
search.country.SINGAPORE

Antall stillinger

1

karriere-kode

5225167

Oppdatert 23.08.2023