Bedrift

Kongsberg Gruppen

Søknadsfrist

31.12.2023

Bransje

Holdingselskaper

Utdanningskrav

Påkrevet

Arbeidserfaring

Ønskelig

Adresse

, Spijkenisse, NL
Zuid-Holland
search.country.NETHERLANDS

Antall stillinger

1

karriere-kode

5414901

Oppdatert 10.12.2023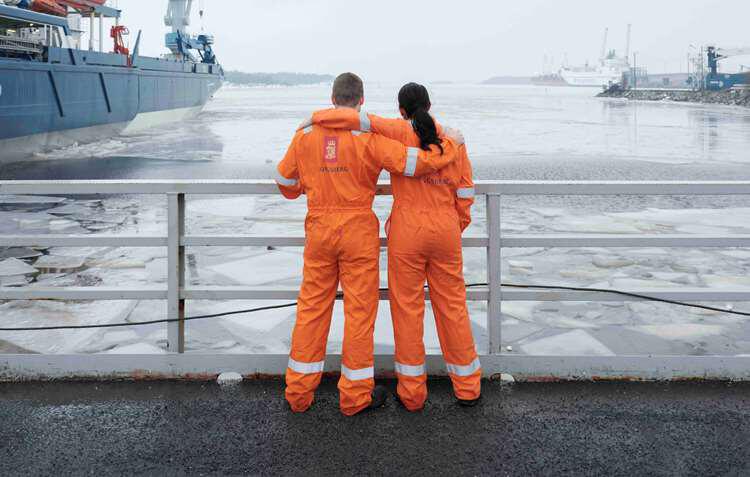 Kongsberg Gruppen
Service Engineer - Mechanical Systems
Holdingselskaper
*** Due to immigration laws this position is only open to EU / Schengen citizens or candidates with a permanent resident & work permit ***
An exciting opportunity has arisen as Field Service Engineer – Mechanical Systems, in this role, you will be a part of the Global Customer Supports' Service Delivery Team. You will be responsible to perform installation, and commissioning activities of Kongsberg's Propulsion Systems on our customers' vessels and at major shipyards around the world., as well as in-house technical support to our customers. If you have technical qualifications in mechanical systems, then you have the competence we seek. If you also identify with our values; determined, innovative, collaborative, reliable and consider yourself highly motivated for worldwide support activities, then you are the candidate we are looking for.
Kongsberg Maritime Netherlands BV is a subsidiary of Kongsberg Maritime with 70 employees primarily based in the Rotterdam area providing Sales, Aftermarket Sales and Customer Support to our customers.
What we offer
As a service engineer you will get the chance to work towards PROTECHTING PEOPLE AND PLANET with leading technology in an industry which is working towards more environment friendly and green solutions. You will collaborate with people from different cultures and travel the world. You will be an important contributor in an exclusive technical, safe and fun environment. This all concludes in a challenging job with varied tasks and activities. We offer you a high degree of personal development by on-the-job training, but also national and international class courses and a variety of career opportunities.
Kongsberg Maritime Netherlands BV is linked to the Collective Labor Agreement 'Metal & Technique' for all collective arrangements, like salary increases, vacation/ADV arrangements, a good pension scheme, et cetera. We have excellent secondary benefits exceeding the mandatory benefits from the collective agreement, including a company car / laptop / mobile phone, flexible work hours, hybrid working, additional contribution to the pension scheme and other monetary benefits. This is all next to a competitive salary with an annual salary increase step system.
Key accountabilities
Maintenance, repair and troubleshooting for mechanical systems, like thrusters
Technical on-call service and assistance local and worldwide
Technical support by phone and email from the office in Spijkenisse
Documentation and reporting
Qualifications and experience
A degree in Mechanical Engineering or relevant experience
Competence with mechanical systems
General good computer skills (Microsoft)
Proficient written and oral skills in English and knowledge of the Dutch language is an advantage
Ready and motivated for world-wide support activities
Knowledge of and experience with Kongsberg Maritime products is an advantage
You are able to
act on own initiative, make things happen and accept responsibility for the results
use a methodical and systematic approach, plan ahead, define clear priorities and allocate resources effectively
analyze complex issues and problems and come up with rational judgments
demonstrate specialist knowledge and expertise in own area
communicate in a clear, precise, and structured way
co-operate well with others, share knowledge, experience, information, and support others in the pursuit of team goals
Kongsberg Maritime Netherlands BV, is a subsidiary of Kongsberg Maritime AS with an office with 75 employees based in Spijkenisse, The Netherlands providing Sales, Aftermarket Sales and Global Customer Support to our customers.
Kongsberg Maritime AS is a global marine technology company, providing innovative and reliable technology solutions for all marine industry sectors including merchant, offshore, subsea, and naval. Headquartered in Kongsberg, Norway, the company has manufacturing, sales, and service facilities in 35 countries. Our Propulsion and Engines business covers the strategic, operational, engineering activities for propulsion products, engines, and waterjets. Today our product range is one of the broadest in the world and our accountability as a team include all aspects of the product range including market requirements, product strategies development, product costs and profitability throughout the life cycle.
Kongsberg Maritime AS is part of KONGSBERG GRUPPEN ASA, an international, knowledge-based group delivering high-technology systems and solutions to clients within the oil and gas industry, merchant marine, defense, and aerospace.
At Kongsberg, we believe in tackling challenging problems and delivering extreme performance for extreme conditions. We do that through excellent products and services developed for delivering the greatest benefits to our customers.
WORLD CLASS – through people, technology, and dedication

*** Acquisition by employment agencies is not appreciated ***
Bedrift

Kongsberg Gruppen

Søknadsfrist

31.12.2023

Bransje

Holdingselskaper

Utdanningskrav

Påkrevet

Arbeidserfaring

Ønskelig

Adresse

, Spijkenisse, NL
Zuid-Holland
search.country.NETHERLANDS

Antall stillinger

1

karriere-kode

5414901

Oppdatert 10.12.2023