Bedrift

Kongsberg Gruppen

Søknadsfrist

31.03.2023

Bransje

Holdingselskaper

Utdanningskrav

Påkrevet

Arbeidserfaring

Ønskelig

Adresse

, Singapore
Singapore
search.country.SINGAPORE

Antall stillinger

1

karriere-kode

4576907

Oppdatert 07.02.2023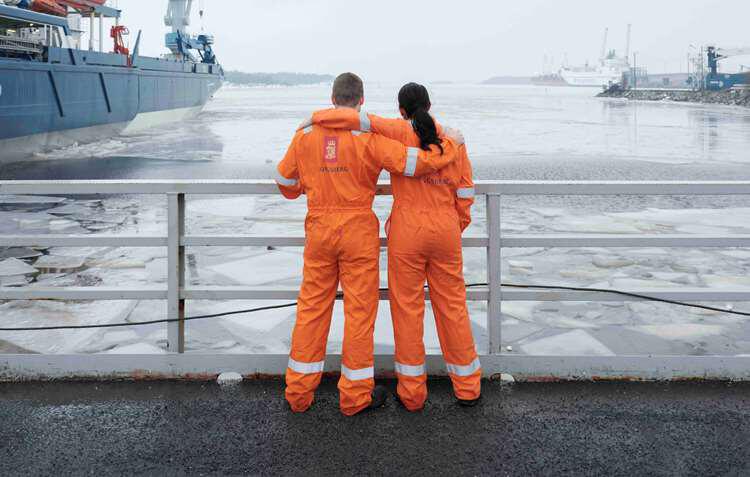 Utgått annonse
Søknadsfristen for denne jobbmuligheten er passert
Kongsberg Gruppen
Service Engineer, DMMC
Holdingselskaper
Position: Service Engineer, DMMC
Overview of Position:
Customer support is seeking a service engineer for supporting our regional as well as worldwide customers. The ideal candidate is one having some hands-on or operational experience involving marine equipment's like propulsion, deck machinery or steering gears.
The role also involves providing product support to our customers as well as being part of a knowledge pool giving back-end support for the field service team.
Responsibilities
Focus on customer support, commissioning, and service on assigned Kongsberg Maritime product range
Perform service activities in SE Asia and maintain good relationship with existing clients
Proper preparation and execution of work assigned and ensure standards are always met
Responsible for generation of service reports, database and other relevant documents
Handling pre and post administrative work
Required to undertake ad-hoc duties which may be assigned from time to time.
Requirements
Min. Diploma / Degree in Mechanical Engineering
Ability to read and interpret technical drawings and manuals
Relevant working experience in maritime industry
Ability to work independently and in teams when required
Decision-making, problem resolution and creative thinking skills
Excellent analytical, interpersonal and communication skills with the ability to communicate complex technical issues in an easy-to-understand manner
Able to collaborate with own team and with colleagues from other offices operating on different time zones.
Willing to travel across SEA as per job requirements
Pay package will be commensurate with experience.
Only shortlisted candidates will be notified for interview
Bedrift

Kongsberg Gruppen

Søknadsfrist

31.03.2023

Bransje

Holdingselskaper

Utdanningskrav

Påkrevet

Arbeidserfaring

Ønskelig

Adresse

, Singapore
Singapore
search.country.SINGAPORE

Antall stillinger

1

karriere-kode

4576907

Oppdatert 07.02.2023