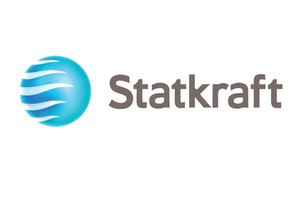 Bedrift

Statkraft AS

Søknadsfrist

21.05.2022

Bransje

Energi- og vannforsyning

Utdanningskrav

Påkrevet

Arbeidserfaring

Ønskelig

Adresse

0283, OSLO
OSLO
Norge

Antall stillinger

1

karriere-kode

4173743

Oppdatert 21.05.2022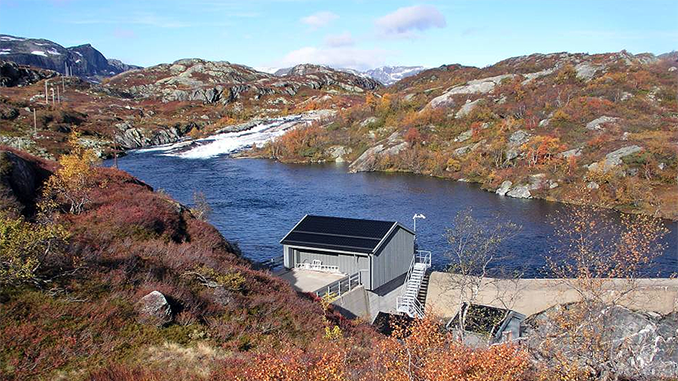 Utgått annonse
Søknadsfristen for denne jobbmuligheten er passert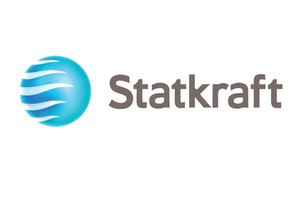 Statkraft AS
Senior Strategy Advisor (m/f/d)
Energi- og vannforsyning
Why Statkraft:
Statkraft has been making clean energy possible for over a century. That's what we offer. 125 years of unrivalled expertise in supplying the world with what it needs most. We envision a world that runs entirely on renewable energy. Because in the fight against climate change, we don't see renewable energy as part of the solution – we believe it must be the solution. With us, you'll shape a career that is truly forward-facing with many amazing opportunities and offerings to match.
But there's more work to be done – that's why we need you to join us.
Strategy is a staff unit pro-actively supporting the Executive Vice President and senior leaders of the Business Area Markets & IT to develop and reach strategic, financial, and other business targets. The strategy team provides services to the other teams in the Business Area around strategy, project management, and organisational development.
As a Senior Strategy Advisor, you will be responsible for strategy development, strategy implementation and organisational change and report to the Vice President for Strategy.
The work includes but is not limited to the following:
Lead and execute strategic analysis and projects, including project scoping, conducting research and analysis, and synthesizing conclusions into recommendations
Manage or support organizational and operating model changes
Analyze market developments, identify business opportunities, and develop adequate strategies and organization design for our Business Area Markets & IT in response to changing market conditions
Ensure a strong link between the business priorities and the overall strategy for Statkraft
About you:
Master's degree in economics, business administration, science, or technology
Minimum 5 years of relevant working experience from consulting or energy industry
Expertise in strategy development and implementation, change management or process improvement
Experience in interacting with senior stakeholders
Competent in leading complex strategy projects with multiple stakeholders
Know-how in organizational and operating model design and consequent change projects
Self-driven, business-oriented and a positive team player with excellent analytical and problem-solving abilities
Strong verbal and written communication capabilities, fluency in the English language; proficiency in another primary European language would be an advantage
A career with Statkraft is a career filled with purpose – meaning that every employee is not just making a living, they are making a real difference to the planet, our communities, and the future. Together, we work on the front lines of changing the game for renewable energy. From hydrogen development to algorithmic trading and everything in between. We have 125 years of unrivalled expertise in creating the technologies that put ecosystems, communities, and our environment first. With us, you'll shape a career that is truly forward-facing with many amazing opportunities and offerings to match. This includes:
Unlimited learning opportunities at various levels of the organisation including

Linkedin

LinkedIn

Learning and inspiring leaderships program like IMD

The chance to grow your career alongside a truly global network of experts, leaders, specialists and graduates from different countries and backgrounds

The opportunity to work somewhere with pride, and to be able to honestly say "My work is contributing to saving the planet"

A work culture that puts emphasis on the individual, offering flexible working solutions, parental leave

,

and work life balance principles (local specific)

Monetary childcare subsidy to support you and your family

A focus on fun outside of work, supported by various activity groups such as soccer, yoga, sailing, climbing, boxing, cabin rentals, and much more
For us the ideas of our committed and ambitious colleagues make the difference. If you want to share our passion for renewable energy and be a part of tomorrow's energy world, please apply through our online application form.
Please note: Statkraft manages critical infrastructure and services in several countries. We conduct background checks on qualified applicants before hire.
Bedrift

Statkraft AS

Søknadsfrist

21.05.2022

Bransje

Energi- og vannforsyning

Utdanningskrav

Påkrevet

Arbeidserfaring

Ønskelig

Adresse

0283, OSLO
OSLO
Norge

Antall stillinger

1

karriere-kode

4173743

Oppdatert 21.05.2022