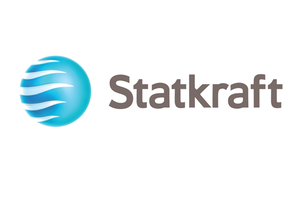 Detaljer
Bedrift

Statkraft AS

Søknadsfrist

Snarest

Sted:

OSLO

Stillingstype:

Day

Bransje:

Energi- og vannforsyning

Utdanningskrav:

Påkrevet

Arbeidserfaring:

Ønskelig

Fylke:

OSLO

Arbeidssted:

OSLO

Land:

NORGE

Antall stillinger:

karriere-kode:

2074467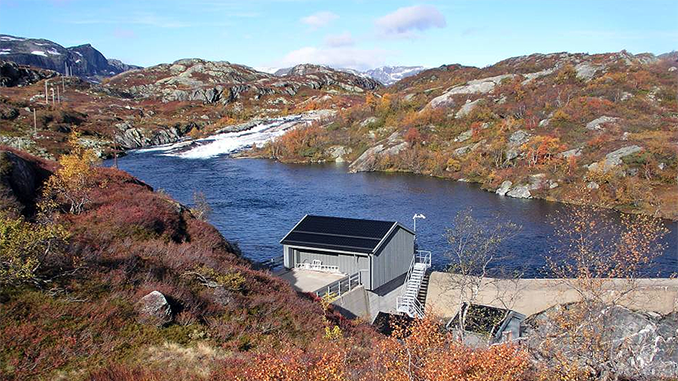 Senior Software Developer
Do you think snow is just snow? Not to us. Water content, where it lands, weather conditions and local terrain as well as many other factors effect when it melts and where the water runs. This effects how we dispatch our power plants and the power price in the markets. We work on constantly improving the models and platforms for this.
It's expensive to run and maintain power plants. Through machine learning and other types of data analysis we can optimize maintenance schedules so that we know what components need to be replaced and when. What are real alarms that should be acted upon and what is noise? These things help us ensure that our engineers, purchasing and others can optimize their work.
We have developed specialized tools for energy management so that we can optimize the revenue from every drop of water in our reservoirs. This provides substantially increased revenue which is fed back to the government and used for the common good.
These are some examples of areas that we work with in Nordic Software development, a specialized software development team in Statkraft that develops solutions for all business areas in Statkraft. On a technical level we have a broad range of solutions, everything from web applications in the cloud to advanced analysis platforms running on on-premis high performance clusters.
As a part of the application team you will be working very closely with users in the business in many different parts of the company and you will learn a lot about the production, sale and maintenance of renewable power. You will be responsible for one or several of our business-critical applications and work with projects around energy optimization and customer portals.
You will also work with maintenance and improvements and our goal is to deploy as frequently as possible and squeeze the most out of the browser. We also focus on rewriting frameworks and building new functionality.
Everyone in the application team works full-stack and our dream candidate has expertise in front-end at the same time as you value completing full-stack projects.
Statkraft is a large international company but has the mindset of a start-up. We invest heavily, focus on innovation and value employees who embraces new trends and technologies.
Your role:
Work as part of a team developing web application for our internal business users
Be an active participant in technical decisions on all levels
Be a business partner that works closely with the business and understands their processes and needs to help maximize the business value of the solutions we develop
Who are we looking for?
4+ years of software development experience
Experience with JavaScript or TypeScript
Experience with frameworks like Knockout, React, Angular, JQuery
Very good knowledge of and experience in .net development
Be eager to learn about new trends and technologies
Good social and communication skills
Fluent in English and preferably Norwegian
Pro-active team player who feels responsible and enjoys challenging themselves
Other useful experience:
Good knowledge of SQL and/or Hibernate and Dapper
Experience working with one or more of the following areas:

Unit testing with Nunit or XUnit
DocumentDB, MongoDB
Automated testing using Selenium
Testing with Karma, Jasmine
Build and package with ASP .NET bundling, Gulp or Wepack
TeamCity and Octopus Deploy
Building cloud-based applications
Statkraft offers:
Be a part of Europes largest producer of renewable energy
A solid and ambitious company in growth with great opportunities nationally and internationally
Professional and personal development in an exciting company
A positive work environment characterized by expertise, responsibility and innovation
A diverse workplace with regards to gender, age and cultural background
Competitive terms of employment and excellent benefit schemes
Dedicated time for knowledge development and attendance at conferences
Well-organized work-life balance
Statkraft manages critical infrastructure and services in several countries. We conduct background checks on qualified applicants before hire.
We evaluate candidates and conduct interviews on an ongoing basis and end the recruitment process as soon as we have the right candidate.
We conduct the recruitment process in collaboration with Glasspaper. If you have questions about positions, these can be directed to recruitment advisor Inge Holmen on telephone 969 02 109 or e-mail to ih@glasspaper.no or Anders Nilsson, Head of Nordic Software Development Mobile 993 31 338.
Statkraft - why join us? from Statkraft on Vimeo.
Prøv en stillingsannonse på karriere.no
70.000+ unike brukere/mnd
Over 70.000 CVer registrert
Motta alle søknader ett sted
Integrasjon Nav, Finn og lokalaviser
Annonsering i sosiale medier