Bedrift

Kongsberg Gruppen

Søknadsfrist

15.12.2023

Bransje

Holdingselskaper

Utdanningskrav

Påkrevet

Arbeidserfaring

Ønskelig

Adresse

3616, KONGSBERG
KONGSBERG
Norge

Antall stillinger

1

karriere-kode

5445252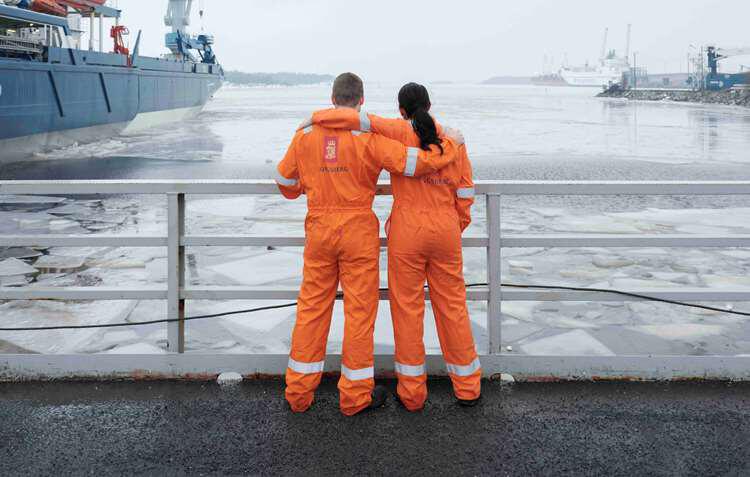 Kongsberg Gruppen
Senior Sensor Engineer/Sensor Engineer Vessel Robotics
Holdingselskaper
An exciting opportunity has arisen as Senior Sensor Engineer/Sensor Engineer, Vessel Robotics. In this role, you will be a part of the Vessel Robotics team delivering new and revolutionary technology to the business. At Kongsberg Discovery we operate from the deepest oceans to the outer space.
In this role you will have to apply in depth technical knowledge of sensors and signals to create novel sensor solutions for underwater autonomous robots. You will act as the interface and point of contact for sensor related projects between the autonomy R&D team and our mechanical-, electronics- and software engineers. You will collaborate with product development, and field operations to improve the sensor suite on a product that takes on some of the world's most challenging problems within environment and sustainability.
Innovate for a better world with us. Protechting People and Planet drives every solution.
Responsibilities
Define and implement new sensor systems capable of completing the needs for autonomous operation
Taking responsibility of improving the products existing sensor suite to increase our underwater awareness
Owning the sensor data processing and contribute with analysis and insight
Design and support for sensor systems. Make complete prototype sensor systems integrated with the host platform. Sensor system concept proposals. Lab measurements for electrical and mechanical sensor systems
Qualifications and experience
Master's degree or equivalent theoretical and practical knowledge of the electronics – sensor interface, such as: Analog electronics, noise shielding, filtering, digitization, wired digital interfaces and protocols
For a role as a Senior Sensor Engineer, 3-5 years experience is expected
Working knowledge from real time SW systems on various platforms such as FPGA's, CPU's without operating systems
Fundamental understanding and some formal background in the physical principles of common underwater sensors, such as optical-, acoustical-, mechanical- or motion sensors
Knowledge of signal processing and ability to use common tools (Matlab/Python) for data analysis
Experience from conducting field experiments and feasibility studies. This includes planning of experiments, assembling mechanical and electrical test equipment, experiment operational and executional competency, post processing and interpretation of experiment results. Writing of specifications and documentation from feasibility studies
This employment may require security clearance by the Norwegian National Security Authority, clearance through Civil Aviation Authority or a background check.


You are able to
act on own initiative, make things happen and accept responsibility for the results
use a methodical and systematic approach, plan ahead, define clear priorities and allocate resources effectively
create a stable and re-assuring work atmosphere and support and encourage the team
produce fresh and imaginative ideas and solutions
communicate in a clear, precise and structured way
co-operate well with others, share knowledge, experience, information and support others in the pursuit of team goals
What we can offer
An exciting and important position working for the world-leading supplier of maritime solutions
To take part in the green shift for the ocean space
We offer the possibility to work with sustainable and exciting solutions for the future
We offer flexible working hours and the option to work remote or from home office
Work location
Bankløkka, Horten
Point of contact
Bent Liverød, R&D Manager, tel.: +4745631132
Kongsberg Discovery is responsible for product and technology development, supply chain operations, and project delivery for KONGSBERG's subsea and marine surface sensors, hydroacoustic positioning, sonar & mapping systems, robotic vessels, and communications systems. Through its comprehensive portfolio of offerings, Kongsberg Discovery continues to be recognized as a world leader in its core markets all over the world. We have a strong history and track record of delivering world-class products and services to customers across the globe. There is a firm focus on developing advanced technological and autonomous systems that optimize operations at sea – while simultaneously reducing the environmental impact – our solutions are key in transforming the maritime sector for a more sustainable future.
KONGSBERG is a leading global technology group. Throughout our proud two hundred year history, we have continuously advanced, applying innovative solutions to the needs of our customers, partners and society at large. We believe diversity is our strength. By fostering an inclusive and diverse culture we nurture and ensure space for different perspectives and ideas. We work determined to mature and improve our ability to utilize our diversity and culture of differences to create positive business results.
Protechting people and planet
Bedrift

Kongsberg Gruppen

Søknadsfrist

15.12.2023

Bransje

Holdingselskaper

Utdanningskrav

Påkrevet

Arbeidserfaring

Ønskelig

Adresse

3616, KONGSBERG
KONGSBERG
Norge

Antall stillinger

1

karriere-kode

5445252