Bedrift

DFDS AS

Søknadsfrist

20.12.2022

Utdanningskrav

Påkrevet

Arbeidserfaring

Ønskelig

Adresse

, Copenhagen Ø
Region Hovedstaden
search.country.DENMARK

Antall stillinger

1

karriere-kode

4742292

Oppdatert 30.11.2022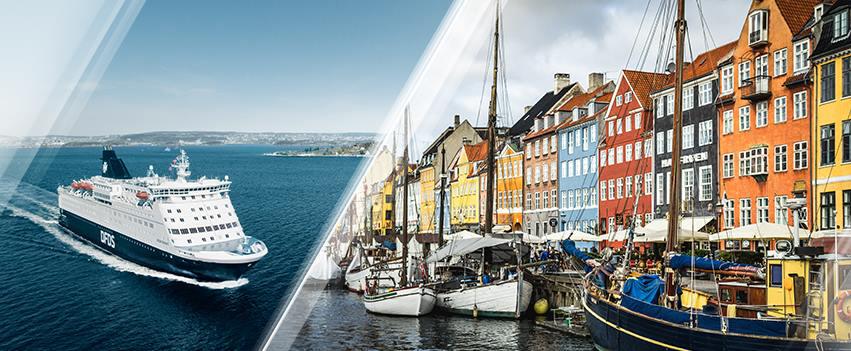 DFDS AS
Senior Scrum Master
At DFDS we are passionate about investing in creating fantastic customer experiences.
Therefore, we are committed to a company-wide digital transformation driven by smart data, automation, modularization, and connectivity.
On this journey, we are currently looking for a Senior Scrum Master to join our team of fun, collaborative, and skilled agile enthusiasts here at the DFDS in Copenhagen.
Are you up for joining one of our tribes?
Tech Moves us come join the Movement
As a Scrum Master in our Technology & Innovation Division, you will guide and coach your teams as well as the organization on agile values and principles.
You will be challenging the status quo to promote a culture of continuous improvement, experimentation, and innovation. You will enable 1-2 teams within the same Tribe to create value in a sustainable pace.
Your focus will be on supporting knowledge-sharing and understanding who our customers are, how our services support them and how our work impacts them.
In your role as a senior Scrum Master, you will:
Live and act by agile principles and values
Help the team decide on the most appropriate agile frameworks, techniques and practices for their environment and needs
Remove impediments for the team to make sure that they reach their objectives and deliver the committed business value
Coach and educate the team to foster an agile mindset in everything that they do
Facilitate ceremonies such as stand-ups, iteration planning, reviews, retrospectives
Support the Product Owners in their effort to manage the backlog
Drive relentless improvement and create a learning environment with ongoing feedback and recognition
Work closely with Tribe Lead and Scrum Masters within the Tribe
Be an active member of our Agile Chapter with Scrum Masters from other Tribes in Technology & Innovation
Turning the focus to you:
Your background into the Scrum methodologies and agile principles can be many but we imagine that
You are enabling and supporting change within your platform through strong interpersonal skills
You use active listening to build and enhance relationships and to support effective communication
You mediate conflict at platform level
You provide constructive feedback
You have at least 3 years of working IT experience and managing Scrum teams
Overall, we value your ability to collaborate and your ability to understand how work brings value to the organization.
We are interested in your approach towards managing change, engaging teams and focusing on customer value.
About DFDS and Technology & Innovation
At DFDS, we believe that digital technologies, and the pace of their adoption, are essential in changing the ways businesses work. Hence, Technology & Innovation is strategically important in the continued journey and success for DFDS. We employ more than 11,000 people ashore and at sea throughout Europe and the Mediterranean region, including approximately 340 highly dedicated Technology & Innovation experts.
Read more about Technology & Innovation here, and get a sneak peek into the dedication that you will see in every colleague and every service we provide here.
Are we a match? Apply now!
If you want to look back on your career and know you were a vital part of building a great company, this role is for you.
Submit your CV in English as soon as possible as we are going through the applications on an ongoing basis.
You are welcomed to add link to your profile on LinkedIn or similar. Motivation leter is not needed but feel free to write a few words on your motivation for the position.
If you have any questions, please do not hesitate to send a mail to Scrum Masters and Chapter Lead, Lisbeth Tagel, at litag@dfds.com
Bedrift

DFDS AS

Søknadsfrist

20.12.2022

Utdanningskrav

Påkrevet

Arbeidserfaring

Ønskelig

Adresse

, Copenhagen Ø
Region Hovedstaden
search.country.DENMARK

Antall stillinger

1

karriere-kode

4742292

Oppdatert 30.11.2022