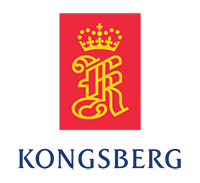 Bedrift

Kongsberg Gruppen

Søknadsfrist

27.05.2022

Bransje:

Annet

Utdanningskrav:

Påkrevet

Arbeidserfaring:

Ønskelig

Adresse:

, New Orleans, LA, Houston, TX
Texas
search.country.UNITED STATES

Antall stillinger:

1

karriere-kode:

4210253

Oppdatert 25.05.2022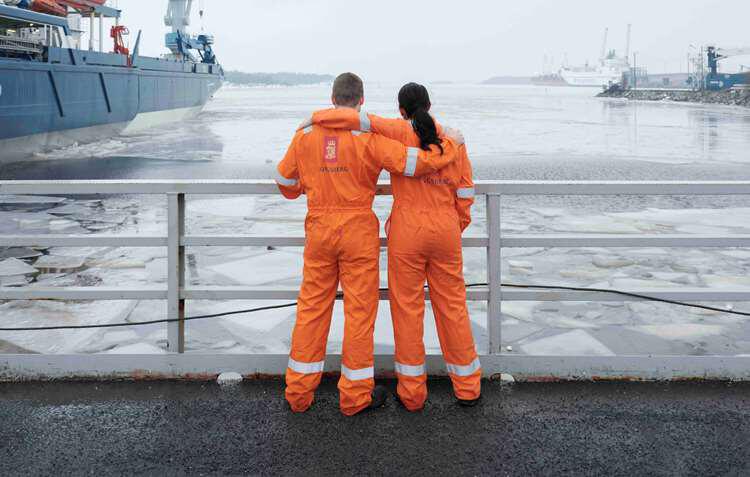 Utgått annonse
Søknadsfristen for denne jobbmuligheten er passert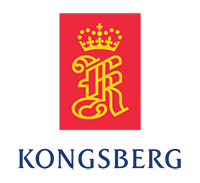 Kongsberg Gruppen
Senior Sales Manager - Electrical Systems
Annet
Kongsberg Maritime, a subsidiary of KONGSBERG, is a global marine technology company, providing innovative and reliable technology solutions for all marine industry sectors including merchant, offshore, subsea, and naval. Headquartered in Kongsberg, Norway, the company has manufacturing, sales, and service facilities in 34 countries. Kongsberg Maritime is a market leader in systems for positioning, surveying, navigation, and automation. Important markets include countries with significant offshore and shipyard industries. We are determined to provide our customers with innovative and reliable marine electronics that ensure optimal operation at sea.
At KONGSBERG, we believe in tackling challenging problems and delivering extreme performance for extreme conditions. We do that through excellent products and services developed for delivering the greatest benefits to our customers.
WORLD CLASS – through people, technology and dedication
An exciting opportunity has come up in the field of Electrical Power Systems for all vessel segments.
Our Global Sales and Marketing Division is responsible for presenting the company's total scope of products and solutions towards customers and capturing opportunities in existing and new market segments. The division has over the years built up a renowned customer focused organization, determined to continuously provide the most innovative and reliable marine systems that ensure optimal operations at sea.
KONGSBERG's Electrical Power Systems consist of new digitalized marine power components creating a fully integrated dynamic energy management system for ships. Our Energy Solutions are a collection of general, standardized electrical power system architectures, designed to provide customers in the marine segment with integrated digital, reliable and cost-effective energy solutions. Connected to the electrical power system topologies, we provide energy control modes, to ensure easy-to-use and consistent set-up of the energy solutions.
The demand for green solutions in the maritime industry is driving an increased use of hybrid or clean electrical power systems that utilize energy storage. Electrical Power Systems play a key part in the Kongsberg's advanced Integrated solutions for Offshore Wind, Workboats, Passenger Vessels and Fishing vessels and more.
To meet the challenges in selling the energy solutions for the future, we are looking for a highly motivated customer-oriented Senior Sales Manager - Electrical Systems with a desire to work in a dynamic and international environment. In this role you will take an active part in the sales processes with a main responsibility for the Electrical Power Systems as a member of a highly professional sales team. You will make important contributions to the US Offshore and Merchant markets with our sustainable solutions for energy and control. You will play an important role in developing our sales activities in the fast-growing Offshore Wind, Tug and Fish segments.
Key Accountabilities:
Create and maintain customer relations
Preparation of quotations and manage contract negotiations
Coordinate customer activities with sales resources within KONGSBERG
Responsible for the technical scope, cost estimation and risk assessment of a tender
Present the technical solution to owners, yards and designers in the region
Technical and strategic support to other sales managers in the region
Participation in industry conferences and events
Qualifications and Experience:
Master or Bachelor degree in Electrical Systems or Engineering
Good knowledge and overview of products for the marine industry covering generators, MV and LV switchboards, transformers, drives, hybrid systems and integration with Integrated Control Systems is an advantage
Experience in delivering, commissioning and starting-up of mentioned systems at shipyards is an advantage
Relevant experience in the Maritime or Oil & Gas industries is an advantage
You are able to:
Produce fresh and imaginative ideas and solutions
Use a methodical and systematic approach, plan ahead, define clear priorities and allocate resources effectively
Communicate in a clear, precise, and structured way
Co-operate well with others, share knowledge, experience, information, and support others in the pursuit of team goals
What we can offer you:
Competitive compensation packages
Highly subsidized health & welfare benefits with an option of a zero-dollar high deductible plan which includes an employer contribution towards your health savings account
Fully subsidized dental and vision coverage
Up to 5% employer match program
Flexibility with Paid Time Off
Career growth opportunities
Safe and collaborative culture
Throughout the pandemic, we've made it a top priority to keep our employees safe from COVID-19. Consistent with its duty to provide and maintain a workplace that is free of recognized hazards, Kongsberg Maritime has adopted a policy to safeguard the health and well-being of employees and their families, our customers and visitors, others who spend time in our facilities, customer installations, and the community from the risks associated with COVID-19. Candidates should be aware that Kongsberg Maritime Inc.(or KUTL) requires all U.S. new hires to be fully vaccinated. All job offers will be contingent upon providing proof of vaccination on or before the first day of employment.
Work Location:
New Orleans, Louisiana or Houston, Texas
For inspiration and more info watch this video and visit: Kongsberg Maritime
Bedrift

Kongsberg Gruppen

Søknadsfrist

27.05.2022

Bransje:

Annet

Utdanningskrav:

Påkrevet

Arbeidserfaring:

Ønskelig

Adresse:

, New Orleans, LA, Houston, TX
Texas
search.country.UNITED STATES

Antall stillinger:

1

karriere-kode:

4210253

Oppdatert 25.05.2022