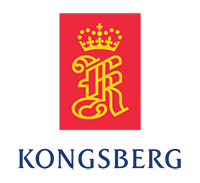 Bedrift

Kongsberg Gruppen

Søknadsfrist

04.08.2022

Stillingsfunksjon:

Engineering - mechanical

Stillingstype:

Day

Bransje:

Holdingselskaper

Utdanningskrav:

Påkrevet

Arbeidserfaring:

Ønskelig

Adresse:

, Newcastle Upon Tyne
England
search.country.UNITED KINGDOM

Antall stillinger:

1

karriere-kode:

4617356

Oppdatert 05.07.2022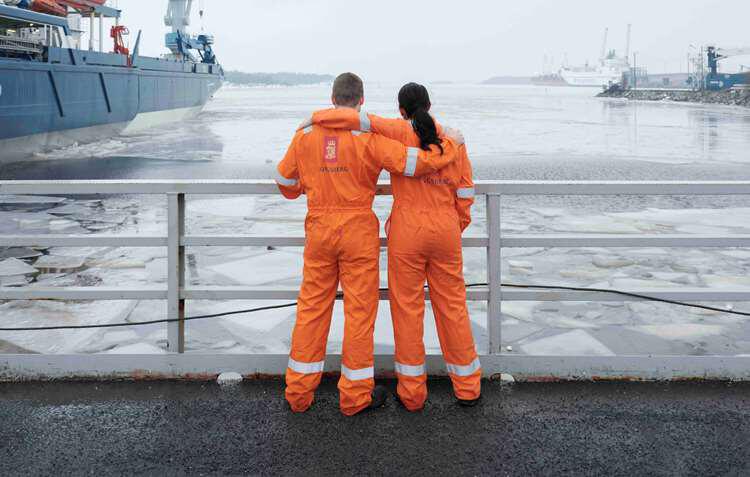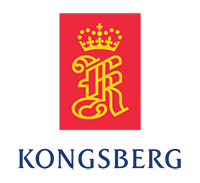 Kongsberg Gruppen
Senior Mechanical Engineer
Holdingselskaper
Kongsberg Maritime UK Ltd
Gateshead, UK
Job Purpose
The Senior Mechanical Engineer will work as part of a multidisciplinary team producing designs for mechanical equipment associated with specialist Naval deck machinery, including Replenishment At Sea (RAS) equipment, winches, reelers and cranes. The position will entail whole life technical involvement from interpretation of customer requirements during tendering, through to concept development, detailed design, manufacturing support, testing and installation onboard the naval vessel. WIll also be responsible for identifying and undertaking R&D and improvement activities to keep our product at the cutting edge of Naval technology. To lead the technical delivery of projects.
Key Accountabilities
Develop and assess Mechanical Engineering solutions that fulfil client and regulatory requirements. Progressing from requirements capture, through concept design to product development, commissioning and in-service support.
Identify and develop R&D and Continuous Improvement opportunities.
Investigate Safety and Technical problems using structured problem solving techniques.
Self motivated, prepared to use their own initiative and able to work independently or work effectively as part of a multidisciplined team.
Provide technical reference / guidance to equipment suppliers and internal departments. Approve / witness factory tests and inspections at supplier's works.
Manage supplier interfaces and provide technical assistance / approval to suppliers.
Checking the technical work of others and provide technical guidance to colleagues in other departments and to suppliers and customers.
Create technical design appraisal documents for submission to marine classification societies.
Lead the technical delivery of projects.
Other reasonable tasks as deemed appropriate to meet the needs of the business.
Key Experiences and any Qualification
BEng in a Mechanical Engineering discipline or equivalent technical capability based on practical knowledge and experience.
Chartered Engineer or working towards Chartership with the IMECHE or other relevant institute.
Experience of working in a highly regulated industry.
Engineering experience relevant to this role.
Experience spanning concept, product development and in-service (ILS) support.
Experience of creation of equipment assembly arrangements and Engineering Bills of Materials using the company ERP/MRP system.
Assessment of designs to ensure code compliance. Using both hand calculations and Finite Elements Analysis (FEA) to assess and optimise the product.
Experience of product development with 2D and 3D CAD systems such as AutoCAD and Creo.
Competent user of MS Office suite of programmes (Word, Excel, Outlook, Power-point etc.).
Conversant with BS EN 8888 and BS EN 22553 for the production of drawings.
Experience of working closely with suppliers.
Ability to build relationships that bring together a broad range of talents, experience and perspectives thus promoting the "One Team" approach.
Acts in a professional courteous manner to our colleagues and Customers at all times.
Comply with the company's QHS&E policies and procedures.
Actively participate in Business improvement activities.
KMCM Core Values
Determined
Innovative
Collaborative
Reliable
Functional/Technical Competencies and Levels
Excellent written & verbal communications
Operation of 2D and 3D CAD systems
Configuration control using data management systems
Knowledge of the engineering change process.
Role Specific Dimensions
Internal Interfaces (KMCM): Sales and Marketing, Quality, Export Control, Engineering, Operations, Projects, Procurement, Stores & Logistics, Finance, Service/Aftermarket
External Interfaces: Customers, Suppliers, Classification Societies
Bedrift

Kongsberg Gruppen

Søknadsfrist

04.08.2022

Stillingsfunksjon:

Engineering - mechanical

Stillingstype:

Day

Bransje:

Holdingselskaper

Utdanningskrav:

Påkrevet

Arbeidserfaring:

Ønskelig

Adresse:

, Newcastle Upon Tyne
England
search.country.UNITED KINGDOM

Antall stillinger:

1

karriere-kode:

4617356

Oppdatert 05.07.2022