Bedrift

Kongsberg Gruppen

Søknadsfrist

01.04.2023

Bransje

Holdingselskaper

Utdanningskrav

Påkrevet

Arbeidserfaring

Ønskelig

Adresse

, Hamburg, DE
Hamburg
search.country.GERMANY

Antall stillinger

1

karriere-kode

5044242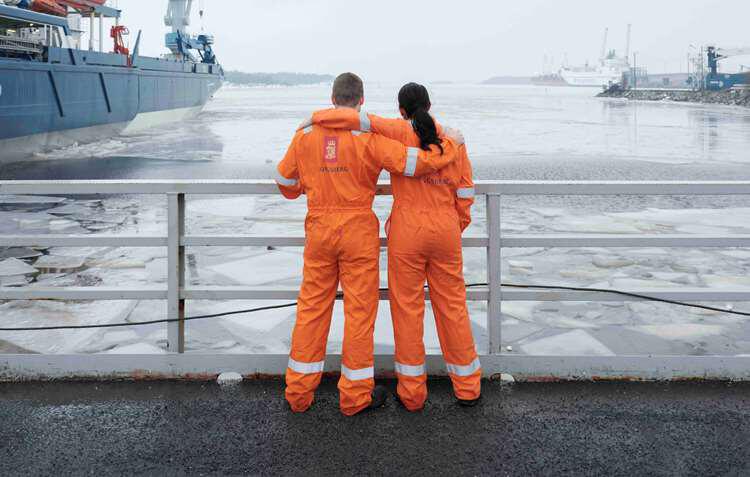 Kongsberg Gruppen
Senior Electrical Engineer (m/f/x)
Holdingselskaper
*** due to local immigration law you need to be an EU citizen or have a valid work permit***
Kongsberg Maritime Germany GmbH is based in Hamburg, Germany. Kongsberg Maritime is a marine technology company, providing innovative and reliable technology solutions for all marine industry sectors. Headquartered in Norway, Kongsberg has manufacturing, sales and service facilities in 34 countries. Kongsberg Maritime is a division of KONGSBERG Gruppen, an international, knowledge-based group delivering high-technology systems and solutions to our customers within the maritime segment, oil and gas industry, defense, and aerospace,
Job Purpose
The Electrical Engineer will assist in the design, specification and production of detailed technical documentation packages. This will include detailed drawing of electrical/control systems for marine equipment and customisation of the existing electrical/control systems with respect to drawings/BOM's/documentation in accordance with contract specifications and company procedures.
Key Accountabilities
Prepare electrical schematics and block cable diagrams using 2D CAD systems as well as bespoke electrical design software.
Prepare and maintain all associated technical documentation (drawings, specifications, procedures and equipment manuals) within an MRP system.
Provide technical support to internal and external customers as required.
Assist in preparation and review of technical equipment (motors, variable speed drives and control cubicles scope of supply information for estimating/purchasing purposes.
Carry out calculations/work necessary to meet contract requirements.
Carry out programming of motor drive control systems as required.
Identify and develop R&D and Continuous Improvement opportunities.
Self-motivated, prepared to use their own initiative and able to work independently or work effectively as part of a multidisciplined team.
Investigate Safety and Technical problems using structured problem solving techniques.
Self-motivated, prepared to use their own initiative and able to work independently or work effectively as part of a multidisciplined team.
Manage supplier interfaces and provide technical assistance / approval to suppliers.
Other reasonable tasks as deemed appropriate to meet the needs of the business.
Key Experiences and any Qualification
BEng in either Electrical Engineering/Control Engineering or equivalent technical capability based on practical knowledge and experience.
Competent user of a recognised CAD package (AutoCAD, PromisE, Medusa etc.) for the production of drawings and schematics.
Experience of Creation of control panel layout drawings and Engineering Bill of Materials.
Good electrical and mechanical understanding with experience of practical engineering applications intended for use in a marine environment or related industries.
Experience of working in a highly regulated industry.
Engineering experience relevant to this role
Proven track record in technical delivery of projects to quality, cost and schedule.
Competent user of MS Office suite of programmes (Word, Excel, Outlook, Power-point etc.).
Conversant with BS EN 8888 for the production of drawings.
Experience of working closely with suppliers.
Ability to build relationships that bring together a broad range of talents, experience and perspectives thus promoting the "One Team" approach.
Acts in a professional courteous manner to our colleagues and Customers at all times.
Comply with the company's QHS&E policies and procedures.
Actively participate in Business improvement activities.
Functional/Technical Competencies and Levels
Excellent written & verbal communications in English and German
Operation of 2D CAD systems
Configuration control using data management systems
Knowledge of the engineering change process.
Role Specific Dimensions
Internal Interfaces (KMCM): Sales and Marketing, Quality, Export Control, Engineering, Operations, Projects, Procurement, Stores & Logistics, Finance, Service/Aftermarket
External Interfaces: Customers, Suppliers, Classification Societies
What we can offer you
With us, you will be offered a competitive salary and benefit packages with good development opportunities in an international environment. We offer an inspiring and safe work-environment and the possibility to work with sustainable and exciting solutions for the future.
Work location
Hamburg, Germany
Point of contact
Kevin Lee Hodgson, VP Product - DMMC UK RAS
At Kongsberg, we believe in tackling challenging problems and delivering extreme performance for extreme conditions. We do that through excellent products and services developed for delivering the greatest benefits to our customers.
"WORLD CLASS – through people, technology, and dedication"
Bedrift

Kongsberg Gruppen

Søknadsfrist

01.04.2023

Bransje

Holdingselskaper

Utdanningskrav

Påkrevet

Arbeidserfaring

Ønskelig

Adresse

, Hamburg, DE
Hamburg
search.country.GERMANY

Antall stillinger

1

karriere-kode

5044242