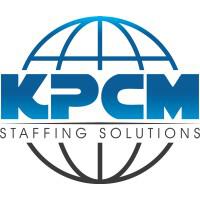 Bedrift

KPCM AS

Søknadsfrist

Snarest

Stillingsfunksjon

Ingeniør

Heltid/Deltid

Heltid

Ansettelsesform

Prosjekt

Bransje

Oljeindustri

Utdanningskrav

Teknisk fagskole

Arbeidserfaring

2-5 år

Ønsket Språk

English, Norwegian

Adresse

8803, SANDNESSJØEN
ALSTAHAUG
Norge

Antall stillinger

1

Kompetanseområder

karriere-kode

4734948

Oppdatert 23.11.2022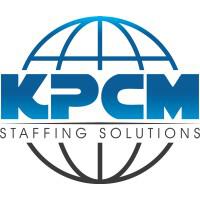 KPCM AS
Looking for new opportunites?
Senior Electrical Engineer (00287)
Oljeindustri
We are on behalf of our client urgently looking for a Senior Electrical Engineer for a project in Sandnessjøen, Norway.
Responsibilities and tasks:
The overall performance and quality of engineering discipline activities and deliveries in Project
Obtain detailed knowledge of the engineering discipline scope of work, clarify any inconsistencies and holds with company
Focus on Project vision, goals and strategies
Establish and maintain a discipline activity schedule
Establish and maintain a document development schedule within discipline
Implement approved changes in the discipline schedules
Report to Modification Alliance Discipline Lead and Project Engineering Manager all matters of importance
Quality and HSE responsible
Ensure identification of changes and input to changes requests
Qualifications & personal attributes:
Technical school or Bachelor Electrical Engineer
Valid Offshore certificate
Travel offshore when needed
Ability to work independently, as well as on teams with others
Be a constructive contributor to the EIT team in the Alliance, along with a proactive attitude and contributor to make the team mechanisms work
Good knowledge of Norwegian and English both verbally and written language
To be considered for this position you must have a valid work permit in Norway (or being located within the EU).
Duration:

Start date: ASAP

End date: 30.04.2023
Job ID: 00287
Bedrift

KPCM AS

Søknadsfrist

Snarest

Stillingsfunksjon

Ingeniør

Heltid/Deltid

Heltid

Ansettelsesform

Prosjekt

Bransje

Oljeindustri

Utdanningskrav

Teknisk fagskole

Arbeidserfaring

2-5 år

Ønsket Språk

English, Norwegian

Adresse

8803, SANDNESSJØEN
ALSTAHAUG
Norge

Antall stillinger

1

Kompetanseområder

karriere-kode

4734948

Oppdatert 23.11.2022