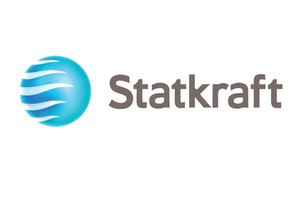 Bedrift

Statkraft AS

Søknadsfrist

24.07.2022

Sted:

OSLO

Bransje:

Kraftproduksjon

Utdanningskrav:

Påkrevet

Arbeidserfaring:

Ønskelig

Fylke:

OSLO

Arbeidssted:

OSLO

Land:

NO

Antall stillinger:

karriere-kode:

4353432

Oppdatert 25.01.2022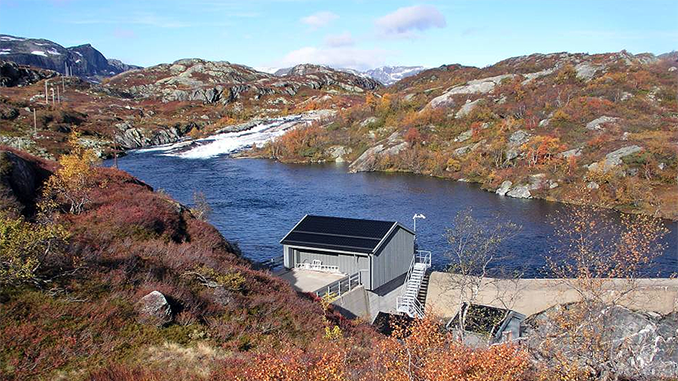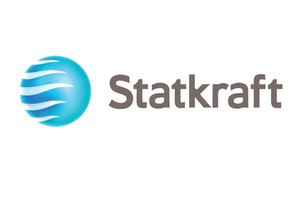 Statkraft AS
Senior Controller (m/f/d)
Kraftproduksjon
Why Statkraft:
Statkraft has been making clean energy possible for over a century. That's what we offer. 125 years of unrivalled expertise in supplying the world with what it needs most. We envision a world that runs entirely on renewable energy. Because in the fight against climate change, we don't see renewable energy as part of the solution – we believe it must be the solution. With us, you'll shape a career that is truly forward-facing with many amazing opportunities and offerings to match.
But there's more work to be done – that's why we need you to join us.
Working in Controlling:
The business area of Market Operations with gross operating revenues of more than EUR 2,5 billion is growing in scale and scope in its global operations. The Controlling department in Düsseldorf is responsible for all relevant activities in Continental Europe and UK and also partly responsible for global processes. We are looking for a Senior Controller that will help support the growth and development of the business. The role provides an exciting opportunity to be instrumental to the global strategic direction of the company.
Your role:
In your role as Senior Controller you will support the management in making critical business decisions by analyzing and presenting key financial data. Your responsibilities will include, but are not limited to the following:
Responsible for the monthly internal segment report for segment Market Operations (with global operations)
Analyse and understand main drivers for the performance of the segment
Provide insight and support to senior management for our global activities
Actively contribute to controlling & accounting processes
Actively collaborate with various departments (e.g. accounting) and provide transparency to Group Functions in Norway
Drive projects and requests to support strategic decisions
Prepare forecasts & conduct internal controls to ensure quality of financial report
Your profile:
Relevant controlling / accounting / financial reporting experience in a company with international operations (> 5 years relevant work experience) – experience in the energy industry is an advantage but not a must
Relevant university or master's degree in business administration, economics (or equivalent education)
Experienced with SAP FI/CO and SAP BW, knowledge of SAP Analytics Cloud, SAP BPC and Cognos is beneficial
Solid knowledge of accounting / controlling processes, IFRS and Internal Control
Business sense and highly developed analytical skills
Self-driven and eager to solve complex challenges
Experience in collaborating and communicating with senior management
Experience in project / change management
Reliable team player with openness to continuous learning and improvement
Excellent verbal and written communication skills in English; German is beneficial
What we offer:
A career with Statkraft is a career filled with purpose – meaning that every employee is not just making a living, they are making a real difference to the planet, our communities and the future. Together, we work on the front lines of changing the game for renewable energy. From hydrogen development to algorithmic trading and everything in between. We have 125 years of unrivalled expertise in creating the technologies that put ecosystems, communities and our environment first. With us, you'll shape a career that is truly forward-facing with many amazing opportunities and offerings to match. This includes:
Unlimited learning opportunities at various levels of the organisation including Linkedin Learning
The chance to grow your career alongside a truly global network of experts, leaders, specialists and graduates from different countries and backgrounds
The opportunity to work somewhere with pride, and to be able to honestly say "My work is contributing to saving the planet"
A work culture that puts emphasis on the individual, offering flexible working solutions, parental leave and work life balance principles
Monetary childcare subsidy to support you and your family
A focus on fun outside of work, supported by various activity groups such as soccer, yoga, sailing, climbing, boxing, cabin rentals, and much more
Being part of a company proudly certified as a 'Great Place to Work'
Challenged?
For us the ideas of our committed and ambitious colleagues make the difference. If you want to share our passion for renewable energy and be a part of tomorrow's energy world, please apply through our online application form.
Please note: Statkraft manages critical infrastructure and services in several countries. We conduct background checks on qualified applicants before hire.
Applications can also be submitted in German.
Bedrift

Statkraft AS

Søknadsfrist

24.07.2022

Sted:

OSLO

Bransje:

Kraftproduksjon

Utdanningskrav:

Påkrevet

Arbeidserfaring:

Ønskelig

Fylke:

OSLO

Arbeidssted:

OSLO

Land:

NO

Antall stillinger:

karriere-kode:

4353432

Oppdatert 25.01.2022