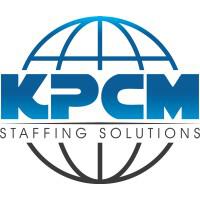 Bedrift

KPCM AS

Søknadsfrist

Snarest

Stillingsfunksjon

Engineer

Heltid/Deltid

Heltid

Ansettelsesform

Prosjekt

Bransje

Energy

Utdanningskrav

Bachelor

Arbeidserfaring

2-5 years

Ønsket Språk

Norwegian, English

Adresse

4020, STAVANGER
STAVANGER
Norge

Antall stillinger

1

Kompetanseområder

Electrical

Instrumentation & Automation

Mechanical

Safety

karriere-kode

4884834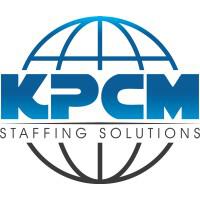 KPCM AS
Senior Commissioning Engineer (00388)
Energy
We are on behalf of our client looking for a Senior Commissioning Engineer for a project assignment in Stavanger, Norway.
Responsibilities and tasks:
Prepare and maintain the project Completion system
Follow-up of suppliers and subcontractors for Mechanical Completion, preservation and final delivery
Attend and verify Factory Acceptance Test at suppliers location when required
Develop and maintain system boundary drawings in accordance with the project's
Completion Strategy Develop and deliver multi-disciplinary test procedures
Follow-up up of Mechanical Completion at the construction site. Coordinate and execute multi-discipline punch inspection in collaboration with Customer.
Plan, prepare and execute Commissioning & Start-up on a multi-disciplinary level
Prepare for and take responsibility of final handover to Customer
Qualifications & personal attributes:
Bachelor, Master or higher technical education
Good knowledge of working procedures in all disciplines
Be able to work in team and see other disciples needs and addictions
Experience with Mechanical Completion and commissioning from Maintenance / Modification Projects
Good SCD, C&E and block hierarchy knowledge
Act as a SAS commissioning engineer – responsible for safety systems (PSD, ESD, F&G) and PCS, FAT/eF

Participation on FAT for SAS package, extended testing between different package suppliers (eFAT) and commissioning offshore may be required.

Prepare documentation for offshore control systems.
Performance-oriented, good cooperative skills responsibility, ability to drive work processes and coordinate activities - Team Player
Valid offshore certification
Good communicative skills in Norwegian / English
To be considered for this position you must have a valid work permit in Norway (or being located within the EU).
Duration:
Job ID: 00388
Bedrift

KPCM AS

Søknadsfrist

Snarest

Stillingsfunksjon

Engineer

Heltid/Deltid

Heltid

Ansettelsesform

Prosjekt

Bransje

Energy

Utdanningskrav

Bachelor

Arbeidserfaring

2-5 years

Ønsket Språk

Norwegian, English

Adresse

4020, STAVANGER
STAVANGER
Norge

Antall stillinger

1

Kompetanseområder

Electrical

Instrumentation & Automation

Mechanical

Safety

karriere-kode

4884834