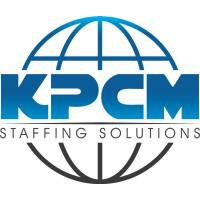 Bedrift

KPCM AS

Søknadsfrist

Snarest

Stillingsfunksjon

Engineer

Heltid/Deltid

Heltid

Ansettelsesform

Prosjekt

Bransje

Energy

Utdanningskrav

Bachelor

Arbeidserfaring

5-8 years

Ønsket Språk

English, Norwegian

Adresse

7042, TRONDHEIM
TRONDHEIM
Norge

Antall stillinger

2

Kompetanseområder

Contracts & Procurement

Cost & Planning

karriere-kode

4940729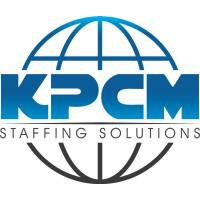 KPCM AS
Package Responsible Buyers (PRB) (00417)
Energy
We are on behalf of our client looking for Package Responsible Buyers (PRB) for a project in Trondheim, Norway.
Responsibilities and tasks:
Managing and coordinating the procurement package team activities and the deliverables of assigned Procurement Packages, in accordance with project goals, procedures and work instructions.
Manage, coordinate and perform necessary follow-up of the activities, and the performance of the Procurement Package Team for assigned Procurement Packages.
Obtain a general knowledge of the contract and detailed knowledge of the technical and commercial scope of work for the assigned Procurement Packages.
Establish and maintain procurement strategies, procurement plans and budgets.
Pre-qualification of suppliers, preparation of inquiries, tender evaluation, negotiation, issuing of purchase orders, follow up of equipment and documentation deliveries, change and warranty handling, invoice control and close out.
Close dialog, involvement and communication with engineering and integration.
Project reporting to Procurement Manager in accordance with project routines for progress, status, schedule, cost, risk and opportunity.

Qualifications & personal attributes:
Relevant bachelor's degree or master's degree. Work experience from procurement may compensate for lack of a higher education.
Great negotiator with high integrity and ethical values.
Knowledge of contract and contract management.
Systematic, analytical and commercially driven with technical insight.
Good communication skills in Norwegian and English both orally and written.
Duration:
Start date: ASAP
End date: 25.05.2025
Job ID: 00417

Bedrift

KPCM AS

Søknadsfrist

Snarest

Stillingsfunksjon

Engineer

Heltid/Deltid

Heltid

Ansettelsesform

Prosjekt

Bransje

Energy

Utdanningskrav

Bachelor

Arbeidserfaring

5-8 years

Ønsket Språk

English, Norwegian

Adresse

7042, TRONDHEIM
TRONDHEIM
Norge

Antall stillinger

2

Kompetanseområder

Contracts & Procurement

Cost & Planning

karriere-kode

4940729