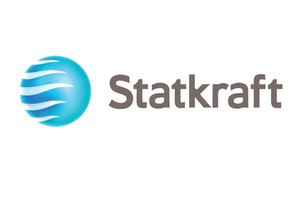 Bedrift

Statkraft AS

Søknadsfrist

01.06.2022

Bransje:

Kraftproduksjon

Utdanningskrav:

Påkrevet

Arbeidserfaring:

Ønskelig

Adresse:

0283, OSLO
OSLO
Norge

Antall stillinger:

1

karriere-kode:

4481841

Oppdatert 03.03.2022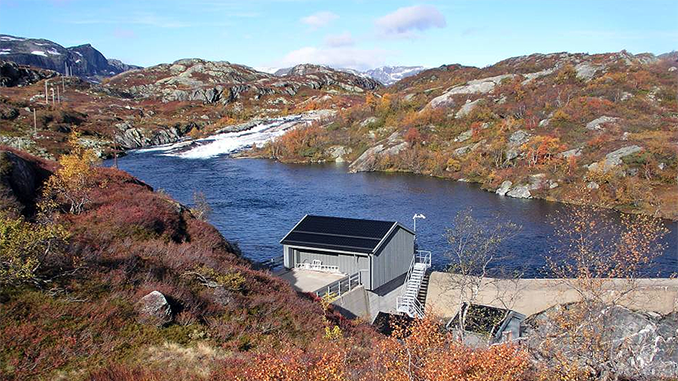 Utgått annonse
Søknadsfristen for denne jobbmuligheten er passert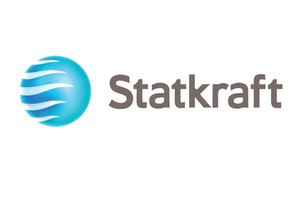 Statkraft AS
Senior Business Development Manager
Kraftproduksjon
Statkraft aspires to be one of the world's leading renewables companies in 2025, with sustainable, ethical and safe operations. Statkraft is already the largest producer of renewable energy in Europe and is planning to develop an additional 8 GW of new renewable capacity (wind & solar) within 2025 globally. The majority of the growth is expected in Europe (namely France, Germany, Spain and the Netherlands), and we are pursuing both organic growth as well as potential M&A opportunities to reach the target.
At Statkraft, we develop and operate renewable energy assets, buy & sell energy and invest 100 per cent of our growth entirely in renewables. We have been making clean energy possible for over a century and continue to lead the way towards a carbon free future. We are expanding our business in Spain by promoting wind and solar as well as new business, such as green hydrogen, storage and much more to come.
Are you looking to have a career in business development in the energy sector? If you've got experience originating energy projects of any kind, then you could help solve the climate crisis with Statkraft. This is your chance to contribute promoting sustainability and innovation, realise the potential of renewable energy and make a positive impact on our planet.
Why Statkraft?
Statkraft has been making clean energy possible for over a century. That's what we offer. 125 years of unrivalled expertise in supplying the world with what it needs most. We envision a world that runs entirely on renewable energy. Because in the fight against climate change, we don't see renewable energy as part of the solution – we believe it must be the solution and we need your help in doing that. With us, you'll shape and build a career that is truly forward-facing with many amazing opportunities and offerings to match.
Working in Business Development
From helping to originate renewable power plants, developing the technologies that power energy storage, green hydrogen, data centres and EV charging infrastructures, to supporting our business solutions and corporate functions. With Statkraft, you'll be working and collaborating alongside other technology and digital experts to innovate, maintain and provide the world with renewable energy.
As a Senior Business Development Manager within the Business Development Iberia team, you will:
Create and develop new and profitable solar, wind and new business opportunities (i.e. storage, hybrid assets, green hydrogen) from identification of potential projects up to the development phase
Take an important role in the definition of the business plan for Statkraft to develop the pipeline in Portugal region
Lead strategic initiatives across the organization, explore new markets and assess disruptive business models and routes to market.
Evaluate the economic and technical feasibility of projects, leading greenfield, co-development and M&A opportunities.
Develop market intelligence, commercial and regulatory analysis to support business development to the Iberia team
Help managing engineering studies, environmental impact assessment and other technical staff in connection to the projects
Manage and coordinate with all project stakeholders, as well as relationships with government bodies at all levels, co-developers, TSO/DSO, landowners and consultants.
Close cooperation with other units of the group and participate in team meetings of Statkraft worldwide on a regular basis
About you:
We look for a Senior Business Development Manager with the essential skills to future-proof our business and renewable energy solutions. That includes knowledge in:
8+ years of experience in a similar role
A balanced technical and financial background
A wide vision of the renewables market (wind and solar) and a versatile set of skills gathered from diverse energy projects and environments
Knowledge of Portuguese market and demonstrated permitting process experience
Experience in the Portuguese renewable space, strong networking and/or good project valuation competence will be considered as a plus
Accurate and structured working method with an emphasis on details
Good team-player with high interpersonal and communication skills
Commercial drive and motivation to build the business
Creative mindset and ability to work autonomously
Fluent English and Portuguese language
Knowledge of Spanish language will be considered as a plus
At Statkraft, we're always looking for people with great social and communication skills. People who love to lead, teach and help others learn.
What we offer
A career with Statkraft is a career filled with purpose – meaning that every employee is not just making a living, they are making a real difference to the planet, our communities and the future. Together, we work on the front lines of changing the game for renewable energy. From hydrogen development to algorithmic trading and everything in between. We have 125 years of expertise in creating the technologies that put ecosystems, communities and our environment first. With us, you'll shape a career that is truly forward-facing with many amazing opportunities and offerings to match. This includes:
A very competitive and flexible benefit package
Unlimited learning opportunities at various levels of the organisation including Linkedin Learning and inspiring leadership programs like IMD
The chance to grow your career alongside a truly global network of experts, leaders, specialists and graduates from different countries and backgrounds
The opportunity to work somewhere with pride, and to be able to honestly say "My work is contributing to saving the planet"
A work culture that puts emphasis on the individual, offering flexible working solutions, parental leave and work life balance principles (local specific)
A focus on fun outside of work, supported by various team building activities
Monetary childcare subsidy to support you and your family (local specific)
Statkraft offers competitive terms of employment and benefits schemes, and we're a trusted employer that puts the safety of our people first. We believe that a safe and healthy working environment is a matter of choice, not chance.
Statkraft manages critical infrastructure and services in several countries. The applicant must be eligible for security clearance and authorisation.
Bedrift

Statkraft AS

Søknadsfrist

01.06.2022

Bransje:

Kraftproduksjon

Utdanningskrav:

Påkrevet

Arbeidserfaring:

Ønskelig

Adresse:

0283, OSLO
OSLO
Norge

Antall stillinger:

1

karriere-kode:

4481841

Oppdatert 03.03.2022