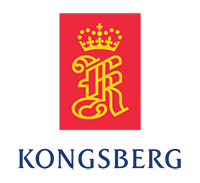 Bedrift

Kongsberg Gruppen

Søknadsfrist

30.06.2022

Stillingsfunksjon:

Sales & marketing

Stillingstype:

Day

Bransje:

Holdingselskaper

Utdanningskrav:

Påkrevet

Arbeidserfaring:

Ønskelig

Adresse:

3616, KONGSBERG
KONGSBERG
Norge

Antall stillinger:

1

karriere-kode:

4649685

Oppdatert 30.06.2022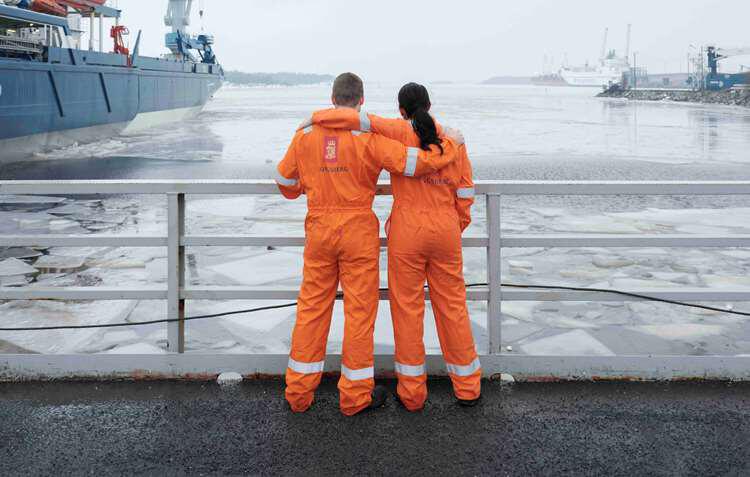 Utgått annonse
Søknadsfristen for denne jobbmuligheten er passert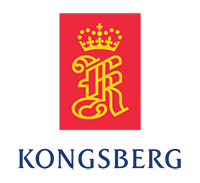 Kongsberg Gruppen
Sales Support Engineer
Holdingselskaper
Kongsberg Maritime, a subsidiary of KONGSBERG, is a global marine technology company, providing innovative and reliable technology solutions for all marine industry sectors including: merchant, offshore, subsea and naval. Headquartered in Kongsberg, Norway, the company has manufacturing, sales and service facilities in 34 countries. Kongsberg Maritime is part of KONGSBERG, an international, knowledge-based group delivering high-technology systems and solutions to clients within the oil and gas industry, merchant marine, defense and aerospace
Our Global Customer Support division is responsible for Kongsberg Maritimes services, upgrades and support in the aftermarket. Our 2300 employees are present in 35 different countries around the world. During the operational lifetime of more than 30.000 installations, we ensure cost-efficient delivery of services, upgrades and spare parts in order to secure availability and predictability to our customers.
We want to increase our focus on data driven sales through extended focus on proactive maintenance planning in close cooperation with customers and internal stakeholders across Kongsberg Maritime' product portfolio. To support our Aftermarket Sales Managers in Norway, Sweden and Finland with these activities are we looking for a sales support engineer who can join the aftermarket sales team.
Key Accountabilities:
Support Aftermarket Sales Managers identifying customers and vessels scheduled for overhaul/maintenance.
Through analysis of data, prioritize and propose customers where we believe we will gain most benefit.
Support Aftermarket Sales Mgr. in preparing maintenance planning packs across entire KM portfolio of products.
Monitor and follow up maintenance planning opportunities in close cooperation with Aftermarket Sales Manager.
Pro-actively look for new opportunities both with existing and new customers.
Contribute to continuous process improvement and maximize utilization of supporting tools and systems. (Dynamics365)
Qualifications and experience
Knowledge and experience from working in Marine market
Competent user of Microsoft Office
Good communication skills in English
Knowledge of KM product portfolio if highly preferred.
You are able to
Act on own initiative, make things happen and accepts responsibility for the results
Adhere to company rules and procedures and execute plans with commitment and determination
Use a methodical and systematic approach, plan ahead, define clear priorities and allocates resources effectively
Analyze complex issues and problems and come up with rational judgments
Communicate in a clear, precise, and structured way
Co-operate well with others, share knowledge, experience, information, and support others in the pursuit of team goals
What we can offer you
With us, you will be offered a competitive salary and benefit package with good development opportunities in an international environment. We have flexible work hours and holiday arrangements in addition to a good pension and insurance scheme. We offer an inspiring and safe work-environment and the possibility to work with sustainable and exciting solutions for the future.
Work location
KM Location in Norway, Sweden, Finland
Point of contact
Tim van Toor
Roger Grytten
At Kongsberg, we believe in tackling challenging problems and delivering extreme performance for extreme conditions. We do that through excellent products and services developed for delivering the greatest benefits to our customers.
WORLD CLASS – through people, technology and dedication
Bedrift

Kongsberg Gruppen

Søknadsfrist

30.06.2022

Stillingsfunksjon:

Sales & marketing

Stillingstype:

Day

Bransje:

Holdingselskaper

Utdanningskrav:

Påkrevet

Arbeidserfaring:

Ønskelig

Adresse:

3616, KONGSBERG
KONGSBERG
Norge

Antall stillinger:

1

karriere-kode:

4649685

Oppdatert 30.06.2022