Bedrift

Kongsberg Gruppen

Søknadsfrist

26.02.2023

Bransje

Holdingselskaper

Utdanningskrav

Påkrevet

Arbeidserfaring

Ønskelig

Adresse

3616, KONGSBERG
KONGSBERG
Norge

Antall stillinger

1

karriere-kode

4982091

Oppdatert 26.02.2023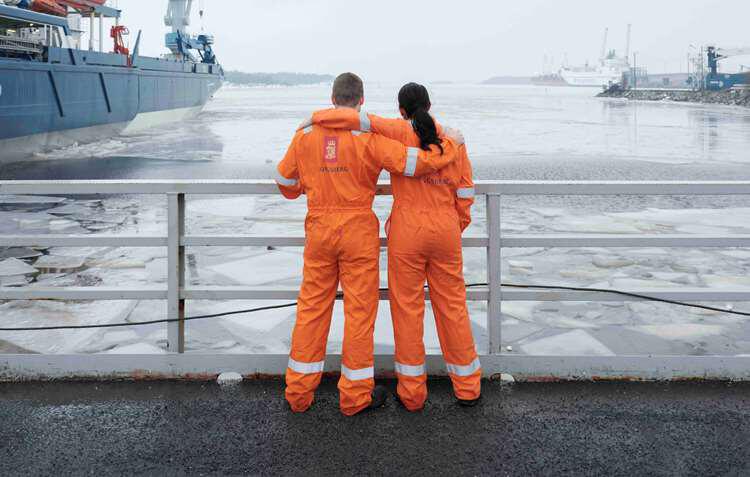 Utgått annonse
Søknadsfristen for denne jobbmuligheten er passert
Kongsberg Gruppen
Sales Manager
Holdingselskaper
To meet an exciting future, we are looking for a highly motivated and determined Sales Manager to be responsible for a dedicated portfolio of our customers in Norway or Iceland. You will join an experienced team in the Global Customer Support division in Kongsberg Maritime and be a strong contributor to maximize our sales potential.
In the role as Sales Manager / Customer Relationship Manager, you should be collaborative and show excellent communication skills. You will work with stakeholders in the organization to support our customers the best way possible, being both relation and proactive. You have experience from working in close relation with customers, show a strong technical understanding, and a willingness to find the best solutions for our customers. In this role you will be given flexibility and responsibility.
Key accountabilities
Sales Manager / Customer Relationship Management for a dedicated customer portfolio in Norway including:
Aftermarket Sales of all Kongsberg Maritime's products in close cooperation with the different Products Sales Teams
Develop sales plans and pipeline
Drive profitable aftermarket sales growth
Customer relation responsibility and key contact person from Aftermarket sales and services
Contribute to budget and order intake
Follow and contribute to continuous improvements in Aftermarket Sales processes
Qualifications and experience:
Relevant technical background, preferably from the maritime industry
Extensive experience from communication with internal and external customers
Verbal and written communication skills in Norwegian and English
Travel as required
This employment may require security clearance by the Norwegian National Security Authority. For more information visit www.nsm.no.
You are able to:
act on own initiative, make things happen and accepts responsibility for the results
focus on bottom-line results, identify potential risks and monitor the financial impact of own activities
make an impact, convince and persuade others and promote plans and ideas successfully
build a useful network of contacts and relationships and utilizes it to achieve set goals
adhere to company rules and procedures and execute plans with commitment and determination
co-operate well with others, share knowledge, experience, information and support others in the pursuit of team goals
What we can offer you
With us, you will be offered a competitive salary and benefit packages with good development opportunities in an international environment. We offer an inspiring and safe work-environment and the possibility to work with sustainable and exciting solutions for the future.
Work location
One of Kongsberg Maritime's locations in Norway
Point of contact
Astrid Opsjøn Langset, Head of Aftermarket Sales, Norway, and Iceland, +47 90762700
Our Global Customer Support division is responsible for Kongsberg Maritimes services, upgrades and support in the aftermarket. Our 2300 employees are present in 35 different countries around the world. During the operational lifetime of more than 30.000 installations, we ensure cost-efficient delivery of services, upgrades and spare parts in order to secure availability and predictability to our customers.
At Kongsberg, we believe in tackling challenging problems and delivering extreme performance for extreme conditions. We do that through excellent products and services developed for delivering the greatest benefits to our customers.
WORLD CLASS – through people, technology and dedication
Bedrift

Kongsberg Gruppen

Søknadsfrist

26.02.2023

Bransje

Holdingselskaper

Utdanningskrav

Påkrevet

Arbeidserfaring

Ønskelig

Adresse

3616, KONGSBERG
KONGSBERG
Norge

Antall stillinger

1

karriere-kode

4982091

Oppdatert 26.02.2023