Bedrift

DFDS AS

Søknadsfrist

04.12.2022

Utdanningskrav

Påkrevet

Arbeidserfaring

Ønskelig

Adresse

, Immingham
England
search.country.UNITED KINGDOM

Antall stillinger

1

karriere-kode

4891969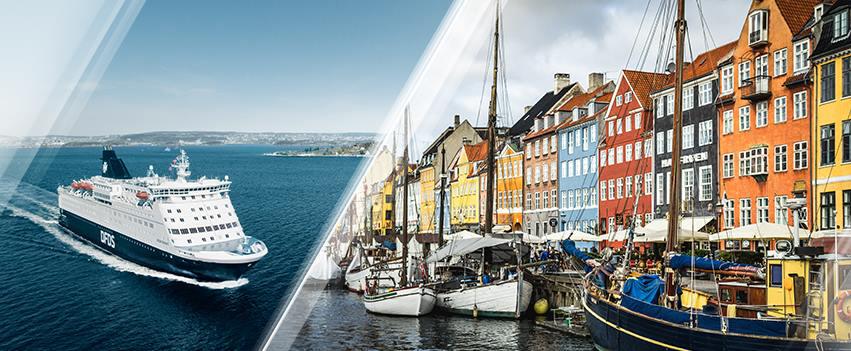 DFDS AS
Ro Ro Operations Team Leader
DFDS Seaways are based on the Port of Immingham, which is the UK's largest port by tonnage, handling around 46 million tonnes of cargo every year, currently operating on a site which spans 177-acres. To put that into perspective that is the same size as Disney Land, Paris!!! It consists of 2470 trailer bays, 3000 automotive bays and facilitates the handling of 35 vessel sailings every week!! There are over 100 pieces of Terminal equipment including the largest mobile crane within Immingham. DFDS also operate 80,000sqm of warehousing capacity across 9 warehouses, storing the multitude of products that are shipped into Immingham.
Are you looking for progression in a dynamic and forward-thinking company and have an outstanding attitude to working safely in an incredibly busy environment?
DFDS are looking for a Ro Ro Operations Team Leader to work at Immingham. This will be a 4 on 4 off shift pattern, working between days / evenings. You will proactively organise and supervise all working operations and associated staff or any allocated Ro-Ro, Lo-Lo, conventional vessels, and any / all associated Terminal activities.
The successful candidate will work closely with Operational Management and Supervisors to plan and prioritise work; identify any existing or potential problems and agree how they should be resolved, obtain information about berthing, working, and sailing times so that work can be scheduled and prioritized.
Review and re-allocate resources if the need and priorities change, working within budgetary limits as defined by management, look for and recommend any new methods of working that could improve efficiency or reduce costs.
Ensure that the Terminal is kept clear, clean, and safe for working always, work with the Equipment Centre, and Terminal & communicate with routes regarding equipment shortages.
Ensure all associated damage, accident, incidents, near misses, hazards and environmental issues are reported via the correct reporting procedure.
Supervise, support, and advise the Port Operatives to help them to carry out their associated tasks, and resolve any operational problems.
If this sounds like a role that suits you to a tee, please get in touch!!! You will receive an annual salary of £38,000 along with some amazing benefits.
Now about what we can give you. You'll be able to access some fantastic benefits such as:
Life assurance cover
Contributory company pension scheme
Holiday Purchase Scheme
Free ferry travel for up to 4 guests between Dover and Calais / Newcastle and Amsterdam with no limit on trips
Full employee assistance programme including:
Proactive financial, emotional, mental and physical health care support including face to face counselling, fast 24/7 access to a GP, a second medical opinion and legal support for colleagues and their family
Huge range of retail discounts from high street and online retailers
Cashback on health care including dental, optical, physiotherapy, prescriptions, specialist consultations and much more
Access to Thrive, our award-winning Wellbeing platform
Access to mental health first aid and opportunity to join support webinars with a focus on all areas of positive wellbeing
Who We Are: DFDS provides shipping and transport services in Europe, generating annual revenues of EUR 1.9bn. To over 8,400 freight customers, we deliver high performance and superior reliability through shipping and port terminal services, and transport and logistics solutions. For six million passengers, we provide safe overnight and short sea ferry services. Our 10,000 employees are located on ships and in offices across more than 20 countries. DFDS was founded in 1866, is headquartered in Copenhagen, and listed on Nasdaq Copenhagen. In the UK, DFDS prides itself on having signed the Armed Forces Covenant and membership of the Apprenticeship Diversity Champions Network.
Interested? Apply now! To apply for this role please submit your CV no later than the closing date of Sunday 4th December 2022
Bedrift

DFDS AS

Søknadsfrist

04.12.2022

Utdanningskrav

Påkrevet

Arbeidserfaring

Ønskelig

Adresse

, Immingham
England
search.country.UNITED KINGDOM

Antall stillinger

1

karriere-kode

4891969