Bedrift

Kongsberg Gruppen

Søknadsfrist

30.11.2023

Bransje

Holdingselskaper

Utdanningskrav

Påkrevet

Arbeidserfaring

Ønskelig

Adresse

0000, Horten
HORTEN
search.country.NORGE

Antall stillinger

1

karriere-kode

5437164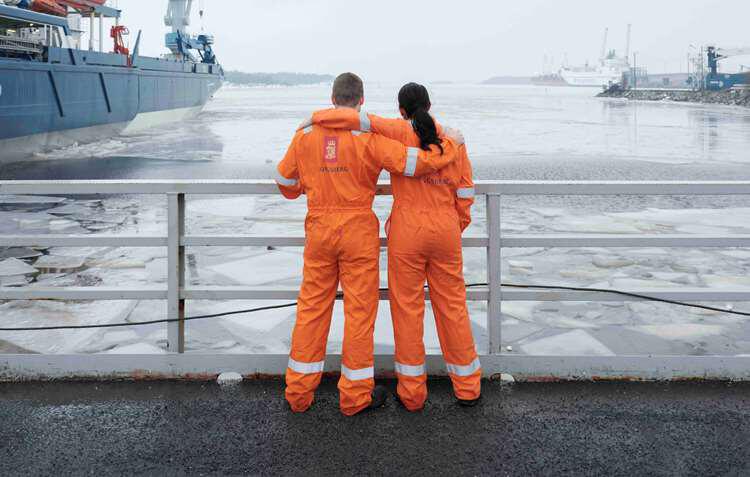 Kongsberg Gruppen
R&D Engineer – Electronics Design
Holdingselskaper
Kongsberg Discovery is a global marine technology company, providing innovative and reliable technology solutions for all marine industry sectors including merchant, offshore, subsea and naval. Headquartered in Horten, Norway, the company has manufacturing, sales and service facilities world wide
We are a world leader within positioning and communication systems used in a wide range of marine operations within research and energy sector. Our products and systems, HiPAP and cNODE are fully developed and produced by Kongsberg Discovery.
Over the years we have built KONGSBERG Discovery to become a world leader within acoustic sensors for every kind of maritime use and we are continuously developing new and improved systems to meet global environmental challenges.
We are expanding our business and are looking for engineers and Tech leads that want to be a part of our dedicated development team shaping the future systems for underwater positioning and communication systems.
https://www.kongsberg.com/no/maritime/products/Acoustics-Positioning-and-Communication/
By joining us, you will belong to an interdisciplinary team with a mix of young and more experienced colleagues and will be able to learn from highly competent experts. Together we develop solutions that aim to improve the global environment. There is a chance to make important contributions both to the international maritime markets and to the future of our company.
Welcome to our team!
Examples of tasks and responsibilities in our group
Development of electronics for extreme performance in extreme conditions
Digital, analogue, high speed and mixed signal design
Signal conditioning and processing
Power electronics and DC/DC converters
Embedded systems and FPGA
Low noise acoustic front-end design
Hands-on verification and problem solving
Analysis and documentation
Requirement
BSc / MSc degree in Electronics design, Cybernetics, Physics or equivalent
Personal Qualities
Innovative and able to think outside the box
Curious
Systematic and accurate execution of tasks delivered on time
Collaborative
Analytic approach to problem solving
We offer
Challenging tasks
Inspiring and international working environment
A chance to contribute to a sustainable future
A variety of career development opportunities within KONGSBERG
Good work-life balance through hybrid solutions and flexible working hours
A varied workday with design, practical lab-work and sea trials locally in Horten
Good pension and Insurance schemes
Are you interested in more information or curious about the position? Contact Knut Lian, +47 928 33 894
Employment with us may require security clearance by the Norwegian National Security Authority for more information nsm.no.
In KONGSBERG we value diversity and welcome applicants of all genders, ages, abilities, orientations, and beliefs.
Bedrift

Kongsberg Gruppen

Søknadsfrist

30.11.2023

Bransje

Holdingselskaper

Utdanningskrav

Påkrevet

Arbeidserfaring

Ønskelig

Adresse

0000, Horten
HORTEN
search.country.NORGE

Antall stillinger

1

karriere-kode

5437164