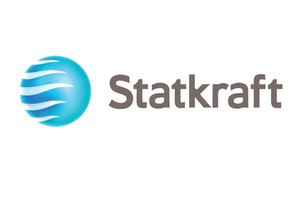 Bedrift

Statkraft AS

Søknadsfrist

30.07.2022

Bransje:

Kraftproduksjon

Utdanningskrav:

Påkrevet

Arbeidserfaring:

Ønskelig

Adresse:

0283, OSLO
OSLO
Norge

Antall stillinger:

1

karriere-kode:

4621564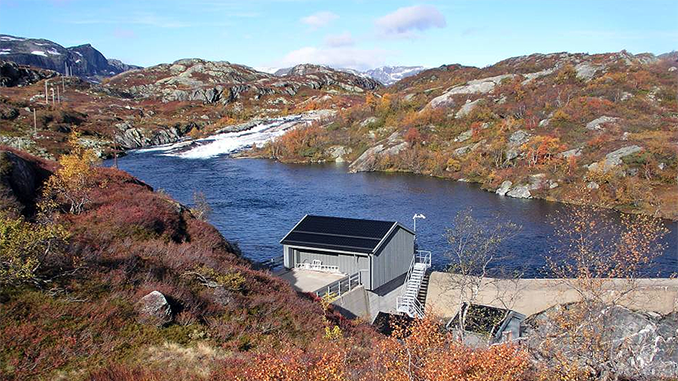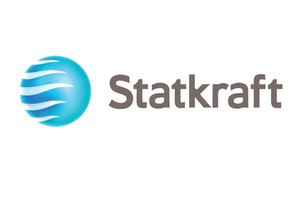 Statkraft AS
Quantitative Developer
Kraftproduksjon
Quantitative Developer, Trading & Origination
Location: Oslo, Norway/London, UK / Dusseldorf, Germany
Statkraft is Europe's largest generator of renewable energy. As a major player in the energy wholesale market, we are developing green power solutions for renewable energy producers and companies from trade and industry. We support our customers on the way to a 100% renewable electricity supply. Join the team and take part in creating tomorrow's energy world!

Working in Digitalization, Trading & Origination (T&O)
As part of the Trading & Origination Department, the Digitalization Unit is an exciting and newly established division with the specific remit of driving forward T&O's digitalisation agenda. The Digitalization Unit will play a crucial and fundamental role in enabling that the Trading & Origination Department delivers on its strategic targets of expanding both the proprietary trading and customer service businesses.
The new unit will work in partnership with the Trading & Origination teams building a competitive edge for our commercial business via data and digitalization. Working as part of a high performing team, it is anticipated that the Digitalization Unit will quickly be able to make an impact through innovative process improvements, knowledge share and project delivery. It will also provide an essential strategic partnering bridge between the needs of the business and the IT solutions available.
We are now looking for Quantitative Developers to join our Digitalization Unit. You will be part of a team of quantitative developers responsible for developing models and analytics for our trading teams, in close collaboration with our stakeholders and the IT department. You will report to the Head of Quantitative Development.
This role can be located either in Oslo, London or Dusseldorf.
Your responsibilities will include:
Build and develop models and analytics for our trading & origination teams

Partner with the desk analysts to translate their requirements into technology solutions, tools, models and analytical libraries to support analysis and trading decisions

Develop and document robust market models, maintain and continuously improve them

Run challenging projects while coordinating between business, IT and other resources

Own the requirements and collaborate with IT on the development of the platform for analytics, integrating both real-time and historical market data
Contribute to further developing the business and its profit by establishing models and procedures that facilitate extracting the market value of our T&O portfolio
Master of Science or PhD in the area of Finance, Science, Technology, Engineering, Physics or Mathematics with strong quantitative focus
Experience as a quantitative developer (ideally in a trading environment)

Strong analytical skills and commercial mindset

Strong understanding of quantitative modelling across asset classes. Modelling and programming experience

Experience from short and/or long term energy markets

Strong coding, model development and data management capabilities and specifically:
Git, Python 3.6+, Anaconda/Miniconda, PyCharm

Optional: Docker, C# .NET, C++ (and Python integration), Jira, Confluence, Gitlab

Advantageous: Experience with Microsoft Azure, algorithmic trading
Ability to solve analytical problems in limited time when necessary

Strong interpersonal skills with the ability to collaborate and communicate well across various environments
Fluent in English, both oral and in writing
A career with Statkraft is a career filled with purpose – meaning that every employee is not just making a living, they are making a real difference to the planet, our communities and the future. Together, we work on the front lines of changing the game for renewable energy. From hydrogen development to algorithmic trading and everything in between. We have 125 years of unrivalled expertise in creating the technologies that put ecosystems, communities and our environment first. With us, you'll shape a career that is truly forward-facing with many amazing opportunities and offerings to match. This includes: 
Extensive professional and personal learning and development opportunities

The chance to grow your career alongside a truly global network of experts, leaders, specialists and graduates from different countries and backgrounds 

A diverse workplace with regard to gender, age and cultural background
Statkraft offers competitive terms of employment and benefits schemes, and we're a trusted employer that puts the safety of our people first. We believe that a safe and healthy working environment is a matter of choice, not chance. 
Statkraft manages critical infrastructure and services in several countries. The applicant must be eligible for security clearance and authorisation.  
Bedrift

Statkraft AS

Søknadsfrist

30.07.2022

Bransje:

Kraftproduksjon

Utdanningskrav:

Påkrevet

Arbeidserfaring:

Ønskelig

Adresse:

0283, OSLO
OSLO
Norge

Antall stillinger:

1

karriere-kode:

4621564