Bedrift

Kongsberg Gruppen

Søknadsfrist

15.09.2023

Bransje

Holdingselskaper

Utdanningskrav

Påkrevet

Arbeidserfaring

Ønskelig

Adresse

, New Orleans, Louisiana
Louisiana
search.country.UNITED STATES

Antall stillinger

1

karriere-kode

5294945

Oppdatert 08.08.2023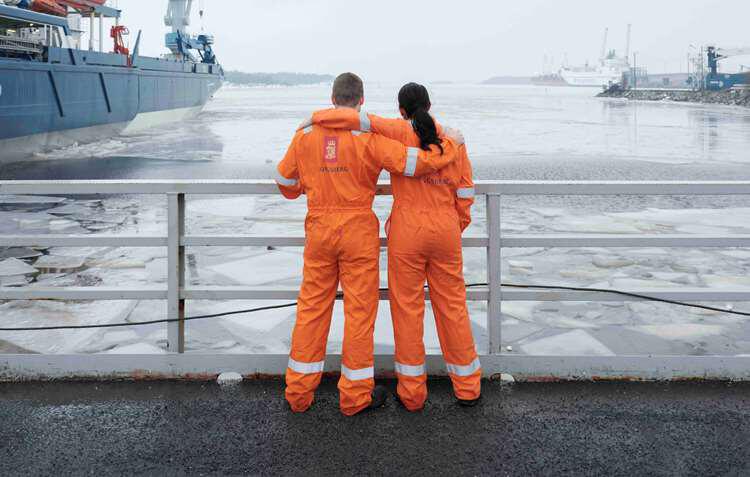 Utgått annonse
Søknadsfristen for denne jobbmuligheten er passert
Kongsberg Gruppen
Project Manager - Programs (NOLA)
Holdingselskaper
Kongsberg Discovery, a subsidiary of KONGSBERG, is a global underwater technology company, providing innovative and reliable technology solutions for all marine industry sectors including merchant, offshore, subsea, and naval. Headquartered in Kongsberg, Norway, the company has manufacturing, sales, and service facilities in 34 countries. Kongsberg Discovery is a market leader in systems for positioning, surveying, navigation, and automation. Important markets include countries with significant offshore and shipyard industries. We are determined to provide our customers with innovative and reliable marine electronics that ensure optimal operation at sea.
At KONGSBERG, we believe in tackling challenging problems and delivering extreme performance for extreme conditions. We do that through excellent products and services developed for delivering the greatest benefits to our customers.
WORLD CLASS – through people, technology, and dedication
For inspiration and more info watch this video and visit: Kongsberg website
What we can offer you:
Competitive compensation packages
Fully subsidized health & welfare benefits with an option of a high deductible plan which includes an employer contribution towards your health savings account
Fully subsidized dental and vision coverage
Up to 5% employer match program
Flexibility with Paid Time Off
Career growth opportunities
Safe and collaborative culture
There has never been a more exciting time to work for Kongsberg Discovery than right now. With us, you will be in the forefront of enabling the business to achieve their objectives through the role as Project Manager. You will be joining the organization at a time when digital innovation is key to the success of the company, and we want people to help us shape this journey.
The Project Manager is responsible for the planning, preparation, and execution of our naval new building projects to time, cost, and delivery schedules. As the Project Manager, they will be responsible for responding to internal and external customers regarding project management on selected projects. This person will be accountable for managing the delivery of these select naval newbuild projects. The Project Manager takes complete ownership of their projects, the teams associated, and the interactions between the team and their customers or end users.
Key Accountabilities:
Contact point towards customer in all topics related to the project
Contact point toward end user in all topics related to the project
Delivery schedule planning, delivery documentation, and shipping documentation
Maintain ERP contract structure
Maintain FAR/DFAR and other compliance associated with contract structure.
Maintain risk register and manage risks
Maintain and plan project timeline, major milestones, and delivery.
Change order management (contract and technical specification related)
Project cost control and follow-up
Initiate invoicing and payment follow-up
Quarterback the communication between vendors and KM Inc and direct to the technical expert if needed (i.e. Engineers, Procurement Team, etc.)
Continually assess project and team performance and strive for improvement.
Planning of local training IAW Product Centre instructions
Production Schedule Planning
Resource planning and management
Acceptance test documentation (FAT)
Commissioning planning (HAT/SAT)
Warranty/Claim management
Coordinate classification of purchased items
Manage Product Classification
Valuable Skills/Abilities:
Structured mind-set and work methodology, with the capability to understand and drive highly diversified tasks and resources.
Dependable to take complete ownership of their projects.
Enthusiastic and driven to not only complete their projects within time, scope, and cost, but to do so in a way that aligns with the values and mission of Kongsberg.
Takes initiative at their level to make decisive decisions that align with the overall strategic mission of KUTL Programs and Kongsberg Discovery.
Committed and reliable with steadfast integrity.
Uses strong judgement and reports when issues arise.
Seeks knowledge in their field and projects assigned.
Good written and verbal communication with both internal and external customers
High level of customer service skills
Positive attitude and ability to work well with other departments, product centers, regional offices, outside vendors, customers, and end users.
Qualifications and Experience:
Bachelor's degree or higher preferred
Demonstrable Project Management skills and experience preferred
Financial background is a benefit
Work Location: New Orleans, Louisiana
Hybrid work schedule (2 days a week remote) may be an option.
KONGSBERG provides equal employment opportunities to all employees and applicants for employment and prohibits discrimination and harassment of any type without regard to race, color, religion, age, sex, national origin, disability status, genetics, protected veteran status, sexual orientation, gender identity or expression, or any other characteristic protected by federal, state or local laws.
Bedrift

Kongsberg Gruppen

Søknadsfrist

15.09.2023

Bransje

Holdingselskaper

Utdanningskrav

Påkrevet

Arbeidserfaring

Ønskelig

Adresse

, New Orleans, Louisiana
Louisiana
search.country.UNITED STATES

Antall stillinger

1

karriere-kode

5294945

Oppdatert 08.08.2023