Bedrift

DFDS AS

Søknadsfrist

03.06.2022

Stillingstype:

Day

Utdanningskrav:

Påkrevet

Arbeidserfaring:

Ønskelig

Adresse:

, Copenhagen
Region Hovedstaden
search.country.DENMARK

Antall stillinger:

1

karriere-kode:

4610086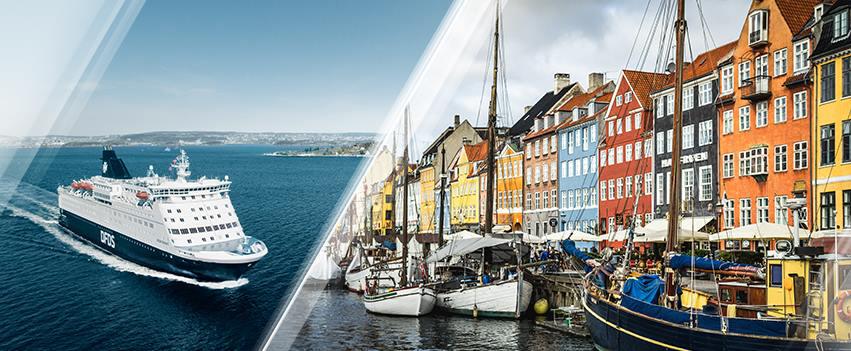 DFDS AS
Project Manager in Strategy & Consulting
Do you want to be part of an ambitious in-house strategy & consulting team with great colleagues? If so, this is the right place!
The Strategy & Consulting team (S&C) in DFDS supports the Executive Management and the different lines of business with consultancy services on various and very diverse strategic projects across the company. Our team consists of ex-management consultants driving projects of high strategic importance to DFDS spanning across strategy, M&A, operations, commercial and organizational topics.
To support this journey, we are looking to grow and strengthen our S&C team and are therefore seeking an ambitious strategy profile to join our team after summer. We expect you to be at graduate-level or graduate this summer (full time position).
The position
As a Project Manager, you will work alongside experienced ex-consultant colleagues and drive various types of projects. Your focus will be to support the business with all tasks needed for the project to become a success, this will include, but is not limited to:
Analytical work incl. problem solving, data analysis and business cases
Driving projects forward incl. project planning and management
Implementation of solutions and best practices
Involving, sparring, and coordinating with key stakeholders
Presenting key findings to e.g., executive management
Your role as an in-house consultant will vary. In some projects you will be responsible for driving the project forward, in others you will be part of a working group; analyzing issues and implementing solutions.
Examples of previous projects:
Strategic climate action plan to reduce DFDS' environmental footprint
Development, test, and implementation of autonomous trucks in cooperation with Volvo
Commercial due diligence and integration of recent acquisition of HSF Logistics Group
Greenfield establishment of two new routes from France to Ireland and UK
To support your development as a consultant and prepare you for your next role in DFDS there is extensive training and development curriculum in place that consists of both internal and external trainings.
The job is based in DFDS' Headquarters in Copenhagen, occasional travel to onsite locations across Europe will be necessary. You will be reporting to Andreas Björnsson, Head of Strategy & Consulting. Andreas Björnsson has a background from McKinsey & Co.
Qualifications
We take pride in a good atmosphere and teamwork meaning that it is important that you are ambitious, caring, sociable and highly capable of taking responsibility. You need to have a strong personal drive, a good sense of teamwork and general curiosity. We don't expect you to have consulting experience, but that you have the willingness and mindset to learn the consulting toolbox.
Furthermore, we expect you to have:
Relevant professional experience during studies e.g., within business development, strategy, finance, Private Equity or similar
Master's degree for instance in business administration, economics, finance, or strategy, but could also be from a technical university
Top grades from your studies
Experience within Excel and PPT
Full professional proficiency in English
The team
We are a team of passionate ex-management consulting colleagues bringing experience from a multitude of industries and practices. The team appreciates spending time together and regularly arranges off-sites, dinners, and other social events. Furthermore, we take pride in a supporting professional environment where colleagues are always ready to help.
In the beginning of your career, you will work side-by-side to one of the Senior Project Managers, allowing you one-on-one coaching from the start. However, due to the relatively small size of the team, you will have a high degree of responsibility and exposure to the Executive Management from the beginning of your career. The team successfully transitions several colleagues into commercial roles in the business every year and is proud of the track record.
Company background
DFDS is a leading player in the shipping and logistics industry in Europe and is underway in a large green transition of its entire operations along with an extensive digitalization journey. Furthermore, DFDS has a strong continuing record of acquiring businesses, leading to a doubling in company size over the last 12 years. Our strategic projects support these journeys in an industry that is also undergoing significant change. This includes an all-encompassing sustainability transformation, digitizing a traditionally handheld industry, consolidation resulting in much M&A activity, rapid technology changes such as autonomous transport and many players pursuing value chain integration strategies – all things which will drastically change the industry landscape.
Sounds interesting?
Apply as soon as possible! Upload your CV, cover letter and transcripts. Interviews will be held on an ongoing basis, with first round expected end May. You are always welcome to reach out to our head of Strategy & Consulting Andreas Björnsson (anbjo@dfds.com) if you want to know more or have any questions.
Bedrift

DFDS AS

Søknadsfrist

03.06.2022

Stillingstype:

Day

Utdanningskrav:

Påkrevet

Arbeidserfaring:

Ønskelig

Adresse:

, Copenhagen
Region Hovedstaden
search.country.DENMARK

Antall stillinger:

1

karriere-kode:

4610086