Bedrift

DFDS AS

Søknadsfrist

30.06.2022

Stillingstype:

Day

Utdanningskrav:

Påkrevet

Arbeidserfaring:

Ønskelig

Adresse:

, Vlaardingen
Zuid-Holland
search.country.NETHERLANDS

Antall stillinger:

1

karriere-kode:

4560790

Oppdatert 10.06.2022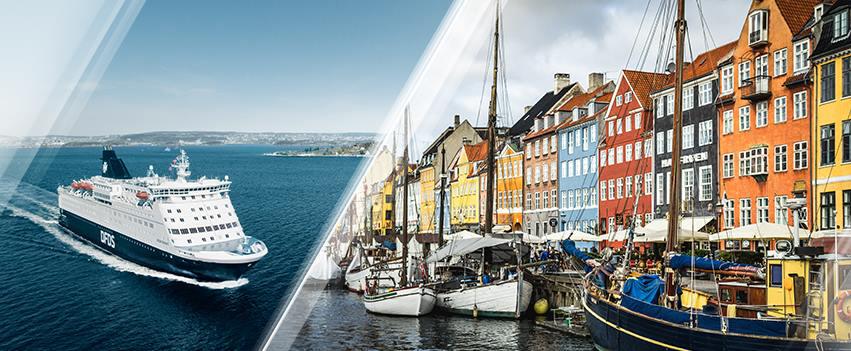 DFDS AS
Project Manager, BU Continent Dry
Project Manager, BU Continent Dry
Do you want to be in the centre of a changing and growing European Logistics company? Where you will play an important role of the development of BU Continent Dry from strategic to tactical and financial level? Then we are looking for you.
BU Continent Dry is looking for a project manager to support on the strategy towards doubling the business by 2026, via organic growth and M&A. Moreover, maintaining and further develop on the profitability also is part of the key tasks. The ideal candidate will with their project management skills contribute to the ongoing professionalisation of BU Continent Dry and will ideally be located in The Netherlands.
Your roles and responsibilities include the following:
You will be responsible for starting up and leading projects from start to finish. You set up the necessary processes and coordinate with all internal and external stakeholders. You will prepare and guide decision-making on the start and progress of projects. You will also be involved in various cross-functional projects
You will be part of the execution and follow up of the organic growth targets towards 2026
You will be part of M&A activities, including business plans, due diligence and the full integration of potential new acquired companies
You will play an active role in maintaining and continuously improving current EBIT margins in the businesses by playing an active, hand on role, whilst maintaining the overall picture
Be part in the development and implementation on the main focus areas: part loads, contract logistics, sustainability, diversity and digitalization, all with taking into account collaboration
With your proactive attitude, knowledge and experience, you give advice, whether requested or not, on potential improvements. You will also be a strong business partner for local business management. You will be the turn table between the local business in BU Continent Dry and HQ in Copenhagen
The above duties and responsibilities are intended to describe the general nature and requirements of the role and are not intended to be an exhaustive list. In order to achieve business objectives, other duties may be included
Profile:
3-5 years of combined experience as a project manager or leading consulting projects. The candidate can also be in early career with the right background and attitude
Strong understanding of project management reporting including project status, milestones, financial reporting, forecasting and benchmarking
Ability to apply strong analytical and problem-solving skills to assist in establishing, improving and driving adoption of the PMO business processes; producing detailed written/visual documentation, data modelling (excel) and presentations (power point)
Ability to work collaboratively across teams; you can easily switch between running projects with multiple stakeholders to running a project hands-on focussed on 1 specific topic or business
Able to collaborate and communicate on different levels in the organisation, from local business to MD- to VP- and HQ level
You are a selfstarter, proactive and can work independently
Excellent written and verbal communications
Ability to work under pressure and meet tight deadlines while still maintaining high quality standards
You are outgoing, friendly and have a personal drive. Moreover, you are responsible, understand the importance of keeping deadlines and have a good sense of humour.
What we offer
An unique chance to be part of further expanding BU Continent dry. We offer you an interesting workplace, working in a financially strong company with growth ambition and focus on social responsibility. You will get to work with many different professional groups and colleagues. Focus on personal development. Possibilities to grow and expand into different roles over time, including P&L responsible, as the continent dry is expanding.
Interested? Please don't hesitate to apply via the button or send your cv to dfds.job.nl@dfds.com. We look forward to meeting you!
Bedrift

DFDS AS

Søknadsfrist

30.06.2022

Stillingstype:

Day

Utdanningskrav:

Påkrevet

Arbeidserfaring:

Ønskelig

Adresse:

, Vlaardingen
Zuid-Holland
search.country.NETHERLANDS

Antall stillinger:

1

karriere-kode:

4560790

Oppdatert 10.06.2022