Bedrift

Kongsberg Gruppen

Søknadsfrist

01.02.2023

Bransje

Holdingselskaper

Utdanningskrav

Påkrevet

Arbeidserfaring

Ønskelig

Adresse

3616, KONGSBERG
KONGSBERG
Norge

Antall stillinger

1

karriere-kode

4943594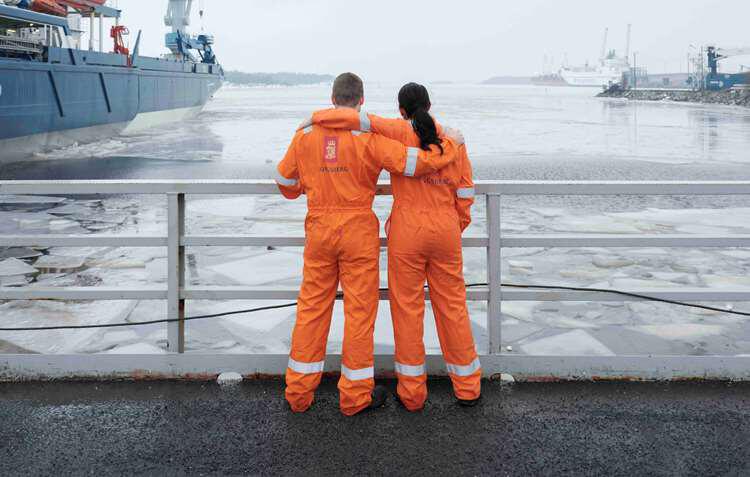 Kongsberg Gruppen
Project Manager - Aftemarket Projects
Holdingselskaper
We have an exciting opportunity as Project Manager for Upgrades and Modification. In this role you will manage a portfolio of small and efficient delivery projects towards worldwide customers. We deliver upgrades and modifications on control systems to end customers in the Kongsberg After Market.
Our projects have a typical lifespan from weeks to a year, and you will typically be responsible for 25-40 projects in various phases. You will deal hands-on with both project teams and customers in the offshore market.
We are looking for you that enjoy handling both internal and external customers and take pride in you work. If you also identify with our values; determined, innovative, collaborative, reliable and consider yourself motivated to work with a diverse team and further develop our customer satisfaction, then you might be the candidate we are looking for.
Key accountabilities
Plan, manage and control a portfolio of After Market projects
Establish and maintain good customer relations
Handle and secure variation orders during the projects
Support the sales organization with project/technical expertise
Qualifications and experience
Bachelor's degree within engineering
Experience with customer relations
Experience as Project Manager, or aspiring for such a challenge
Knowledge or interest in maritime operation and products
Fluent in English, both verbal and in writing
You are able to
Act on own initiative, make things happen and accepts responsibility for the results
Focus on bottom-line results, identify potential risks and monitor the financial impact of own activities
Build a useful network of contacts and relationships and utilizes it to achieve set goals
Provide your team with a clear direction, inspire and coordinate others and keep them focused on set goals
Use a methodical and systematic approach, plan ahead, define clear priorities and allocates resources effectively
Communicate in a clear, precise and structured way
What we can offer you
With us, you will be offered a competitive salary and benefit packages with good professional and personal development and career opportunities in an international environment. We have flexible work hours and holiday arrangements in addition to a good pension and insurance scheme. We offer hybrid working arrangement. We offer an inspiring and safe work-environment and the possibility to work with sustainable and exciting solutions for the future.
Work location
Kongsberg, Sandefjord (Torp)
Point of contact
Per Øyvind Krogh, +47 958 85 338 or Dag Førsund, +47 958 85 247
You will be part of our Global Customer Support division which is responsible for Kongsberg Maritimes services, upgrades and support in the aftermarket. Our 2300 employees are present in 35 different countries around the world. During the operational lifetime of more than 30.000 installations, we ensure cost-efficient delivery of services, upgrades and spare parts in order to secure availability and predictability to our customers.
At Kongsberg, we believe in tackling challenging problems and delivering extreme performance for extreme conditions. We do that through excellent products and services developed for delivering the greatest benefits to our customers.
WORLD CLASS – through people, technology and dedication
Bedrift

Kongsberg Gruppen

Søknadsfrist

01.02.2023

Bransje

Holdingselskaper

Utdanningskrav

Påkrevet

Arbeidserfaring

Ønskelig

Adresse

3616, KONGSBERG
KONGSBERG
Norge

Antall stillinger

1

karriere-kode

4943594