Bedrift

Kongsberg Gruppen

Søknadsfrist

26.03.2023

Bransje

Holdingselskaper

Utdanningskrav

Påkrevet

Arbeidserfaring

Ønskelig

Adresse

, Croatia
Grad Zagreb
search.country.CROATIA

Antall stillinger

1

karriere-kode

5068383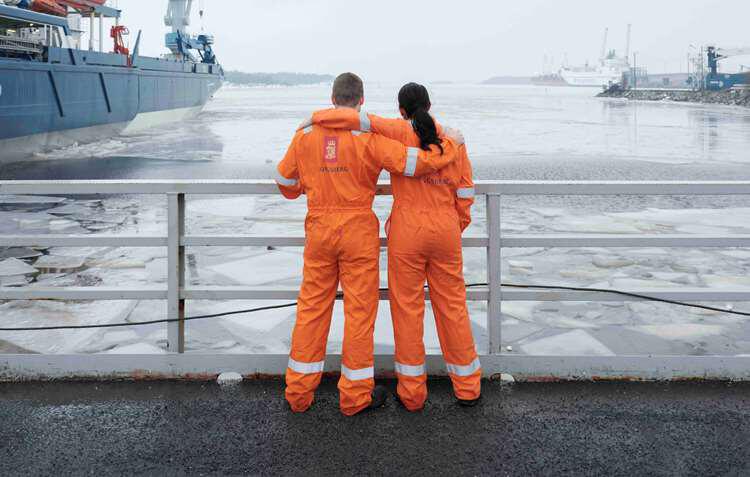 Kongsberg Gruppen
Project engineer – TELECOM / MARINE ELECTRONICS
Holdingselskaper
Project engineer – TELECOM / MARINE ELECTRONICS (m/f)
An exciting opportunity has arisen as Project engineer – TELECOM / MARINE ELECTRONICS (m/f), reporting to Head of Department Electrical Systems at Navis Consult, a KONGSBERG Company. As a member of a highly qualified team in the design of electrical systems, you will be responsible for the preparation of complete documentation for TELECOM / MARINE ELECTRONICS and support during equipment testing and commissioning.
Within the KONGSBERG Group, Navis Consult stands out as a european center for engineering services, while in the global shipbuilding market it acts independently and operates with a large number of shipyards around the world.
Key accountabilities
Execution of assigned tasks and documentation in accordance with the quality defined in the management system in general as well as according to governing rules, regulations, standards, specifications and / or procedures in particular
Independent execution of engineering tasks
Provide complete reports on the status of the task or possible problems in performing tasks
Performing other tasks as requested by position
Qualifications and experience
Bachelor/Master of Science, Electrical engineering/Marine Electronics (radiocommunication, telecom and IT area of expertise is advantage)
High knowledge of AutoCAD software
Good command of computer tools (MS Office)
Good command of English language (both oral and written)
3 years of work experience on tasks mentioned in section "Key accountabilities"

Additional qualifications and specialties
Knowledge of IT equipment (LAN), Intercom, CCTV, Public address, VHF/UHF, GMDSS, TV and similar marine communication systems.
Knowledge of IT technologies (CISCO and similar).
Knowledge of ships Radio communication systems
Working experience with equipment (service, installation, configuration and commissioning) and usage of hand tools and measuring equipment
You are able to
Ability to work in team in a global environment
Focus on achieving results and planned goals
Flexible and proactive when performing tasks
Communicate in a clear, precise and structured way
Follow company rules and procedures
Travel abroad from time to time, as needed
Possesion of driving licence is preffered
What we can offer you
An exciting and important position working for the world-leading supplier of maritime solutions
International work environment and multidisciplinary team collaboration
Professional development and career opportunities
We offer the possibility to work with sustainable and exciting solutions for the future
We offer the highest standard and working conditions
We offer flexible working hours / hybrid working arrangement
We offer competitive salaries and benefit packages
We offer financial support and paid leave in time of need, travel insurance, private additional health insurance, team buildings, etc.
Work location
Rijeka, Pula (Croatia)
Point of contact
Marin Reljić, Head of Electrical Department
Navis Consult, a KONGSBERG Company
Kongsberg Maritime, a subsidiary of KONGSBERG, is a global marine technology company, providing innovative and reliable technology solutions for all marine industry sectors including: merchant, offshore, subsea and naval. Headquartered in Kongsberg, Norway, the company has manufacturing, sales and service facilities in 34 countries. Kongsberg Maritime is part of KONGSBERG, an international, knowledge-based group delivering high-technology systems and solutions to clients within the oil and gas industry, merchant marine, defence and aerospace
Our Integrated Solutions Division is responsible for product and technology development, supply chain operations and project delivery for all Kongsberg's Automation, Bridge Systems and Electro products and solutions. Since the development of the first Dynamic Positioning system in the 1970's, Kongsberg Maritime has always been in the forefront of developing leading Automation and Bridge Systems, and the Integrated Solutions division is responsible for maintaining and further developing that substantial legacy.
At Kongsberg, we believe in tackling challenging problems and delivering extreme performance for extreme conditions. We do that through excellent products and services developed for delivering the greatest benefits to our customers.
WORLD CLASS – through people, technology and dedication
*Acquisition by employment agencies is not appreciated
Bedrift

Kongsberg Gruppen

Søknadsfrist

26.03.2023

Bransje

Holdingselskaper

Utdanningskrav

Påkrevet

Arbeidserfaring

Ønskelig

Adresse

, Croatia
Grad Zagreb
search.country.CROATIA

Antall stillinger

1

karriere-kode

5068383