Bedrift

Kongsberg Gruppen

Søknadsfrist

28.02.2023

Bransje

Holdingselskaper

Utdanningskrav

Påkrevet

Arbeidserfaring

Ønskelig

Adresse

, Horten
HORTEN
search.country.NORGE

Antall stillinger

1

karriere-kode

4974577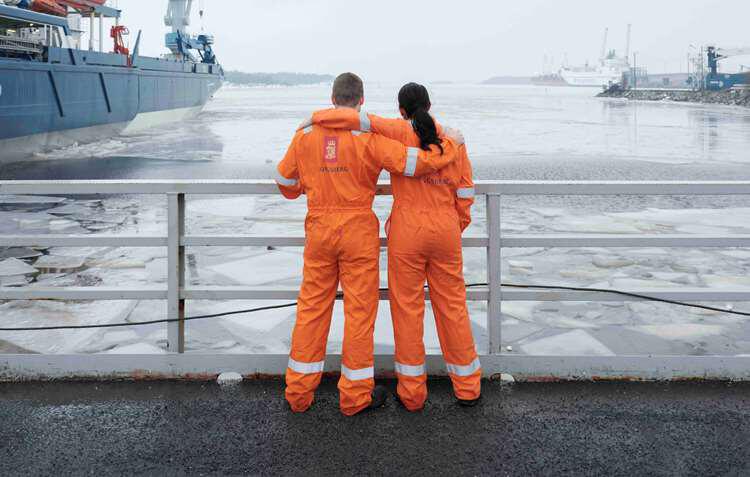 Kongsberg Gruppen
Project Engineer - Naval Service and Support
Holdingselskaper
An exciting opportunity has arisen as Project Engineer - Naval Service and Support. In this role, you will be a part of the Engineering TEAM delivering world class products to our customers.
As a Project Engineer you will work with deliveries of sonars and sensors for coastal waters within the segments of anti-submarine warfare, maritime mine counter measurements and harbor surveillance. The position requires some travelling.
By joining us, you will belong to a cross functional team with a mix of young and more experienced colleagues. Together we develop and deliver solutions worldwide.
Over the years we have built KONGSBERG Sensors & Robotics to become a world leader within acoustic sensors for every kind of maritime use and we are continuously developing new and improved systems to meet global environmental challenges.
In this position you will
• Participate in Factory Acceptance Tests, Setting to Work, Harbour Acceptance Tests and Sea Acceptance Tests
• Participate in regular testing and verification of Software for Naval Sonar systems
• Provide customer support with on-call duty
• Maintain and update all necessary technical documentation
• Provide technical support in delivery and development projects
• Perform system testing in lab and on board our R&D vessels in Horten
• Contribute to training activities internal and external
• Ensure work is carried out in accordance with applicable legal and Company procedures, including Health & Safety policies
Desired Qualifications
• BSc/MSc degree in Electronics, Automation, Computer Science, or Mechatronics
• Relevant experience may compensate for lack of formal education
• Experience with acoustics sensors and applications, field service and customer-facing role would be an advantage
• Knowledge within some of the following areas: Computer Operating systems; System and Software security; Network configuration; General analogue and digital hardware
• Fluent in English, both written and spoken
We encourage both newly graduates and experienced workers to apply even if not all the mentioned qualifications and experiences are met.
This employment will require security clearance by the Norwegian National Security Authority. The successful candidate may start work with limited accesses whilst the clearance is being processed. For more information visit www.nsm.no.
Personal Qualities
• Work with independently and use own initiative
• Create a stable and re-assuring work atmosphere
• Service minded and be able to work with customers from different cultures
• Co-operate well with others, share knowledge, and support others in the pursuit of team goals
• Systematic and accurate execution of tasks delivered on time
What we can offer
• An exciting and important position working for the world-leading supplier of maritime solutions
• Inspiring and international working environment
• Possibility to contribute to a sustainable future
• A variety of career development opportunities within KONGSBERG
• Work-life balance through hybrid solutions and flexible working hours
• Good pension and Insurance schemes
Work location
Horten
Point of contact
Sissel Tofte, +47 45 488 266
Robert Allan Dall, +47 907 45 801
Kongsberg Sensors and Robotics develops and delivers world class connected sensors and smart robotics for Marine, Research and Naval applications. The division has the responsibility for KM's leading offering of Underwater Mapping systems, Underwater Positioning, Marine Robotics, Fishery and Naval Sensors, Precision Positioning and Sensing Solutions.
At Kongsberg, we believe in tackling challenging problems and delivering extreme performance for extreme conditions. We do that through excellent products and services developed for delivering the greatest benefits to our customers.
WORLD CLASS through people, technology, and dedication
Bedrift

Kongsberg Gruppen

Søknadsfrist

28.02.2023

Bransje

Holdingselskaper

Utdanningskrav

Påkrevet

Arbeidserfaring

Ønskelig

Adresse

, Horten
HORTEN
search.country.NORGE

Antall stillinger

1

karriere-kode

4974577