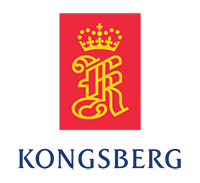 Bedrift

Kongsberg Gruppen

Søknadsfrist

24.08.2022

Stillingsfunksjon:

Engineering - marine technology

Stillingstype:

Day

Bransje:

Holdingselskaper

Utdanningskrav:

Påkrevet

Arbeidserfaring:

Ønskelig

Adresse:

3616, KONGSBERG
KONGSBERG
Norge

Antall stillinger:

1

karriere-kode:

4716017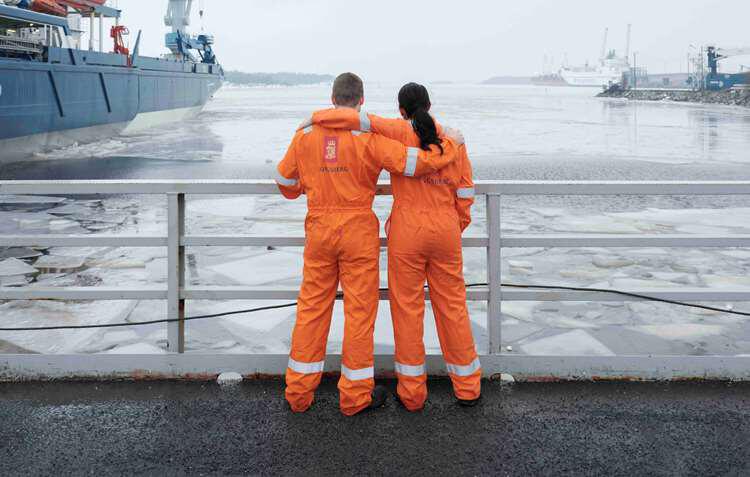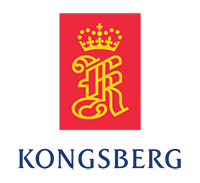 Kongsberg Gruppen
Project Engineer
Holdingselskaper
We offer an exciting opportunity as Project Engineer in our department for Advanced Marine Operations - Digital Advisory Systems. We are a small group engaged in all aspects from tendering to project execution, operational monitoring, engineering services and analyses.
In a typical project we develop and perform real-time monitoring and provide operational support and analyses work for offshore operations, executed in close cooperation with our clients. Project deliveries vary from offshore drilling and carbon capture to offshore wind. The work you will be performing involves a variety of tasks including analyses, programming and digital product development. As a Project Engineer, you will become an integral part of the team, contributing to deliver a range of high-end products to the offshore market.
One of our key products is vessel onboard advisory systems for safer and greener operation. It consists of software applications for topside and onshore use together with a range of sensors and instrumentation hardware both topside and subsea. As part of our team, you will contribute to further developing these products and building next-generation digital solutions to support our extensive product portfolio for and together with our clients.
Do you have experience with hydrodynamics, software and digital development engineering from energy sector including renewables, offshore or maritime industry? This might be the role for you.
Key accountabilities:
Responsible for developing and maintaining back-end and front-end system for real-time monitoring of offshore operations
Lead and execute analyses projects and studies
Contribute developing and improving software processes and library.
Collaborate with our colleagues in Houston and contribute to improvement projects, so good opportunities to visit your colleagues.
Qualifications and experience:
Master Engineer, preferably in Marine or Cybernetics, with minimum 3-5 years' experience
Experience with hydrodynamic analyses and software programming
Experience from working with digital solutions and signal processing is preferred
Manage English fluently
You are able to:
Act on own initiative, make things happen and accept responsibility for the results
Use a methodical and systematic approach, plan ahead, define clear priorities
Communicate in a clear, precise and in structured manner
Co-operate well with others, share knowledge, experience, information and support others in the pursuit of team goals
What we can offer you:
An exciting and important position working for the world-leading supplier of maritime solutions
International work environment and multidisciplinary team collaboration. We have offices in Houston and Rio de Janeiro.
An inspiring and safe work environment
Professional and personal development and career opportunities
Competitive terms including attractive insurance policies and pension schemes
We offer the possibility to work with sustainable and exciting solutions for the future
We offer flexible working hours & hybrid working arrangement
To take part in the green shift for the ocean space
Work location
We are located in new office location at Lysaker Torg 35, Oslo. We have a free on-site gym in addition to free car- and bike parking.
Point of contact
Jon Refsnes, +47 41402104
Kongsberg Maritime is at the forefront of technology and innovation within the Maritime and Oil & Gas sector with systems on more than 30,000 vessels and more than 7,000 employees in 120 offices in 34 countries around the world. We have created an integrated portfolio of systems and services for businesses, partners and nations operating from the depths of the sea; to outer space; to the digital frontier.
At Kongsberg, we believe in tackling challenging problems and delivering extreme performance for extreme conditions. We do that through excellent products and services developed for delivering the greatest benefits to our customers.
WORLD CLASS – through people, technology and dedication
Bedrift

Kongsberg Gruppen

Søknadsfrist

24.08.2022

Stillingsfunksjon:

Engineering - marine technology

Stillingstype:

Day

Bransje:

Holdingselskaper

Utdanningskrav:

Påkrevet

Arbeidserfaring:

Ønskelig

Adresse:

3616, KONGSBERG
KONGSBERG
Norge

Antall stillinger:

1

karriere-kode:

4716017