Bedrift

Handelshøyskolen BI

Søknadsfrist

15.12.2022

Heltid/Deltid

Heltid

Ansettelsesform

Fast

Bransje

Skole - Universitet

Utdanningskrav

Påkrevet

Arbeidserfaring

Ønskelig

Adresse

0484, OSLO
OSLO
Norge

Antall stillinger

1

karriere-kode

4831243

Oppdatert 22.10.2022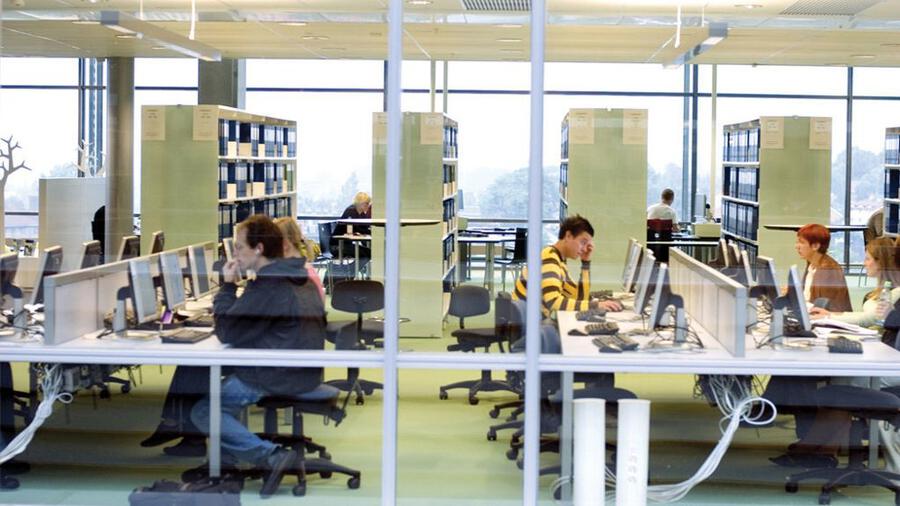 Utgått annonse
Søknadsfristen for denne jobbmuligheten er passert
Handelshøyskolen BI
Professor/Associate Professor in Creative Industries Management
Skole - Universitet
BI Norwegian Business School invites applications for the position of Professor/ Associate Professor in Creative Industries Management at the Department of Communication and Culture.
The department has 52 academic staff and conducts research and teaching in, among other subjects, digital communication, cross-cultural communication, media management, creative industries, internet and technology, as well as management in education. Through research and teaching, our department works to create meaningful communication for sustainable organizations and an increasingly digitized society.
Job description
Through its academic work, BI has an ambition to make its mark in the international research community while at the same time developing our students' academic competence and skills. Relevance and impact on practice will be ensured through extensive contact with business and industry. Teaching must be based on the cutting edge of research, show practical relevance for working life and develop both academic competence and skills in the students.
The position includes teaching related to BI's bachelor's program in Creative Industries Management, as well as the possible development of bachelor's and master's degree courses at executive and Master of Science level. It is expected that the candidate contributes with their expertise in cultural economics/Arts Management/arts-based methods in the rest of the industry. It is also expected that the candidate engages in international research networks, publishes in international journals and has an active role in the further development of BI's Center for Creative Industries (BI: CCI) with research collaboration, application for research funds and publications.
See BI's Center for Creative Industries website for more details HERE.
Expectations and obligations
Our faculty is expected to provide teaching and supervision of a high academic and pedagogical quality and is expected to continuously develop their teaching skills, e.g. by making use of new technology, new ways of learning and new forms of assessment. We have focus on quality and competence development and pedagogical activities should be continuously documented, supporting the process for further academic career development to all positions.
Our department strives to contribute to research innovation and dissemination in the fields of communication and culture. We expect candidates to engage with national and international research communities and to regularly publish in journals at level ABS 3 or higher, Top IF-10 %, or at NSD level 2 (or equivalent within the subject area). 
Those employed in a scientific position will also have teaching and pedagogical development responsibilities. In addition to traditional teaching, the position includes development of courses, learning activities, forms of evaluation, and supervision.
Qualification Requirements
Scientific positions
PhD degree in cultural economics, Arts Management, management of creative industries or similar fields (e.g. art sociology, cultural policy).
A (significant) academic production considerably above and beyond a Ph.D is required.
Established track record in top quality outlets, e.g., Journal of Arts Management, Law, and Society, The International Journal of Cultural Policy, Media, Culture and Society, ABS 4, 4*, FT, top IF-10% ranked journals within the relevant discipline is required and according to the specific scientific level.
BI requirements concerning educational qualifications according to governmental provisions and the specific scientific level
Relevant research related to creative industries published in recognized international journals.
Knowledge of digital developments in one or more creative industries.
Knowledge of innovation in one or more creative industries.
A strong international network, experience in collaboration and co-authorship with international colleagues.
Experience of working in larger externally funded research projects and of writing. applications for external research funds
Teaching and/or research experience within one of the following areas:

Cultural economics
Arts Management
The entertainment industry (music, film & TV, publishing, gaming).
Management of cultural heritage institutions.
Project management within the creative industry.
Cultural consumption.
Storytelling and/or other art-based methods in business.
Technology, digitization and/or digital infrastructures (e.g. algorithms, artificial intelligence, human-machine interaction) in creative industries.
Other assessment criteria
Language skills: Fluent English written and oral. Good knowledge of Norwegian (possibly another Scandinavian language). Applicants with insufficient skills in Norwegian or another Scandinavian language must acquire Norwegian language skills equivalent to B2 level within four years of taking up the position. In order to meet this requirement, BI School of Economics offers language training.
Good communication skills
Visibility within the international and national academic community is desirable, for instance:

Papers must regularly appear in top international conferences, and well-recognizes journals/outlets within the relevant discipline/area.
Be visible on the academic arena or other relevant arenas important for the discipline.
The following qualifications will be also considered in the assessment of the applicants:
Documented experience with interactive and process-oriented teaching methods.
Knowledge of and interest in modern pedagogical approaches, as well as the development of study programs, will be appreciated.
Weight will also be given to experience from public sector, business and/or the public sector, including R&D work, research dissemination and research-based advisory services.
International work experience in the field of economics and business administration is valued.
According to governmental provisions BI has decided on requirements concerning the educational qualifications of permanently employed academic staff. As a minimum such qualifications shall meet the learning outcome of BI's pedagogical basic qualification courses or equivalent at all times. To the position of Lecturer and Associate Professor, and in some rare instances for international professors, this specific competence may be obtained within two years after commencing the position.
What we can offer
The position normally offers membership of the Norwegian Public Service Pension Fund and BIs collective pension scheme.
A good working environment at one of Scandinavia's leading business schools.
Good research support and publication remuneration.
Supportive professional environment.
Strong focus on professional career development.
Relocation services for you and your family (if needed).
Application procedure
Qualifications will be evaluated according to the usual rules for academic positions at universities and specialized university institutions, as well as BI provisions for appointment and promotion.
Candidates interested in this position must submit their application electronically through the "Send application" button, and upload the following documents:
Cover letter
CV and publication list
Certificate from the highest degree obtained
Scientific works and pedagogical dissemination articles (up to 15 works)
Documentation showing pedagogical qualifications
Other documentation that may be important for assessing the level of competence
Please, submit your application by December 15, 2022. Work may not be submitted after the deadline.
BI Norwegian Business School is an equal opportunity employer.
Qualified applicants may be called in for an interview, trial lecture or seminar presentation. BI Norwegian Business School reserves the right not to appoint applicants who are academically qualified if they are found not to satisfy other explicit requirements with respect to pedagogical skills, teaching experience, work experience in or in cooperation with the business sector or inter-personal skills.
Further information
Further information about the position can be obtained by contacting [Sut I Wong], Head of Department, telephone [+47-46410723], or email: [sut.i.wong@bi.no].
For more information about the department and the school visit [https://www.bi.edu/research/find-department/department-of-communication-and-culture/ ]
About Oslo
Oslo, the capital of Norway, is an international, fast growing, and attractive city. For more information on Oslo, please visit https://monocle.com/film/edits/oslo-city-survey/.
Bedrift

Handelshøyskolen BI

Søknadsfrist

15.12.2022

Heltid/Deltid

Heltid

Ansettelsesform

Fast

Bransje

Skole - Universitet

Utdanningskrav

Påkrevet

Arbeidserfaring

Ønskelig

Adresse

0484, OSLO
OSLO
Norge

Antall stillinger

1

karriere-kode

4831243

Oppdatert 22.10.2022