Bedrift

DFDS AS

Søknadsfrist

05.07.2022

Utdanningskrav:

Påkrevet

Arbeidserfaring:

Ønskelig

Adresse:

, Copenhagen
Region Hovedstaden
search.country.DENMARK

Antall stillinger:

1

karriere-kode:

4674530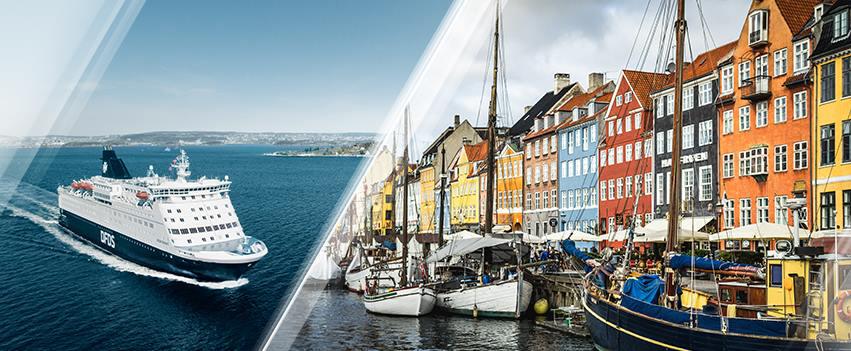 DFDS AS
Product Owner for Loading and Discharge
Are you a tech enthusiast who would like to drive digital transformation and increased sustainability in the shipping industry?
Are you motivated by making changes in the real world working with ships, ports, and in collaboration with local stakeholders?
Then this is your opportunity to grow your potential in DFDS A/S as we are seeking an experience Product Owner with a strong value focus to help develop and scale our loading and discharge capabilities in our ports and terminal around Europe.


Can you develop the way we plan, load and discharge our ships to maximise value?
Within the Technology & Innovation Division we have several Tribes and teams supporting the 3 core activities of the company; Ferry & Terminals, Logistics and Passenger.
As the Product Owner for Loading and Discharge you'll be part of a team in the Ferry & Terminals Tribe, which supports and transforms our freight ferry business with scalable, digital, and sustainable solutions.
You'll join a tribe of more than 60 people distributed across Europe with main presence in UK, DK and Turkey.
Your team will be in UK and Istanbul, while many stakeholders and collaborators are located in the Copenhagen Head office.

Across DFDS you'll have more than 11.000 colleagues and with 350 people in technology and innovation there will be plenty of opportunities for learning from and collaborating with specialists within many fields.
We are ambitious about the digital transformation of our company and humorously refer to ourselves as "a tech company with a few ships".
Developers are line-managed, and their skills fostered within chapters so you will be able to concentrate on the business value and developing long term objectives and vision with stakeholders around the business.
We are ambitious about diversity and employee engagement and have just moved to a brand new, sustainable HQ next to the Oslo Ferry in Nordhavn.

The key responsibilities are:
Set the vision for t

ransform

ing

the way we

plan,

load

and discharge

our ships

and scale

our

capabilities

across different

locations

to maximize value across the business.

Drive your team to realize

new solutions

e.g.

with IoT devices and Machine learning algorithms to move our terminal operation towards autonomy and sustainability.

Oversee roll out

of the solution you develop

and track progress across out network.

Maintain a roadmap for our terminal and coordinate with local terminal management.
Great communicator in a complex stakeholder scenario
We are looking for an experienced PO profile with a desire and ability to understand the complex world of terminals and freight shipping to bring new valuable ideas to the table.
Your previous career has taught you to navigate safely in a complex setting with multiple stakeholders and parallel agendas across sites in different countries.
As you will be the link between stakeholders and colleagues with different professional and cultural backgrounds you must be a very good communicator.
Ideally you have experience being a part of a digital transformation putting technology in the center of value creation.
Are we a match? APPLY NOW!
If you want to look back on your career and know you were a vital part of building a great company, this role is for you.
Submit your CV in English as soon as possible as we are going through the applications on an ongoing basis and looking to apoint someone as soon as possible.
Please contact Tribe lead Jonas Als at joals@dfds.com for questions about the position. The position will be filled as soon as possible.

We are approaching summer vacation and therefore the process will be affected by that - and be aware of the short deadline!
Bedrift

DFDS AS

Søknadsfrist

05.07.2022

Utdanningskrav:

Påkrevet

Arbeidserfaring:

Ønskelig

Adresse:

, Copenhagen
Region Hovedstaden
search.country.DENMARK

Antall stillinger:

1

karriere-kode:

4674530