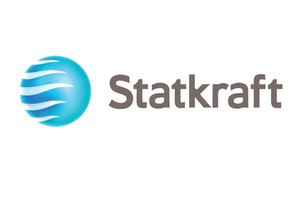 Bedrift

Statkraft AS

Søknadsfrist

30.06.2022

Bransje:

Energi- og vannforsyning

Utdanningskrav:

Påkrevet

Arbeidserfaring:

Ønskelig

Adresse:

, London
England
search.country.UNITED KINGDOM

Antall stillinger:

1

karriere-kode:

4263538

Oppdatert 12.04.2022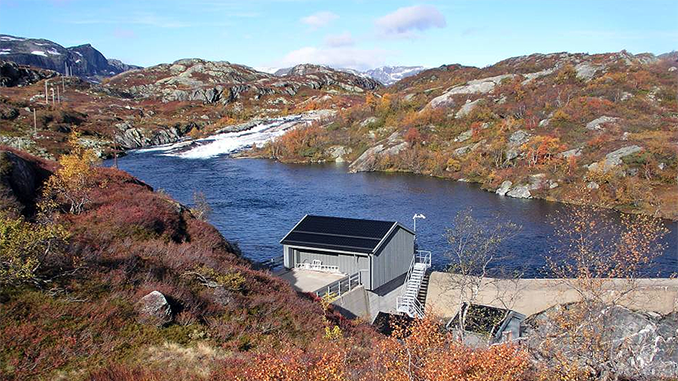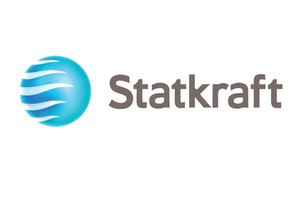 Statkraft AS
Short Term PPA Analyst
Energi- og vannforsyning
Short Term PPA Analyst
Location – London, UK
Why Statkraft?
Statkraft has been making clean energy possible for over a century. That's what we offer. 125 years of unrivalled expertise in supplying the world with what it needs most. Because in the fight against climate change, we don't see renewable energy as part of the solution – we believe it must be the solution. With us, you'll shape a career that is truly forward-facing with many amazing opportunities and offerings to match.
But there's more work to be done – that's why we need you to join us!
Working in UK & Ireland Origination
Statkraft has been active in the UK since 2003. We develop, own and operate renewable power production facilities, and are also involved in the trading and origination of power, gas, biomass and renewable certificates from our own projects and those of third parties. We have grown to be the market leading provider of Power Purchase Agreements (PPA) to renewable energy generators in the UK & Ireland, and a significant participant in UK trading and origination.
Reporting to the Head of Short Term PPA Origination, we are looking for a candidate who will be responsible for supporting Statkraft's Customer Service and Short Term PPA Business Development teams. This role requires someone who can understand Customer needs and also be able to identify opportunities, submit quotes and agree contracts. The role carries a great deal of autonomy and accountability, and requires someone who is proactive, methodical and understands that the Customer is at the centre of any business relationship. The work is varied, ranging from market analysis, producing and submitting quotes, contract administration, handling customer enquiries, data entry and management to some commercial and marketing activities.
Your Role:
Be the primary point of contact between Statkraft and our PPA Customers on matters associated with the operation of their contracts
Lead on the management of industry data flows and register new customers
Ensure that contract details are set up correctly and take ownership of CRM tool
Implementing data quality and service quality checks
Deal with and resolve Customer enquiries, questions and issues to ensure customer satisfaction
Support with contract pricing, and potentially negotiation, for new renewable customers through origination, brokers and auctions
Fix power and certificate prices for existing customers
Liaise with other Statkraft teams and external service providers to ensure that the contract is managed correctly and efficiently
Provide Ad Hoc support the wider PPA team; including but not limited to data analysis, report writing, attendance at conferences and other project work
Support in the operations for flexible asset optimisation customers and gas supply relationships
Administer the contract, including (if required) monthly settlement runs, reconciliations, process updates and other communications
About You:
Experience in customer service, analysis, pricing or business development in a utility, renewable energy company or energy supplier
An understanding of the UK renewable electricity industry, electricity markets and current policy and price drivers
Some knowledge of Salesforce would be an advantage
Self-motivated, analytical and an ability to relate to customers' needs and timescales to deliver what is promised.
Friendly, approachable, and able to build relationships with customers
Able to interpret a contract and to communicate the content effectively
Team player with good communicative skills and has attention to detail
Fluent in English
At Statkraft, we're always looking for people with great social and communication skills. People who love to lead, teach and help others learn.
What we offer
A career with Statkraft is a career filled with purpose – meaning that every employee is not just making a living, they are making a real difference to the planet, our communities and the future. With us, you'll shape a career that is truly forward-facing with many amazing opportunities and offerings to match.
This includes:
Statkraft offers competitive terms of employment, benefits schemes and the potential for flexible and hybrid working.
Unlimited learning opportunities at various levels of the organisation including Linkedin Learning and inspiring leadership programs like IMD
The chance to grow your career alongside a truly global network of experts, leaders, specialists and graduates from different countries and backgrounds
The opportunity to work somewhere with pride, and to be able to honestly say "My work is contributing to saving the planet"
Opportunity to travel within the UK and Europe

Being part of a company proudly certified as a 'Great Place to Work'
Statkraft are a trusted a trusted employer that puts the safety of our people first. We believe that a safe and healthy working environment is a matter of choice, not chance.
Statkraft manages critical infrastructure and services in several countries. The applicant must be eligible for security clearance and authorisation.
Bedrift

Statkraft AS

Søknadsfrist

30.06.2022

Bransje:

Energi- og vannforsyning

Utdanningskrav:

Påkrevet

Arbeidserfaring:

Ønskelig

Adresse:

, London
England
search.country.UNITED KINGDOM

Antall stillinger:

1

karriere-kode:

4263538

Oppdatert 12.04.2022